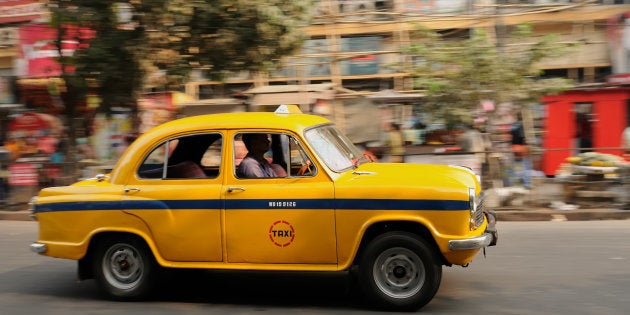 "Inside each private memory is another private memory, like a set of Russian dolls, in an infinite regression of experiences of longing and loss," writes Kushanava Choudhury in The Epic City: The World on the Streets of Calcutta, "each separate and unconnected by any narrative thread that other people call a history." This sentiment may be shared by many, but perhaps it resonates especially with former and current inhabitants of the metropolis that is the subject of this fine debut.
Calcutta (Choudhury sticks to the colonial name of the city) is synonymous with nostalgia and also a million cliches. From Mother Teresa to Satyajit Ray to doddering trams to the Durga Puja, a handful of associations circulate in the popular iconography of the city. The most persistent among these stereotypes is the rancid phrase "The City of Joy", courtesy the eponymous movie, which sticks to Calcutta like chewing gum left on the seat of a bus does to one's posterior. It's a misnomer, as far as the dwindling infrastructure, deadening job scene and volatile politics of the city are concerned, though there's as much to enjoy in Calcutta as in any other urban centre.
The recorded history of Calcutta is a narrative of decline and fall of a once-glorious city, the fourth-largest in the world at the pinnacle of its eminence, as Choudhury reminds us, with traders, settlers and invaders thronging there. But its essence, as this intimate memoir shows, lies in the interstices of these documents, among the testimony of the people Choudhury meets, the obscure alleys he stumbles into, in the everyday battle against bureaucracy, inefficiency and red tape that is the destiny of almost every Calcuttan.
How, then, does one reveal the real face of the city that's lost between these layers of posturing? Surely, by immersing oneself in its life and culture, but also without getting too close to it. To allow oneself the privilege of an insider's eye and nurture as much love in one's heart for the city as a capacity for aloofness, so that its miseries don't get glossed over by a rusty romanticism. In this regard, Choudhury does seem like an ideal candidate to undertake the task of holding a mirror to contemporary Calcutta, although seasoned Calcuttans may not always agree with him. But perhaps the latter are not the intended reader of this book anyway, though as someone who's spent 30 years in the city, I found much to take away from it.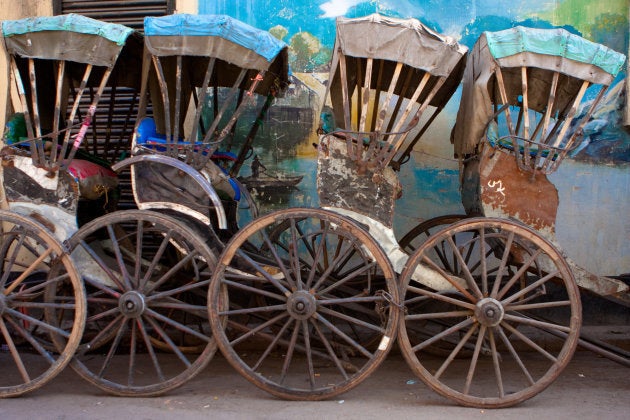 Born in the US to Bengali parents, Choudhury spent a good few boyhood years in Calcutta, before being uprooted back again to the foreign shores, though the family's connection with the city endures through the years. As an adult, Choudhury returns, in two separate stints, to live and work in Calcutta, though his parents don't budge from New Jersey. Each time he is enchanted as well as exasperated by the city's protean character, its tussle with the march of modernity that is alien to its indolent pace of life.
As the old guard crumbles, poignantly depicted by Choudhury in the steady decline of The Statesman, the newspaper where he worked as a reporter, an army of apartment buildings and shopping malls rear their heads all over the city, displacing "illegal" settlers. With the years, the weather doesn't get any better, nor does the ease of living. Dating, for Choudhury, as for many young Bengalis, feels like a "lustily constipated" affair, thanks to the stifling decorum of bhodrolok (genteel, middle-class) society, which forces unmarried couples to seek refuge in public parks to give vent to their amorous feelings. Employment opportunities are just as limited, ruined largely by a wave of toxic trade unionism in the 1970s and the 80s.
Worse still, finding an apartment to rent, especially in North Calcutta where Choudhury's family is from, proves to be a mini-nightmare, though not without certain bleakly comedic moments. "Staying cool, dry, healthy and sane took up so much effort that it left little enthusiasm for much else," he confesses. Truer words were seldom spoken. Even those Bengalis who left home for a shot at a better life but continue to pine for proper maachh, mishti and egg roll will be vigorously nodding away.
So what compels a man in his prime, educated at Princeton and Yale, an American citizen to boot, return to live in "a city of geriatrics who busied themselves with bilirubin levels and stool analyses, where blood results were kept in plastic bags as if they were examination mark-sheets or graduation certificates, to be presented to visitors along with tea and biscuits"? Choudhury grapples with this question through the book, as he stubbornly stays on, even at the risk of estranging his wife, a Bengali who grew up in Delhi and is not at all thrilled to be in Calcutta but, most of all, unable to fathom its inscrutable appeal for her husband.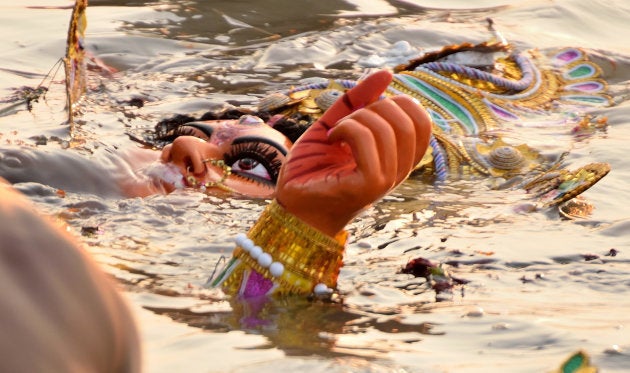 Stories of return are almost always elegiac and Choudhury's is no different. Amit Chaudhuri, who went to live in Calcutta some years ago, partly to be around his ageing parents, wrote an account of spending his first two years in the city. Using memory, history and reportage, Chaudhuri examined what he called the "modernity" of Calcutta: "a self-renewing way of seeing, of inhabiting space, of apprehending life."
While The Epic City also follows a similar trajectory, its register is less cerebral than Calcutta: Two Years in the City. Choudhury is much more open to be moved by the human experience of the city — instead of being simply content to mull over its intellectual legacy. As on the streets of Calcutta, people teem in the pages of his book, so does all the voices in which the city speaks to residents and strangers alike. The deep grumble of the first trams at dawn, the morning melody of tea stalls setting up business, the plaintive cry of a hawker selling wares in the middle of the day, the cacophony of bus conductors parroting a litany of strange place-names, the aroma of shrimp cutlets floating off hot oil, the sticky-griminess that seeps into the skin, the pervasive stink of urine ("the city is simply one big piss pot") — every sound, smell, sensation of the city, as complex as an epic poem, is viscerally brought to life by Choudhury.
Nostalgia, at its richest, goes beyond passive mourning for a lost Utopia; it gives an intimation of what it's like to be in the presence of what one has never had. As Choudhury walks around the city, solitary or with friends, especially the late artist Sumitro Basak, he glimpses scenes from such a past that wasn't part of his life — the saga of Partition, his family's migration from East Bengal, the rise of Naxalism in the 1970s or the exodus ("brain drain") of generations of Calcuttans in search of better prospects. The quaint hangover of British India, palpable at The Statesman office (where "Bengali old-timers still ate fish curry and rice lunches with knives and forks, deboning rohus with surgical skill gleaned from the sahibs who were long gone") and the charm of the College Street book market are gradually replaced by the IT hub in Sector Five and the South City Mall.
Like many Calcuttans, especially those who have either left the city or have the option of living elsewhere even though they remain there, Choudhury sounds disapproving of the changes that have befallen it. For an Ivy League graduate, his description of "Bengal's new bourgeoisie" ("men in Moustache jeans and women in Fab India salwars") who work at Sector Five or go to Hangout on dates ("the capital of yuppie love") sounds uncharacteristically prickly. A passage on Choudhury's enduring fondness for Calcutta — he is reminded of the city in Cordoba, Barcelona, Grenada, Polokwone, the Carribean, Singapore, even in New York City (p. 9) — reads a bit tone deaf. For those whose daily lot is to suffer the myriad trials of Calcutta, without the benefit of an American passport or the means to travel freely across the world, such moony-eyed appraisal of their home city won't exactly warm the cockles of their hearts.
The Epic City: The World on the Streets of Calcutta by Kushanava Choudhury is published by Bloomsbury, paperback, ₹499.)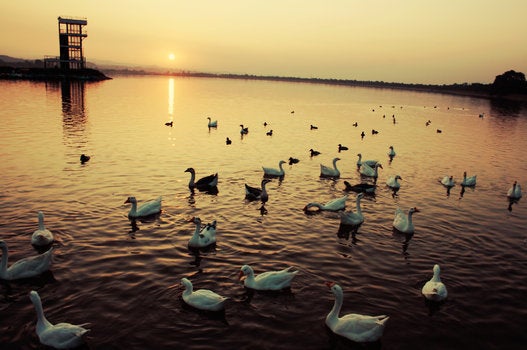 The Best Indian Cities To Live In After Retirement