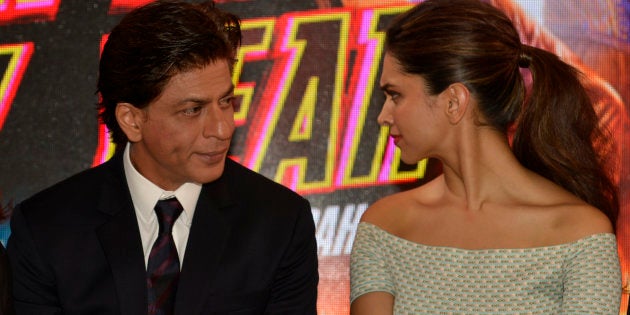 Forbes Magazine has unveiled the list of highest-earning Bollywood stars of 2017 and unsurprisingly, only two women have made the cut.
Shah Rukh Khan nailed the top spot, with earnings amounting to nearly $38 million (roughly 243 crore in INR) -- a figure Forbes says is higher than the earnings of top Hollywood talent such as Samuel Jackson and Ryan Gosling.
It's a curious figure as, unlike 2013, when SRK had a blockbuster in Chennai Express, the past few films of the superstar -- Fan, Raees, Dear Zindagi -- haven't exactly set the box-office on fire. So it's likely that a major chunk of his income came from the volley of brands that he endorses.
Coming a close second is Salman Khan, who earned a neat $37 million (INR 237 crore). Although his last release, the Kabir Khan-directed Tubelight failed at the box-office, the superstar is having quite a dream run at the turnstiles with blockbusters such as Sultan and Bajrangi Bhaijaan to his credit.
Oddly, Akshay Kumar (he is extremely prolific, averaging 4 films a year) is third in the list and not, say, Aamir Khan, whose Dangal, a film he co-produced, broke major global records. Akshay earned $35.5 million (227 crore) while Aamir took home a relatively paltry $12.5 million (INR 80 crore), but the figure is set to rise next year, when Dangal's global earnings will be accounted for.
Hrithik Roshan is at the 5th place with a paycheque of about $11.5 million (INR 73.7 crore). This, despite the colossal failure of Mohenjo Daro and the average-performing, Kaabil.
In the 6th place is Deepika Padukone, who made $11 million, despite having acted in a tentpole Hollywood film, xXx: Return of Xander Cage.
Bajirao Mastani co-stars Ranveer Singh and Priyanka Chopra tie at the 7th spot with earnings of about $10 million (INR 64 crore) each. It must be noted that Chopra is at least 7 years senior to Singh, with many more films to her credit, along with an international TV show (Quantico) and a plethora of global brand endorsements. Despite that, she makes the same buck as Singh, who entered the film industry as recently as 2010 and saw a major flop in Befikre last year.
With only 2 women in the list, it is clear that the gender-based pay-disparity in Bollywood is severe and our film industries aren't doing enough to bridge that massive gap. Remember: the difference between what Priyanka makes and what Shah Rukh Khan makes is not just little, it is an astonishing $27 million (or 173 crore INR).
Anushka Sharma, who's had a more successful run at the box-office (and is also a producer) as compared to her peer and frequent co-star, Ranbir Kapoor, isn't even on the list.
Amitabh Bachchan ($9 million) and Ranbir Kapoor ($8.5 million) complete the list. It must be noted that these are pretax figures that have been tracked between the period June 1, 2016 and June 1, 2017.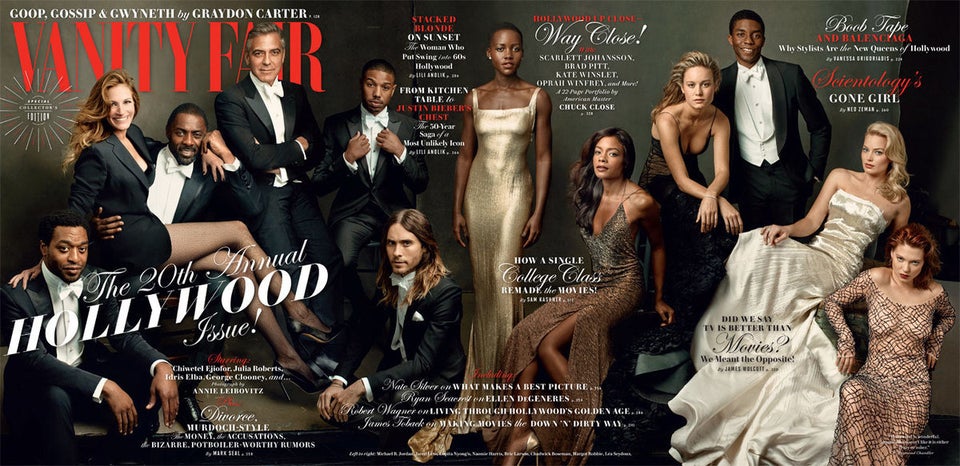 Vanity Fair Hollywood Covers