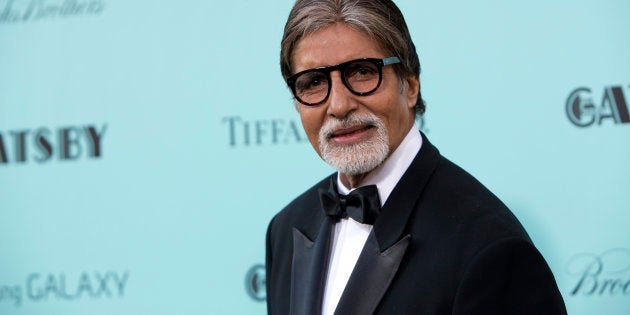 It's no secret that one of Hindi cinema's most influential superstars, Amitabh Bachchan, is also its most diplomatic one. Bachchan isn't exactly known to take a stand when the situation demands -- he's known to run in the opposite direction.
Unsurprisingly, when crippling rain derailed Mumbai, and most media outlets called out the BMC -- the Municipal body whose primary responsibility is to ensure the city remains afloat -- Bachchan decided to blame, wait for it, the nature.
On Wednesday night, he tweeted:
From the comforts of his sprawling Juhu bungalow, Bachchan then proceeded to sneak in a joke (with a picture of his, of course)
People were obviously pissed.
Bachchan's first tweet is problematic on multiple levels. First, when he says 'Don't try to fight nature' he is basically absolving the civic authorities of all responsibilities for a situation that could have been very well contained, if the cash-rich BMC had decided to make optimum utilisation of its over Rs 20,000 crore annual budget.
Second, the rains in Mumbai over the last 24 hours cannot be, by any measure, compared to Hurricane Harvey. According to the National Weather Service and National Hurricane Center, Hurricane Harvey was an 'unprecedented' event, with a Southeast Houston weather station registering more than 1295 mm of rain. Climatologist are also calling it the 'worst storm in American history.'
As for the Mumbai rains, firstly, unlike Harvey, it wasn't a cyclone. Secondly, the highest rain registered was 298 mm, less than 4 times that of Houston and significantly less than what Mumbai encountered on July 26, 2005 -- which means it had a precedence, we had gone through much worse before and yet remained unprepared.
Thirdly -- residents of Houston were given warnings days before the cyclone hit the Texas town. As for Mumbai, well, no warnings were issued either by the BMC, the Mumbai Police, or the Metrological Department (MET).
So while the residents of Houston can perhaps appropriate the blame to nature's fury (or Trump, because maybe this is nature's way of retaliating against him?), Mumbai residents have authorities to be blamed, who should be made accountable for bringing a thriving metropolis to its knees thanks to their incompetence.
The point here really is that not only are we ill-equipped to deal with a calamity like this, but we don't even have stars, who can use their clout and put pressure on those who are liable for putting the city in such a state.
Having said that, Bachchan is perhaps the worst of the lot when it comes to taking a stand. While he was more than happy showing off his feminist streak during the release of the, well, feminism-soaked Pink, he maintained diplomatic stand when he was asked to comment on Priyanka Chopra being trolled for wearing a knee-length dress when she met Prime Minister Narendra Modi.
What is ironical is the fact that Bachchan's meteoric rise largely came through by playing characters that fought tooth-and-nail against the establishment. His 'angry-young-man' persona embellished itself in public consciousness through films like Zanjeer, Deewar, Shahenshah, Agneepath, where he confronted the rot within and outside the system albeit through questionable means.
While one has to distinguish between a fictional character on-screen and his real-life persona, it isn't entirely unreasonable for one to expect him to call out a civic body for grossly letting its citizens down.
Trust me, given the current situation, nobody in this country expects film stars to take a strong political stand or speak against the establishment (the few times they did, it came at a very real cost), but to actually side with the authorities by giving them a free-pass, at a time when the tax-paying citizen is going through hell, is just an unpardonable kind of sycophancy.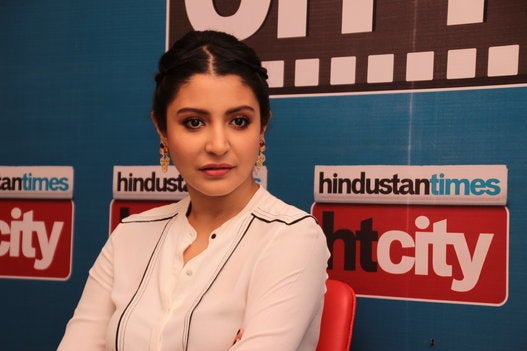 6 Times Anushka Sharma Nailed It While Speaking About Censorship