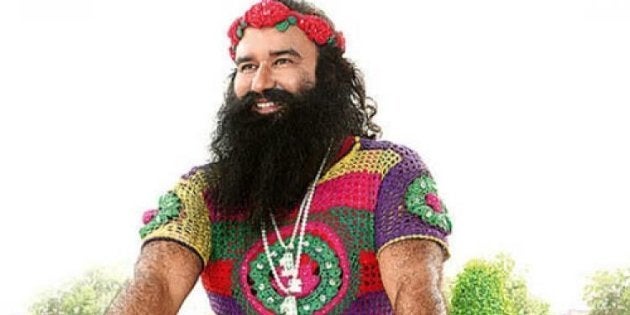 On 16 January, 2015, the chairperson of the Central Board of Film Certification, Leela Samson, an acclaimed actor and dancer extraordinaire, sent her resignation to the State Information and Broadcasting Minister, Rajyavardhan Rathore, over SMS.
According to multiple reports, Samson had quit because of "interference, coercion and corruption" of the government-appointed members and officers of the CBFC. Her frustration was triggered by the first film that rape convict Gurmeet Ram Rahim Singh produced and acted in — MSG: Messenger of God.
Samson, a relatively progressive chairperson, who had fought tooth-and-nail to get Rajkumar Hirani's PK cleared without any cuts, had denied certification to MSG on the grounds that it promoted blind faith and superstition — a valid point, since the film showed Singh performing miracles and curing people of diseases.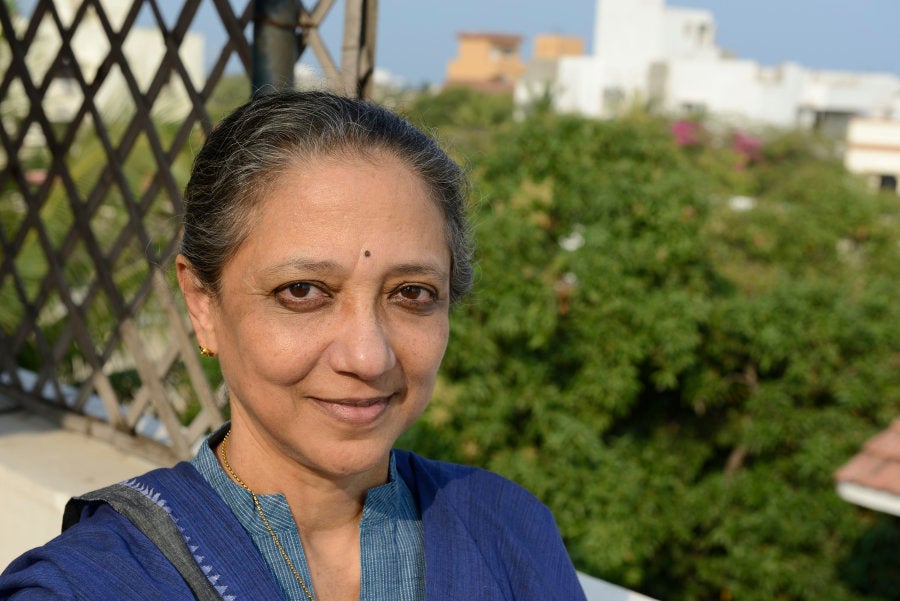 Nandini Sardesai, another Board member who was on the Examining Committee that saw MSG, told NDTV, "We all saw the movie. It was the collective decision of eight of us that the movie was not suitable for public viewing." The film was rejected by the Revising Committee as well.
The next step was to appeal at the Film Certification Appellate Tribunal (FCAT).
Usually, the FCAT process takes a couple of weeks. The Tribunal consists of a retired high court judge among others, and just to get them to watch a film can be extremely time-consuming. A recent case in point was Alankrita Shrivastava's Lipstick Under My Burkha, a movie whose release was indefinitely delayed after both the Examining Committee and the Revising Committee rejected it.
However, Singh managed to get FCAT to watch the film within three days and, according to Sardesai, secured a positive decision within 24 hours of the screening. So, on 16 January, the FCAT directed the Censor Board to clear the film with minor cuts.
"The final call lies with the tribunal and its decision should be accepted by all," Rathore said in response.
Whether Gurmeet Singh is gliding on a bike in garish costumes or wearing outrageous gear to pass off as a rockstar, behind his kaleidoscopic wardrobe resides a dark truth about a systematic approach to glorify himself, an attempt to create a perception of a man with unlimited skills, (cinematic and other) when, in actuality, he has neither.
In all, Singh has appeared in five movies, while one, Online Gurukul, is currently under production (its release is unlikely, as he has been convicted of raping two women at Dera Sacha Sauda and sentenced to 20 years in jail by a special CBI court).
All of Singh's movies — MSG: Messenger of God, MSG 2: the Messenger, MSG The Warrior: Lion Heart, Hind Ka Napak Ko Jawab — have been produced by a company that's registered under the name Hakkikat Entertainment. It lists one Pushpa Buri as its director.
According to at least two sources, who spoke to HuffPost India on the condition of anonymity, the company is entirely funded by the Dera Sacha Sauda, and its key decisions are taken by Honeypreet Kaur, Singh's adopted daughter, who calls Singh 'Paapi' (a supposedly adorable spin on Papa, but one that translates to 'sinner' in Hindi).
Honeypreet, according to her Twitter bio, is "PAPA's ANGEL, philanthropist, director, editor and actress." She has directed two of the five MSG movies.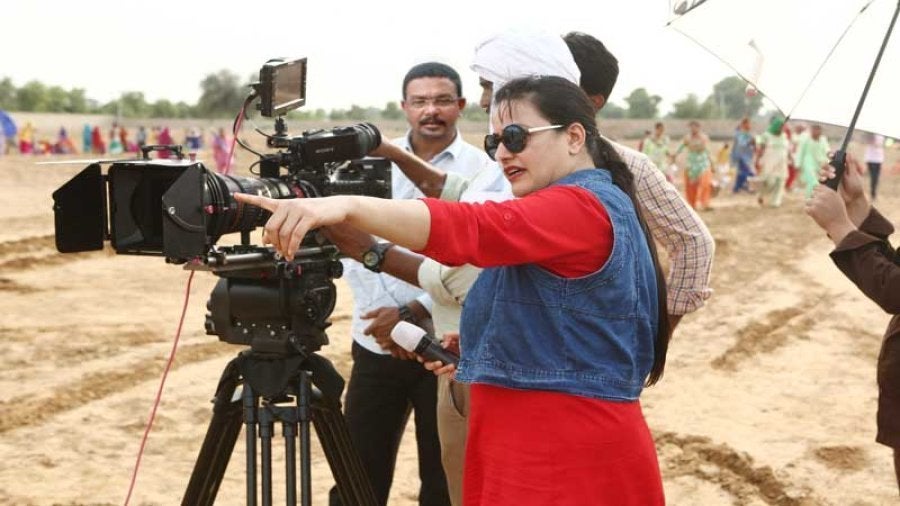 A key decision-maker of the hyper-secretive cult, Honeypreet is being seen as a potential successor to lead the sect as the former Dera chief serves time in jail.
"They (the Dera) are quite generous with money," a marketing professional told HuffPost India,citing an example of how a Mumbai-based company that was to engage in a marketing activity with the production house, demanded an exorbitant fee — more than five times what's usually charged for such a thing — just so they could escape working for them. To their utter surprise, Hakkikat Entertainment agreed to pay it upfront.
HuffPost tried getting in touch with CP Arora Insan and Arsh Insan, two key members of Hakikat Entertainment, but their numbers, which were active a few months ago during the release of Hind Ka Napak Ko Jawab, were switched off.
A source who wasone of the several Mumbai-based technicians hired for the first MSG film, revealed that there was no script or even a vague storyline to follow as Singh and his adopted daughter would shoot stuff off the cuff.
"I think it's pretty evident when you see those films. They are tacky beyond imagination. A 12-year-old with a camera would do a better job," the source said.
However, for the first two movies, which are relatively better made, Singh hired Jeetu Arora, a veteran TV director, known for having helmed the Kyunki...Saas Bhi Kabhi Bahu Thi television series.
When HuffPost got in touch with Jeetu, he was reluctant to talk. "All I will say is that I did what I was asked to do," he said.
However, another person who worked on the first two films, a Mumbai-based creative director, had this to say about what transpired at Sirsa, Haryana, where the Dera has its headquarters spread over 700 acres.
"There was no story, screenplay, or even the semblance of a script. Singh was clear that the point of the first film — MSG: Messenger of God — is to celebrate all the social causes he's been associated with. And that became the film's premise."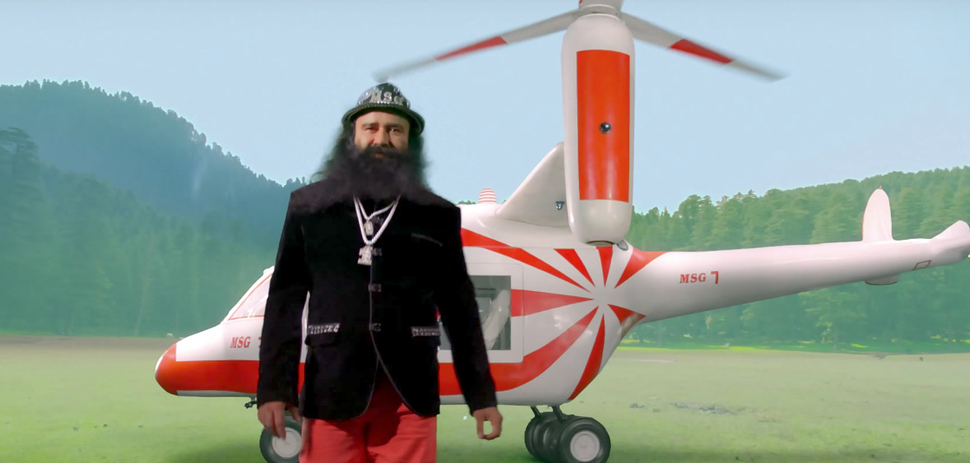 "One of the first things you need to know is that Gurmeet didn't do anything although he has been credited for being the director, dialogue writer, composer, stunt director, costume designer, art director, visual effects ... you name it," said the source, requesting anonymity.
According to the same source, Singh specifically hired people to work with him on the condition that they won't seek credit.
Most people were more than happy to abide. Some of them were credible technicians who've previously worked on major Bollywood productions starring the likes of Salman Khan and Shah Rukh Khan. They did it for the money and agreed to not seek credit, as they didn't want to be publicly associated with Singh's films in the first place.
"He would overrule the director all the time. Basically, the director existed to stitch the film together. Honeypreet Insan would sit on the monitor and give feedback to Gurmeet. He would suddenly want an action scene out of nowhere. We didn't even know there were going to be visual effects. He got that done separately, didn't even bother to tell the director. It was a real nightmare," the source said.
"If we wanted a set constructed, it would happen overnight. In Mumbai, creating a set takes 15-20 days minimum. In Sirsa, it'd happen in 24 hours, such was the dedication of his followers. He'd order, they'd deliver. I was stunned."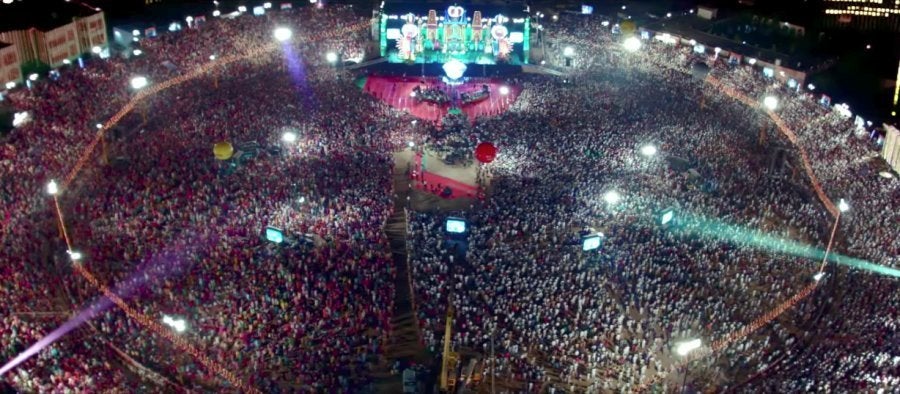 Our source recalled the shoot of a song while filming MSG: Messenger of God.
"Gurmeet showed up in the most outrageous costume. I was appalled. We were on a ground in Sirsa. When I asked him to change into something slightly easier-on-the-eyes, he just asked his lakhs of followers, who were part of the crowd, whether he should. They obviously said, 'Pita-ji badey changgey lag rahey ho.' And that was the end of our conversation."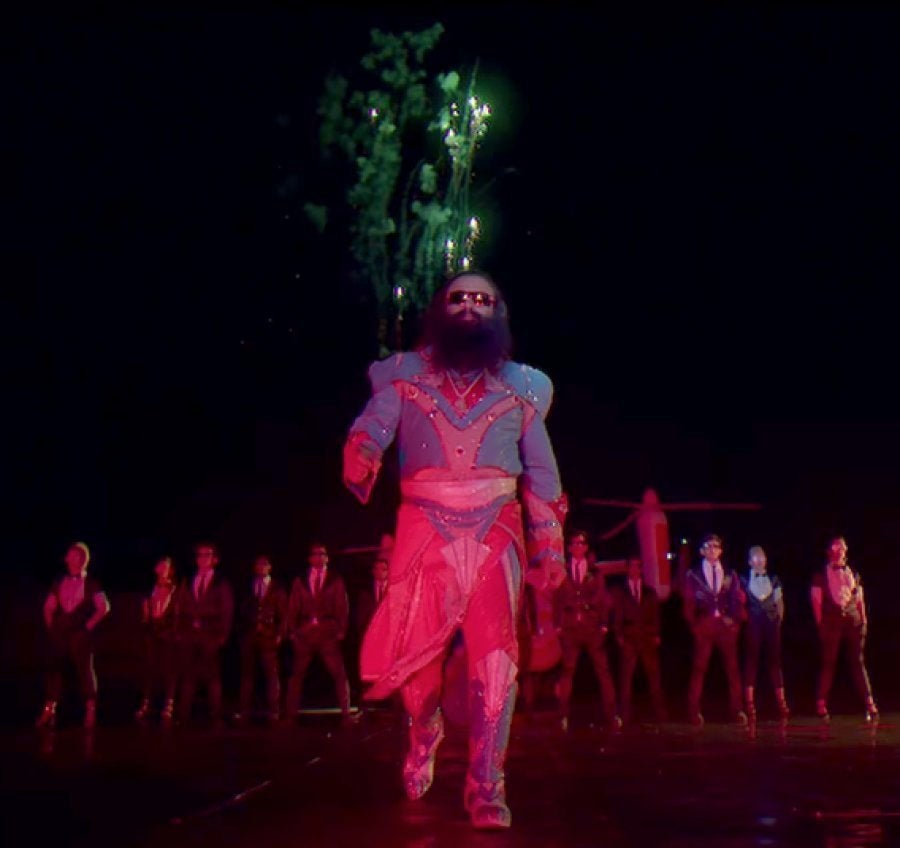 Since then, the associate succumbed and submitted himself to Gurmeet's whims and fancies. "I just said, s***w this. I'm going to make my money and leave this insane, spooky town."
After this associate decided to refuse working on future project, Gurmeet convinced one of his assistant to take charge and flew him to Sirsa for the shoot. High-profile stunt-masters were also paid exorbitantly to choreograph the action sequences.
But where is the money to fund these activities coming from? The plentiful wealth of the Dera may not be surprising, since some of the top politicians from both the BJP and Congress have donated generous amounts to it through their 'discretionary quota.'
One associate, who worked on the second MSG film, recalled how Singh asked him to edit 15 minutes of the film hours after the prints were dispatched to the distributers. "He just couldn't understand that once the prints were sent to theatres, nothing could be done."
While the source refused to put a finger on the film's budget, he did allege that Singh himself bought bulk tickets to create the image that the film was running house-full. This was also reported by Bollywood Life, days after the film opened in the theatres and claimed to have made over Rs 100 crores.
"Free tickets were given to the Dera followers. We're talking about crores and crores of people." This claim can be verified by this writer, who had spoken to Dera supporters he met at the PVR cinemas in Andheri in January 2015. Some of them had specifically travelled all the way to Mumbai to watch the movie.
Trade analyst and editor of Super Cinema, Amul Vikas Mohan, confirmed that bulk tickets were indeed bought by the Dera. "It's simple — the point of his films is to propagate and glorify his own image. He was obviously not interested in the artistic side of it, he doesn't even care about the cost. In Sirsa, Gurmeet has made a Film City-type of a place with floors and floors of shooting space, sophisticated camera equipment, and a state-of-the-art post-production unit. The kind of money the films have cost far outnumbers what they've recovered."
Amul said that the second MSG movie, MSG 2, did make some money but not nearly enough to recover its costs. "It made Rs 6-7 crores, which is decent, but the kind of money he spent on promotion and marketing was huge. As for the distribution, his clout and his following helped in a few distributors agreeing to screen the film. But overall it was a fractured release."
Despite extensively marketing the films, the box-office collections were abysmal, as few, apart from the dedicated followers of the Dera, went to watch any of the MSG movies.
While the makers circulated the news that the movie is inching towards the 100-crore club, nobody was buying that bluff. News portals reported the figures were fake, while trade analysts pegged the real number at less than Rs 10 crore.
"The whole thing is one big sham. Even distributors were paid an astronomical sum to screen his films. There's so much dirt there. I'd say this on-record but I have a wife, kids, a family and I worry for their safety. Last time, my friend said something funny about him and he had to spend a few nights in jail," concluded the creative associate who was attached with the first two films.
HuffPost has reached out to both Honeypreet, and Dera's spokesperson, Aditya Insan, but is yet to receive a response.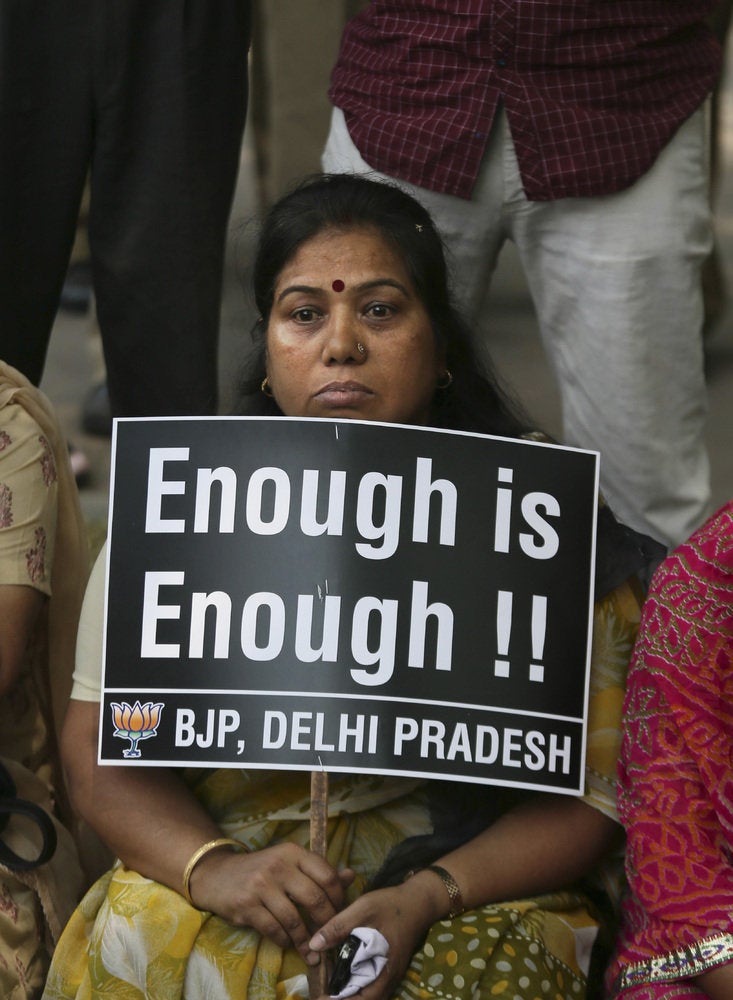 Indians Protest Against Rape