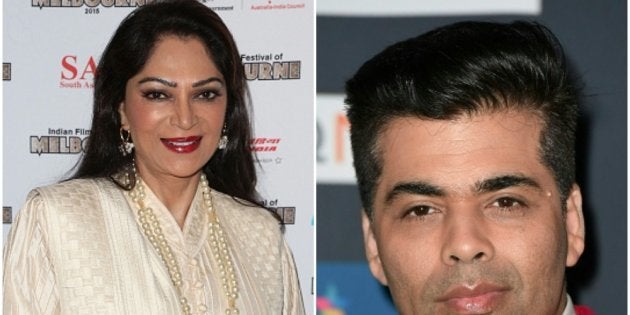 Actress Simi Garewal, who hosted 5 very successful seasons of Rendezvous, her popular chat show from the late 90s/early 2000s, recently bumped into another chat show host, Karan Johar.
Both of them were present at the Indian Film Festival of Melbourne in Australia albeit in different capacities. While Johar was present to host a masterclass on 'How to direct a big Bollywood dream,' Simi was invited to host the awards ceremony that took place towards the end.
After the festival concluded, Simi heard that Johar had spoken to IFFM's festival director about wanting to host the awards in 2018. This didn't go down too well with Simi, who clearly felt threatened.

It's well-known that Karan's chat show, Koffee with Karan, went on to become more popular (and is still running) than Rendezvous (it went off air after 5 seasons) and it seems that Simi is still bitter about what she herself termed as a 'takeover.'
Like Rendezvous, Koffee also airs on Star World.
While one could've thought of this as a friendly jibe, turns out there was more to it.
Simi proceeded to RT multiple comments by her followers, who praised her hosting style over Johar's 'cheapness.'
So far Johar hasn't responded to Simi's tweets. Despite being off-air, Rendezvous, which heralded the beginning of English chat-show culture on prime-time, continues to draw in audiences on the Internet.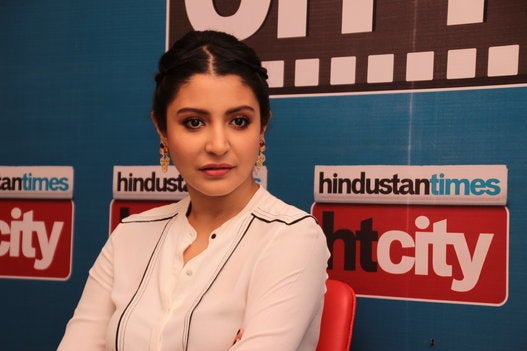 6 Times Anushka Sharma Nailed It While Speaking About Censorship