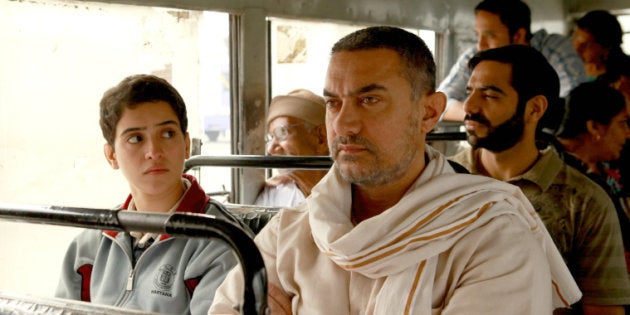 Continuing its winning streak, Aamir Khan's Dangal has created yet another record.
And this time, it concerns people who are film-lovers but consume it in a slightly different manner.
"It was an immersive experience that made me follow the plot more coherently," said Kalgi Rawal, a 21-year-old blind student, who watched Dangal with a specially-dubbed audio track.
What she's referring to are special lines of dialogue that have been inserted in scenes where there are contemplative pauses, tense silences, and moments where physical gestures do the talking, as opposed to verbal conversations.
In a first, Zee Cinema sought permission from Aamir Khan (who, so far, is the only actor who has agreed to have audio description included) to dub a special audio track for his wrestling-drama, Dangal, before it premieres on the channel. The visually impaired can have a much more stimulating experience as the track fills up the silences and verbally conveys scenes that rely on physical cues to give a complete context to a situation where no lines are spoken.
Like an article in The Better India said, "Audio description is a commentary and narration which guides the listener through the presentation with concise, objective descriptions of new scenes, settings, costumes, body language, and 'sight gags', all slipped in between portions of dialogue or songs."
Basically, it helps the blind in understanding the film on their own and not relying on those who can see for explanation. It's a practise that's common in cinema chains abroad (visually impaired folks get a pair of headphones while the movie plays) but in India, this feature is yet to be installed.
This writer sat for a Dangal screening where there was no visual, only the sound of dialogues and the audio description.
The experience was uniquely immersive, as it gave you a sense of following a radio play, instead of watching a movie. Without visual cues, my attention was entirely on the dialogues, and after a disorienting start, my senses got used to the characters, so much that I could separate the voiceover from dialogues spoken by a character present on-screen.
And for someone who may not have seen Dangal before, the audio track provided important context, instrumental in giving the blind a holistic film experience. For instance, there are many scenes of unspoken sadness between Sakshi Tanwar and Aamir Khan's character, conveyed entirely through the eyes. For those who cannot see (and hence interpret) the silences, the audio track neatly broke-down the ensuing tension on-screen.
Having no visual cues also made me focus on director Nitesh Tiwari's sharp writing. Writing so vivid that it automatically triggered a visual picture in my head. While I did have strong reference points (I had seen the film, and unlike say someone with visual disability, I'd know what Aamir, Sakshi Tanwar look like), I was curious to know how differently my blind cinema-lover friends were consuming the film as their experience mattered more than mine.
And that's when we stumbled upon a logical flaw.
My co-watcher told me that she'd like it if the film had a brief description on which actor was playing which role/character before the film commenced. "I've seen Sakshi Tanwar's serials, I have seen other Aamir Khan films. So it enables me in visualising these people as certain characters. But when this information isn't provided, I, or for that matter any blind person, wouldn't know who's playing who, an important part of the film-going experience."
The execs at Zee noted this and have promised to add the feature in the upcoming movies which'll have the audio track. "But overall, this is a much better experience than watching movies where we miss out on details, if they aren't verbally spoken," Kalgi, an avid film-lover, concluded.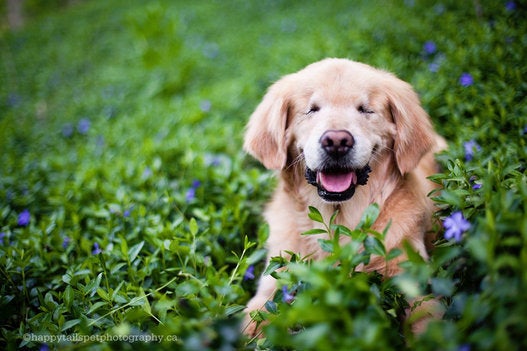 Blind dog becomes service dog