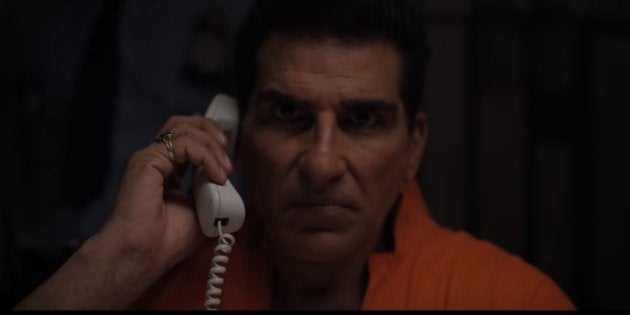 One would think that being in jail, or having someone in it, would be a matter of distress, unhappiness, and sadness for most of us. But not for the makers of a new Punjabi viral song Jail by Mankirt Aulakh.
'Don't question a Jatt's reach and influence,' is the song's proud theme. Why? Because Jatts have access to phones and even Facebook while in jail, and the very guards who are meant to keep them incarcerated will watch benevolently as the great Jatt prisoner browses his newsfeed and makes phone calls to his buddies on the outside. Not just this, these all-powerful Jatts are the pride of the jails they're imprisoned in.
Released on August 3, Jail has already racked up an impressive 4.5 million views on Youtube at the time of writing this article. Set in what seems to be a Canadian jail, the song is an ode to gangsters, gun culture, violence and corruption among cops. Throw in a bunch of brawny black men playing criminals and you have racism serving as the cute umbrella in this Molotov cocktail of stereotypes.
The song might make any reasonable person flinch with its pomp and unbridled pride in lawlessness, but the team behind it has had several skirmishes with the law itself. In March this year, the singer, Mankirt Aulakh, the singer, was booked by the Haryana Police for his alleged involvement in a 2015 land-grabbing case. It also features Ranjit Dara Aujla, an Indian-Canadian former president of the British Columbia Kabaddi Federation who is wanted in a drug-smuggling case in India. Aujla has denied the charges and called them politically motivated.
Justifying the song's glorification of corruption, lyricist Inder Pandori told Hindustan Times, "I used to have friends who were lodged in jails, and I would visit them. Whatever I have written is in the public domain, as everyone knows that gangsters are using phones inside prisons and updating their social networking sites."