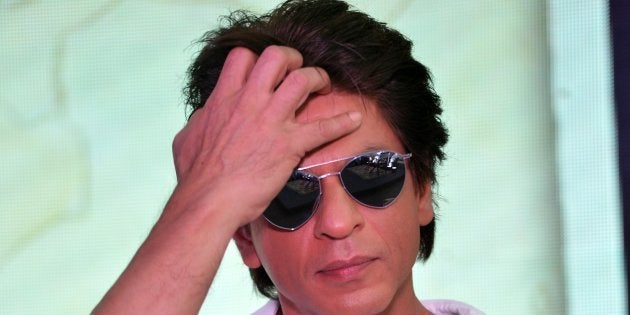 Shah Rukh Khan is the latest Bollywood actor to have joined the controversial nepotism debate, which recently created quite a stir in the film industry after actress Kangana Ranaut called director-producer Karan Johar a "flag-bearer" of the trend.
The 51-year-old actor, while promoting his film JabHarry Met Sejal, reportedly said that he has no opinion about nepotism as he doesn't understand the term.
"I don't understand this (nepotism). How can I understand it? I am a Delhi boy, who went to Mumbai at the age of 25. There everybody loved me and accepted me. So, I don't understand this talk," Khan told IANS.
Known for his humour, the Om Shanti Om star quipped that though he knows enough English, but often confuses "nepotism" with "Napoleon".
"Even though I know enough English, still I don't understand it and the discussion. Whether I agree or disagree -- I don't even understand it so how can I have an opinion?"
Khan is a father to three wonderful kids, Aryan, who just enrolled in a film-making course, Suhana, who will soon be starting college, and AbRam, the youngest, who is too young to do anything other than accompanying his father on his shoots sometimes.
On the subject of his kids' future, SRK said that he wants them to build their own identities and that he has no problem if they want to join the acting world.
The nepotism debate took an ugly turn at IIFA this year, when Bollywood's three privileged kids -- Saif Ali Khan, son of Sharmila Tagore, Varun Dhawan, director-producer David Dhawan's son, and Karan Johar, son of Dharma Productions' founder Yash Johar, took a dig at "self-made" star Kangana Ranaut for speaking out against nepotism, which still makes or breaks the careers of many in Bollywood.