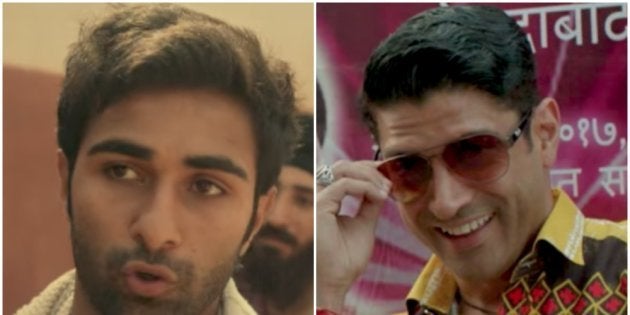 Two leading studios from the Hindi film industry have found themselves in a very odd quandary.
Both, Yash Raj Films and Viacom Motion Pictures, have ended up making a film that closely resemble each other, as far as the broad storyline is concerned.
On July 18, YRF launched the trailer of Qaidi Band, a film starring Ranbir Kapoor's cousin, Aadar Jain, and Anya Singh. The film follows a bunch of undertrials who are wrongfully confined in a prison, which they attempt to escape from, by forming a band.
While it's unclear which part of the country Qaidi Band is set, the film appears to have a very synthetic treatment. The actors who play prisoners look more like performance artists who are visiting a jail for a special concert of sorts, instead of actual prisoners learning music (assumably) for the first time.
Like is the case with YRF, everything looks squeaky clean, you might be in the worst jail of the world, but in YRF jailverse, not a hair strand is out of place while the wardrobe game of these characters would put to shame the sartorial choices of a newly-formed real-life band.
We totally won't be surprised if YRF chooses to launch clothing merchandise from the film -- Funky Jail Wear (for when you feel like staying behind closed doors.)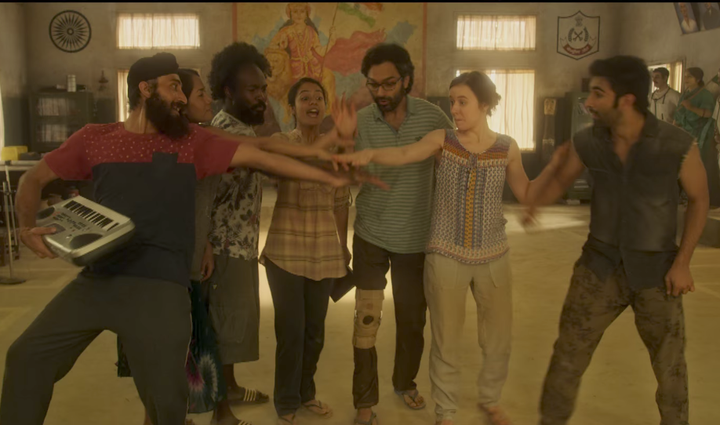 The dialogues are superficially serious at best. One character in the court tells a judge, "Aapko zara sa bhi idea nahi hai jail mein kya hota hai," while the closing line of the trailer says, "Aap apni freedom sambhal ke rakhna." This is very much unlike Habib Faisal, the writer-director behind films such as Do Dooni Chaar and Ishaqzaade. It seems that YRF's quest to find the next Ranveer Singh and Anushka Sharma is going to take slightly longer.
The other film is Lucknow Central, a drama starring Farhan Akhtar, Diana Penty, Deepak Dobriyal, and Ronit Roy. Unlike the hyper-celebratory tone of Qaidi Band, this film, directed by newbie Ranjit Tiwari, offers a grim portrayal of prisons, and of a man whose promising life is seemingly cut-short after a fake case is slapped on him.
Farhan's character, too, forms a band within the prison which becomes a means for him and other inmates to escape (although in this case, he is shown as an aspiring musician before he goes to jail).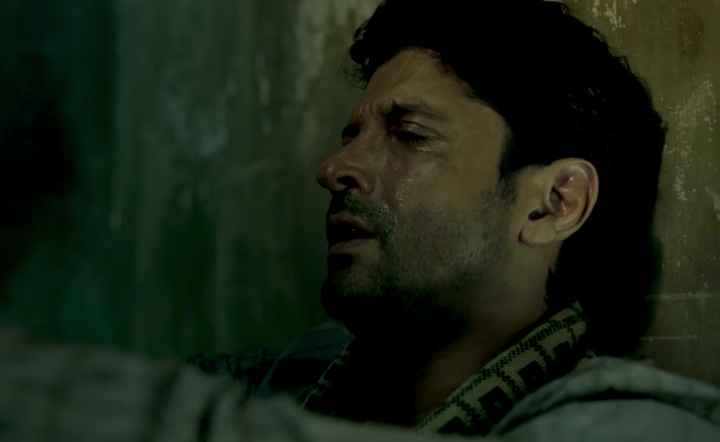 So how did this massive co-incidence happen? Is it possible that two of the country's biggest studios weren't aware that a film on a similar subject was being simultaneously made by both of them?
According to Rajeev Masand's Open Magazine column, it appears that YRF kept the production of Qaidi Band lowkey. As far as one can recall, there were no media announcements made by YRF about Habib Faisal being commissioned to direct the project or that the studio is planning to launch Aadar and Anya in a prison drama.
However, a source close to Viacom, who HuffPost spoke to said that both companies knew of the development, but went ahead despite the thematic overlap.
In a recent interview, Lucknow Central actor Deepak Dobriyal said, "See, different filmmakers make films on similar themes and when they release closer to each other, people tend to compare them. From Haqeeqat to Border, there are many films based in the backdrop of war, but all of them have different treatment. That way, we are very different from Qaidi Band.
Well, it's one thing to make a film against the backdrop of a general event (war), but another when the film is made specifically around one particular event. The parallels between Qaidi Band and Lucknow Central aren't just general but oddly-specific. How many times do you hear of innocent prisoners forming a band (and not just, you know, plotting an escape via. tunnels, scaling the wall etc) to escape?
The last time something of this sort was about to happen, it was avoided. Ekta Kapoor's Balaji Motion Pictures had the official rights to the Japanese novel, The Devotion of Suspect X, while Viacom had the remake rights for the Malayalam film Drishyam, a ripoff of Suspect X. Despite holding official rights, Ekta abandoned the project after Viacom beat her to it and released the film (starring Ajay Devgn and Shriya Saran) before hers could even go into production.
As for these two films that are set to open weeks away from one another -- Qaidi Band releases on August 25, Lucknow Central opens in cinemas on September 15 -- let's hope both turn out well.