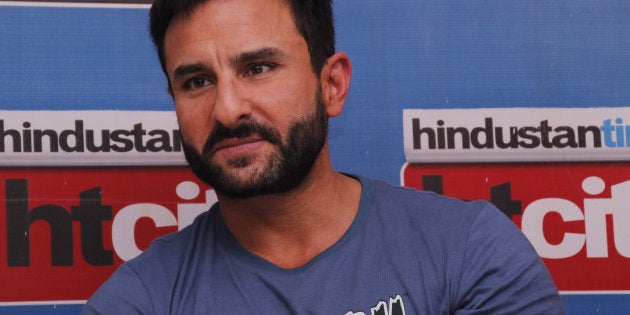 After facing a volley of criticism for their comments against Kangana Ranaut at the recently concluded IIFA Awards, Karan Johar, Saif Ali Khan, and Varun Dhawan are trying their best to undo the damage.
From tweets to interviews to guest columns, each one has adopted unique ways to clarify their position on the controversy. Kangana, surprisingly, is maintaining a stoic silence on the issue.
In a column for DNA (which is otherwise quite tone-deaf, but makes one valid point), Saif has said that he called up Kangana and apologised for his remarks at IIFA and that 'should end it.'
He further wrote, "The real flag-bearer of nepotism, I'd say is the media. Look at how they treat Taimur, Shahid's daughter Misha or even Shah Rukh's son AbRam. They photograph them and hype them up to be the next big thing and the child has no choice. From a young age they have to deal with being celebrities, which they don't really deserve, before they can even speak or talk, leave alone understand what is happening."
Well, it's undeniable that the coverage that star kids get creates a narrative that plays a part, big or small, in propelling them to stardom. It is entirely possible that the kind of mass frenzy that's generated on social media, and the relentlessness with which the paparazzi chases star kids, might plant lofty ideas of celebrity-hood in their impressionable minds.
However, to say that the child has no choice is quite ridiculous. Saif almost makes the privilege of his children sound like a burden, rather than what it is: privilege. While it's true that their children grow up being in the public eye, that very fact doesn't mean other career choices are stolen away from them. Just because a tabloid printed a picture of Sara Ali Khan stepping out of a restaurant doesn't affect her chances of becoming a doctor, lawyer, or a fashion designer.
"If you say star kids have an advantage, of course, they do. It's an advantage created by the press because people are interested in them. There is a curiosity to see Taimur, Sara or Ibrahim. It's supply and demand. People want it, media serves it. So we're all part of the same vicious circle in that sense."
This is undeniably true, and while nepotism as a practice needs to be condemned, we also need to acknowledge the part the media plays in normalising it. Helping it to flourish, even. If tomorrow, media organisations come together and decide to completely stop covering star kids, unless they actually do something worth covering (something much more substantial than stepping out of their houses to go to the gym), there's a good chance that a Sara Ali Khan's debut or a Jahanvi Kapoor's first film may not be as hotly-anticipated as it is right now.
But coverage or not, Sara Ali Khan would have still landed the film. Simply for belonging to the family she does. That's Nepotism 101, since Saif Ali Khan seems to have so completely missed the bus. He makes it sound that nepotism is a by-product of an over-zealous media and the pap culture, but he forgets that it's been around for a while. It's almost as old as Prithviraj Kapoor, in whose clan Bollywood found its 'first' film family. From Amitabh Bachchan to Dharmendra to Vinod Khanna to Rajesh Khanna, each superstar played a big part in paving the way for their offspring, silently ironing away the wrinkles in their kids' fledgling careers at a time when the press' gaze was not as omnipresent as it is now.
It would be silly to pretend that the media interest in a Bachchan debut was not more than the other debutants of the time; but it is equally true that the media blitzkrieg was far less maddening at that time.
In the absence of constant social media scrutiny, or the mad scramble for page views on websites that deal in the currency of traffic, even star kids were more or less left to their own devices, barring an interview here or a fluff piece there. But producers still lined up to give them work. So no, Mr Khan, the nepotism that plagues your industry is not entirely a media creation, it's a beast that was, and is, lovingly fed by your own.
But in the current news landscape, one has to admit that the media reportage is decidedly skewed in favour of star kids. They bring us traffic, which, on some days, is all that matters. Aryan Khan's selfie with his father might not hold a candle to a talented but not well-known actress winning an international award in terms of real news value, but it'll generate the kind of traffic that is often just too hard to resist. So we, the media, can't afford to be too self-righteous in our opinions and be absolved of our own role in shaping and swaying public opinion.
Whether we give people what they want, or do people start wanting more and more of what we give them is a question as old as the chicken and egg quandary. But it's worth pointing out that no matter how prolific their work, some serious indie actors with fantastically relevant things to say, will still never generate the kind of interest that AbRam and Taimur's 'adorable pictures' easily do.
This is the exact reason why, until some years ago, magazines like People and Hello would readily pay millions of dollars to Hollywood stars for exclusive pictures of their babies. They knew the cost of their investment would be easily recovered, when curious readers hungrily bought their copies in droves.
And this is the very reason a producer can use to justify his choice of an established star over a rank newcomer. It makes commercial sense. We get that.
As for star kids like Sarah, Ibrahim, Jahanvi, and Aryan, a lot of them, it seems, are increasingly aware the frenzy they will create with each carefully crafted Instagram photo and tweet. They use the power of completely controlling their narrative to consciously create an image, a brand, and a popular perception. So as much as the media feeds off them, the opposite is also true.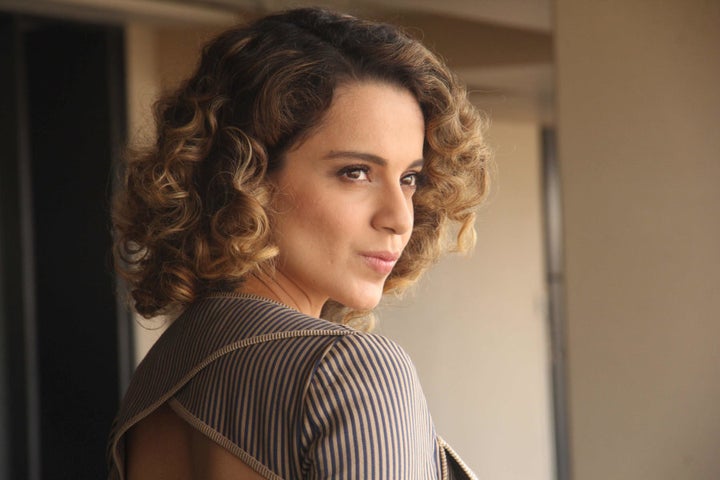 A major misconception lies in the fact that people, including star children, believe that the press wants the industry to stop practicing nepotism. As desirable as that sounds, we're well aware that it isn't practical and star kids are going nowhere -- at least for the near future. Even so, how much does it take to at least acknowledge one's advantages, to admit that the odds are always stacked in your favour?
Saif still doesn't. Not entirely. He wrote, "Nepotism cannot work in the film industry because it is a democracy. The film industry is the most fair line of work." It's a ridiculously silly thought. Just because a film you got thanks to your pedigree, flopped, it doesn't mean that nepotism doesn't exist. The very fact that you got that chance, and repeatedly keep getting chances over countless others, is evidence of how nepotism not only exists in Bollywood, but is happily thriving there. This should end the argument of "Public will decide."
Yes, they will. But that doesn't make Karan Johar or Rakeysh Omprakash Mehra or Sanjay Leela Bhansali any less nepotistic. The public decided the fate of Saawariya, but that didn't stop Ranbir and Sonam from having careers. How many non-film background actors whose debut films have flopped miserably, get their next chance as painlessly as these two did? Success has a lot to do with talent, yes, but how far can talent go without any access?
Nepotism isn't going to magically disappear.
The need to ensure your spawn's well-being cannot be wished away. What is required is that actors who benefit from it show some amount of self-awareness and empathy for those struggling to make it in the absence of those same opportunities, instead of deriding their efforts.
That's it. No media outlet can tell a privately-run industry on business decisions they are free and entitled to make.
And as far as the coverage of the star kids go, a bit of self-assessment and restraint from our part, even at the cost of precious traffic, is essential to make the industry a level playing field for everyone.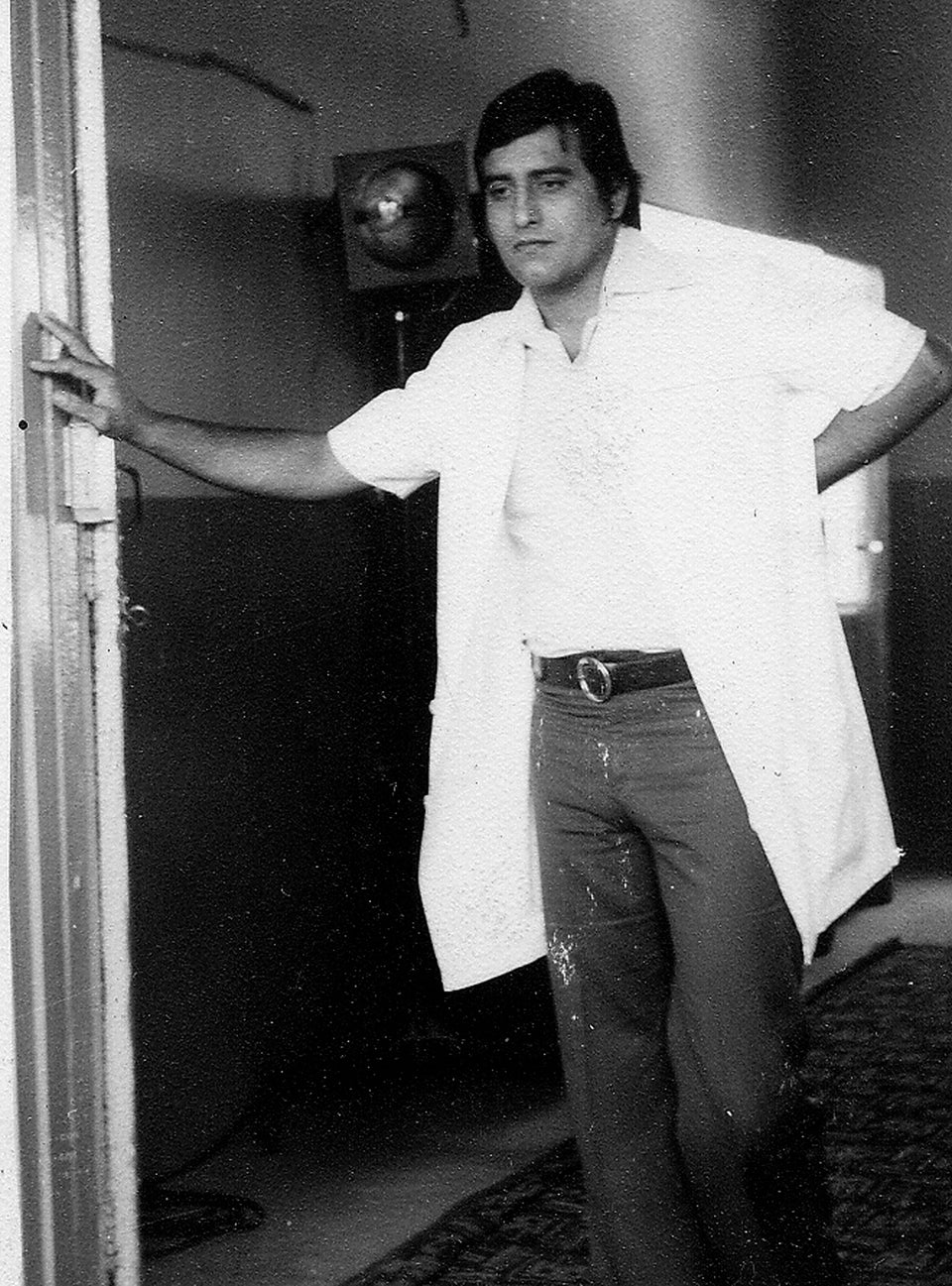 Vinod Khanna: A Style Icon