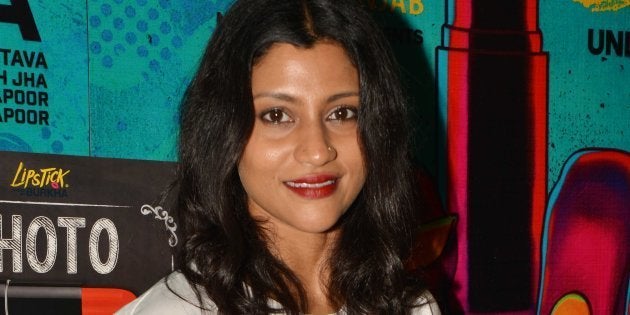 Konkona Sen Sharma has had a great year.
Her directorial debut, A Death in the Gunj, which premiered at the Mumbai Film Festival last year, opened in theatres in June to critical acclaim. And now she's prepping up for the release of a film that's become a symbol of our times--Alankrita Shrivastava's Lipstick Under My Burkha, a film that tells the story of the journey of four women.
Irrespective of how the film does at the box-office, the fact that it's releasing despite all the efforts to sabotage it, is in itself a strong way of registering protest. People choosing to watch the film will be the true end-result of what that protest--against both, patriarchy and censorship, can achieve.
Ekta Kapoor's Balaji Motion Pictures is presenting the Prakash Jha production and like is the staple with Balaji, a fresh, highly-charged and sexed up post-festival trailer was cut for Lipstick, which releases July 21.
"I think the idea is to get the film as many eyeballs as possible and Balaji knows how to do it better than me," says Konkona, when I meet her at the Balaji office one rainy afternoon. But the treatment is not exactly her aesthetic. "I've learnt it early on in my career to contain myself with my own job. If I feel something amiss with my character or I am made to do something I'm not okay with, I'll surely voice that. But how they choose to market the film is something I'm happy not getting into," she smiles.
Konkona, or Koko as she's fondly called, is a bit under the weather. Wrapped in a shawl, she prances around the room, sipping on a cup of tea. "The message of the film and the controversy that preceded it are the same."
The controversy, fuelled by the fact that the Censor Board initially refused to certify the film for being too 'lady-oriented,' has only put more spotlight on the film that needed all of it. People are curious to watch what they're being prevented from watching.
Does she see this entire episode as a blessing in disguise?
"Perhaps, but I was just happy to do a film like this because it is so rare to see a mature take on women's lives. By and large, the films that we see really whitewash our stories. Firstly, we see women only of a certain age. Once women have children, we're not interested in them anymore, at least the bulk of mainstream cinema. So it's refreshing when a film like this comes along, which is mature in its sensibility towards women's stories."
Another aspect of the film that has appealed to her is the commonality of the problems faced by women, irrespective of their socio-cultural or religious backgrounds. "And even the age. Women have been historically discriminated against. So it's refreshing to be part of something that has an authentic portrayal of those issues. So yes, it feels like this controversy has almost done us a favour as more and more people know of our film now."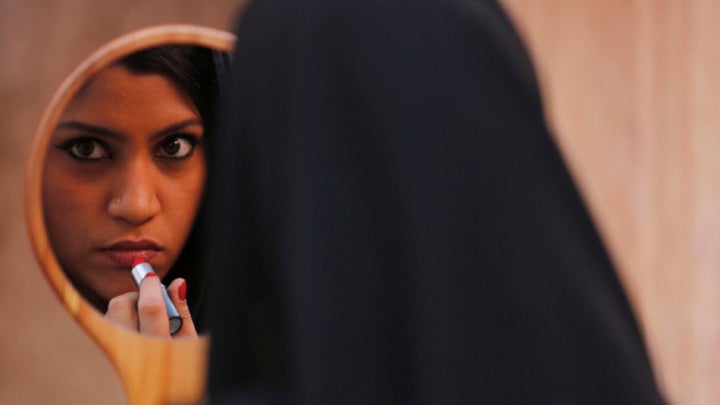 In a country notorious for the worst kinds of violence against women, a deep-set patriarchy and unchecked sexism, does she feel a film is capable of improving a person's worldview, of becoming a tool for real social change? "I think the best films are capable of doing that. Ideas can change the world. You see films like Dead Man Walking or Dancer in the Dark and it just changes your mind on the death-penalty. It makes you look at the world in a different way."
But she's cautious to point out that not all films are equal and not all films are made with the intent of changing somebody's perspective.
"I'd say 90 per cent of the time people are making films to generate income. It's a business. And like in any business, people try to replicate something that's already successful. So you see a lot of the same kind of films, it's a vicious cycle. And I think audiences are to be blamed for that, too. I don't think they really enjoy different kind of content, or a certain kind of cinema. And they proudly say that. They say they enjoy leaving their brains at home to enjoy escapist cinema. I don't even get that point of view at all because you know, I like using my brain and engaging with something."
While the counter-point to that is the fact that audiences only respond to what is fed to them and since escapist cinema has been the staple of the Hindi film industry, it's hard to shake off that continuous conditioning with a few films, it is undeniable that indie films struggle to recover costs, let alone make profits, further dissuading key decision-makers to invest in those.
"Which is why I chose to do Lipstick... I knew I had to do it the minute I read the script. Firstly, I don't get too many interesting offers these days. So when I did get this, I had to do it. Never thought that the film will get so much momentum because 'apparently' people aren't interested in films about women," she says.
There was a time when she chose to do films that were somewhere middle-of-the-road. Page 3, Wake Up Sid, Metro were all films that weren't formulaic yet relatively commercial, so to speak. Have those thinned down as well? "I don't, honestly. And even those films, they're probably alternative for the studio, they're still quite mainstream for me! An Aaja Nachle or a Laaga Chunri Mein Daag are indie for a Yash Raj, but as far as my sensibilities go, they are very mainstream."
Her main takeaway from Lipstick was being able to empathise with women for whom the things that a certain section of society freely enjoys is an everyday struggle, may it be wearing the kind of clothes they want to, or the freedom to step out at whatever time they like.
"You have to realise that though attitudes in cosmopolitan cities might be slightly different, but in smaller cities and in certain lower-middle class sections, a lot of things that we take for granted are still taboo," she says. "A 55-year-old woman having sexual desires? Whoa. We live in denial. And then there also is the hypocrisy where we're okay with showing a 50-year-old man romancing a 20-something woman. That is so normalised but the opposite isn't true. Why? Not that it has to be but the point is it's so arbitrary."
As for future projects, Konkona reveals that a film that Kalki Koechlin and she had started work on, fell through because of lack of funding. "And I know for a fact that this wouldn't have been the case had there been a male star in it. That's just the way it is. Which is why I hope that a Lipstick creates a dent and changes these notions."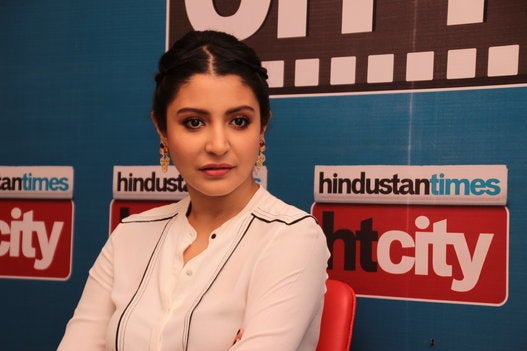 6 Times Anushka Sharma Nailed It While Speaking About Censorship