Jodie Whittaker is our 13th Doctor Who, y'all.
Whether you've welcomed the news — like current First Minister of Scotland Nicola Sturgeon — or not, facts are facts. If Whittaker is an unfamiliar name to you, let's get to know the actress before she makes her first appearance in the series' 2017 Christmas special.
She hopes "Doctor Who" fans aren't afraid of change.
The actress told the BBC she wants the show's viewers to not be "scared" by her gender. "Doctor Who represents everything that's exciting about change. The fans have lived through so many changes, and this is only a new, different one, not a fearful one."
She aid of her casting as the 13th Doctor that "it feels completely overwhelming, as a feminist, as a woman, as an actor, as a human, as someone who wants to continually push themselves and challenge themselves, and not be boxed in by what you're told you can and can't be. It feels incredible."
Twelfth Doctor Peter Capaldi has given Whittaker his blessing.
According to the BBC, the actor had wanted to see a woman replace him in the lead role on "Doctor Who."
"Anyone who has seen Jodie Whittaker's work will know that she is a wonderful actress of great individuality and charm," he told the outlet. "She has above all the huge heart to play this most special part. She's going to be a fantastic Doctor." The series' new showrunner, Chris Chibnall, said to the BBC that he "always wanted the 13th Doctor to be a woman," and that Whittaker was their "number-one choice."
"Her audition for the Doctor simply blew us all away," he said.
The 35-year-old actress honed her craft at Guildhall School of Music and Drama in London.
Whittaker graduated with the gold medal for acting from the school in 2005. From there, she went straight to a role in "The Storm" at Shakespeare's Globe Theater. Her breakout role was in the 2006 comedy-drama film "Venus," opposite Peter O'Toole.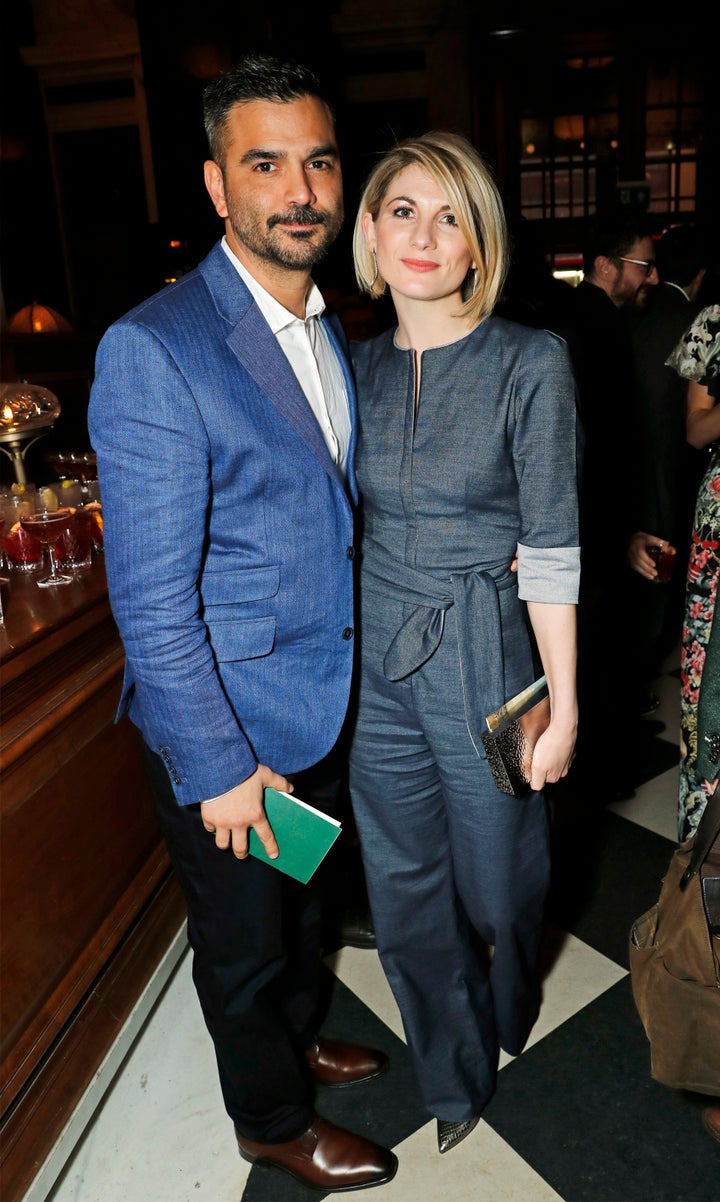 She's married to American actor Christian Contreras.
Whittaker met Contreras, who can be seen in "Snowden" and "Zero Dark Thirty," at drama school. The couple married in 2008 and welcomed their first child in April 2015.
You might've seen her on "Broadchurch," where she played Beth Latimer.
Whittaker played a mother whose son's murder draws a frenzy of suspicion and media attention to a fictional town in Dorset. David Tennant, a former Doctor Who himself, played the co-lead detective alongside actress Olivia Colman. While you're waiting for more "Doctor Who," you can check out the first two seasons of "Broadchurch" on Netflix. Whittaker also played Anne Hathaway's best friend in the film "One Day."
Her role as the Doctor isn't the first time she's been a champion for interesting female characters.
In 2016, the actress starred in "Adult Life Skills," a film centering around a nearly 30-year-old who makes quirky films in her parents' garden shed and refuses to move out. In an interview, she explained what attracted her to the indie: "Women are not a genre. It's so important that we support new work and celebrate voices that aren't necessarily voices that are going to make £100m at the box office, because then we can start to break the glass ceiling."