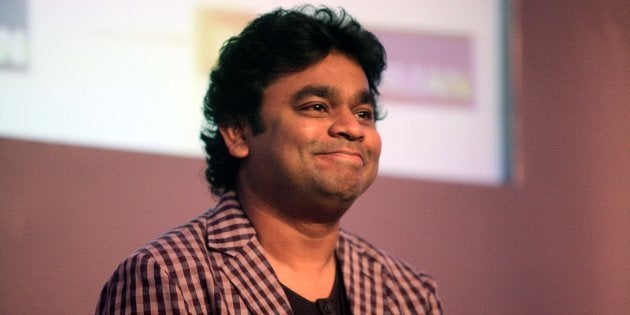 Here's some basic advice if you are an AR Rahman fan. When you buy tickets to a concert titled 'Netru Indru Nalai', do not assume that the major chunk of the music played will be in Hindi. It's Tamil for yesterday, today, tomorrow. That should be the first hint. Then definitely don't take to social platforms to air your grouse about how you felt cheated. And most importantly, don't use your grievance to make a case for language chauvinism.
This is exactly what happened at the Grammy and Academy Award-winning music composer's Wembley concert in UK on 8 July. Disgruntled fans allegedly walked out of the concert and then swarmed to Twitter and Rahman's Facebook page to complain about most songs sung being in Tamil.
Such was the righteous indignation that one man even said that Rahman, who has his best work in Tamil, and is literally called the 'Mozart of Madras', made his career in Bollywood and therefore was being "disrespectful" by "even speaking Tamil." One person said she "left halfway through" and held the promoter responsible for not advertising the fact that "99% of the songs would be in Tamil."
One fan said he "felt out of place".
Read some of the responses.
This comes amidst the raging debate over whether Hindi should be made India's "national language", with both support and opposition for the proposal. The non-Hindi speakers are suspicious that this is a hegemonic attempt to impose a 'one nation, one language' diktat on a country known for its vibrant heterogeneity. Hindi activists argue that it will promote the language and bring it global recognition.
Tamils on Twitter, however, saw a great opportunity to rub in the fact that this is exactly how most people from the South feel on imposition of Hindi, which is one of India's official languages.
#ARRahman is a Tamil born musician, We watched Doordarshan for decades in Hindi. One Show with Tamil songs and Hindi Hoopla goes mad.

— தமிழ் (@KarikaalanArima) July 11, 2017
Faced with a barrage of complaints from Hindi speakers, the Facebook page of the event posted the track list that showed that there were 16 full tracks in Hindi, 12 full tracks in Tamil and a medley with a mix of Tamil and Hindi.
Just hearing Rahman should be an opportunity of a lifetime. Does the language even matter?