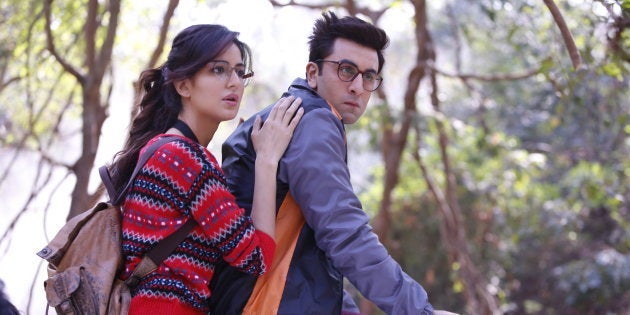 Ravi Varman is a reticent, shy man in his late 40s, who says that he finds an emotional outlet in images, something that compensates for any lack of verbal expression.
The cinematographer started his career in 1999, with a Malayalam film, working in an industry he knew nothing about. A Tamilian, he didn't even speak the language. But Varman, who I meet on a rainy Mumbai afternoon at a VFX studio in the suburbs, insists that at times you can forge an unlikely mental connection with people, and a shared passion for cinema transcends linguistic boundaries.
"When I started shooting Barfi!, I didn't know a single word of Hindi. Luckily, the film was like a silent film, so not a lot of conversation was required," Varman laughs. "No, on a serious note, Dada (as Anurag Basu is fondly called) and I developed a cinematic language. We just got each other, without having too much to say, which I anyway couldn't."
In his over 15-year-old career, he has shot over 30 films, dabbling in Tamil, Telugu, Malayalam, and the Hindi movie industries. He has also shot an English film, called Heartbeats, which is currently in post-production.
Whether it is Imtiaz Ali's Tamasha, Anurag Basu's Barfi! or Jagga Jasoos, Varman has a distinct colour palette that defines his visual style. One can sees a fantastical cocktail of Wes Anderson and Jean-Pierre Jeunet in his choice of imagery.
"It's not just them, it's a lot of European cinema that I watched. From Dutch cinema, French cinema, Italian, Spanish, and even Turkish. There's a lot of abstract, minimalistic art there. And when you play around with those vibrant, loud colours, your work instantly stands out because in Bollywood we have a habit of imitating Hollywood's visual style, not Europe's," he says.
In Varman's films, the play of light is unmistakable and consistent.
He mostly likes to play around natural lighting that emits a golden glow, an aesthetic that instantly lends a shot an other-wordly vibe. His use of filters, switching between strong hues of yellow and golden, creates a fantastical universe, one that is both dreamy, surreal and visually resplendent.
Check out the tonal consistency in the below stills from Tamasha, JaggaJasoos, and Barfi!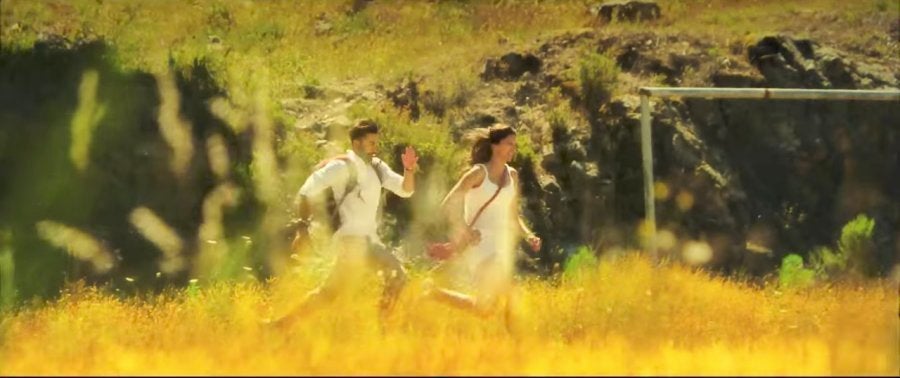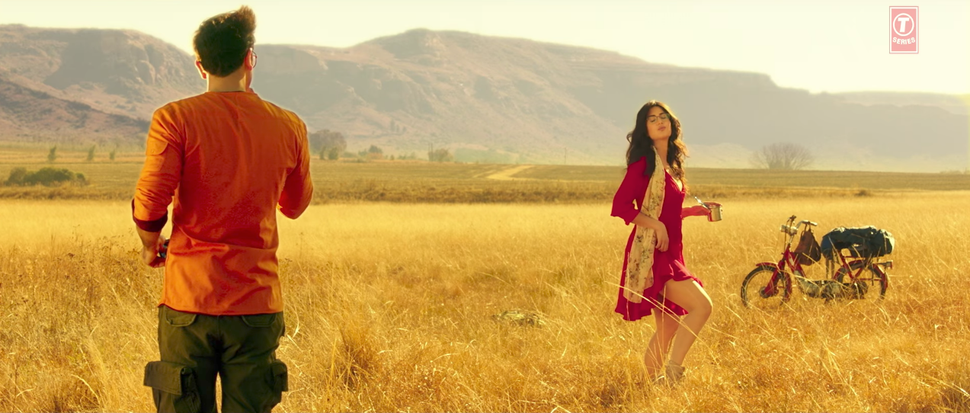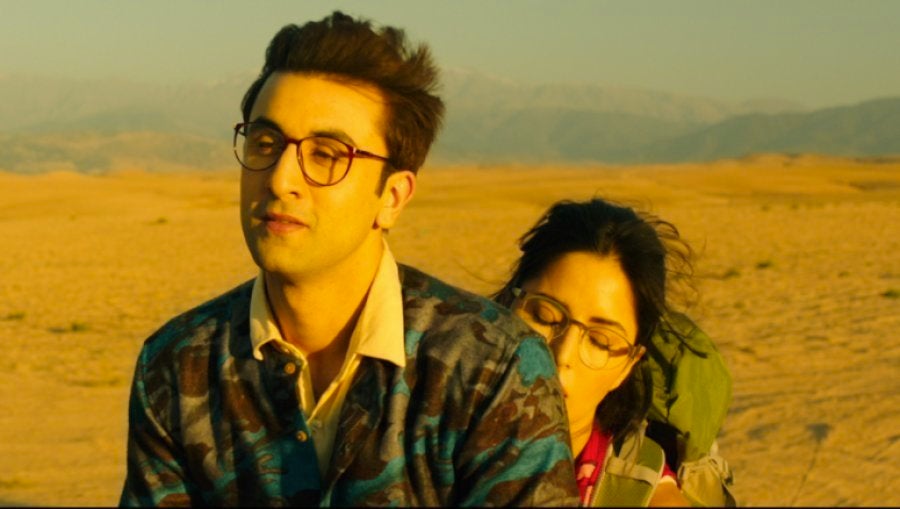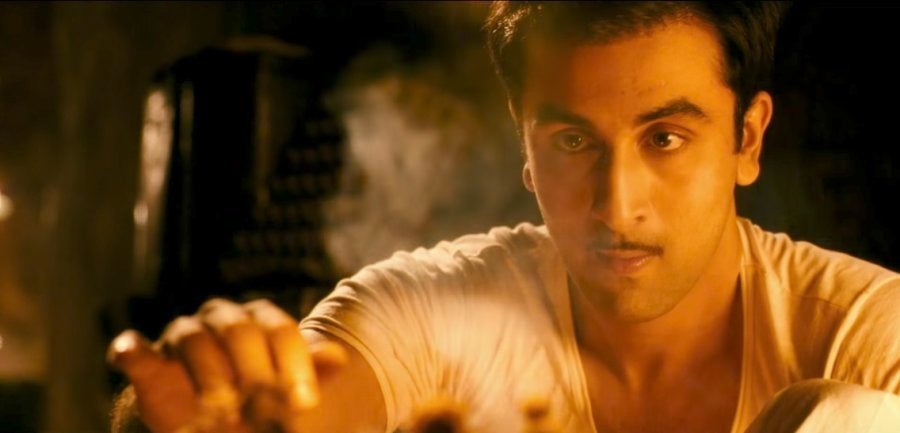 Talking about European influence, Varman reveals that more than their movies, he is deeply inspired by legendary artistes and painters of 19th century Europe. His attempt, with each frame, is to make it appear like a painting in motion.
"European painters like Rembrandt, Picasso, van Gogh, Michelangelo ... their visual mastery has deeply influenced my subconscious and when I am composing my frames, that style finds its way on screen. They created very complex compositions -- while Rembrandt stuck to one colour palette, Picasso played around more. All these motifs find their way in my work," he says.
No wonder than his name too, phonetically similar to another celebrated Indian painter, Raja Ravi Varma.
"Before Jagga started, I referred to a lot of paintings. I adapt the colour palette and divide my frames according to the set design and the costumes, which are integral to my frames looking the way they do. I'm very comfortable incorporating those elements into my visual aesthetic," Varman says.
Varman is a firm believer of shooting in natural light and feels artificial light often tends to make a frame look like 'plastic.' He likes loud, vibrant, happy colours.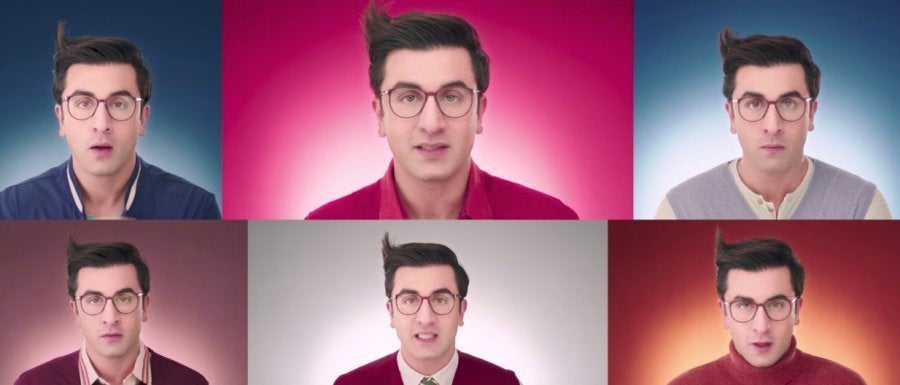 His longing for a vibrant visual landscape is informed by the darkness in his personal life.
"My parents died when I was very young. It was a traumatic, dark time for me and probably that's why, from a very young age, I was attracted to vivid, sprightly colours. And light. Light is a very dear friend of mine. We get along really well. When I see images, I want to feel happy. I want my viewer to feel that everything is alright," Varman says.
While shooting for Barfi! in Siliguri, Darjeeling, Varman recounts how a few locals, who had seen the way their city was looking on film, came to him and said he makes the place look more beautiful than it actually is.
Which is true. Varman's Kolkata or Darjeeling has a washed-up, swept-in-the-rains freshness to it. As if capturing a city that's only recently born.
"That really hit me," he says. "Why shouldn't it? It's cinema. It should reflect real-life but also make it more beautiful."
With Jagga, Varman says he went about the shoot spontaneously. "Too much planning can be a bad thing. I believe in the magic of the moment. And Dada likes that too. With him, you've to ensure that there's a story in every shot. And the best part is, every shot is a surprise -- and since it's a surprise for us, it's a surprise for the viewer too. Spontaneity means you can be unpredictable."
But did the desire to be spontaneous cause delays and multiple reshoots? Varman says if the end result is satisfying, the time it took to get there becomes irrelevant.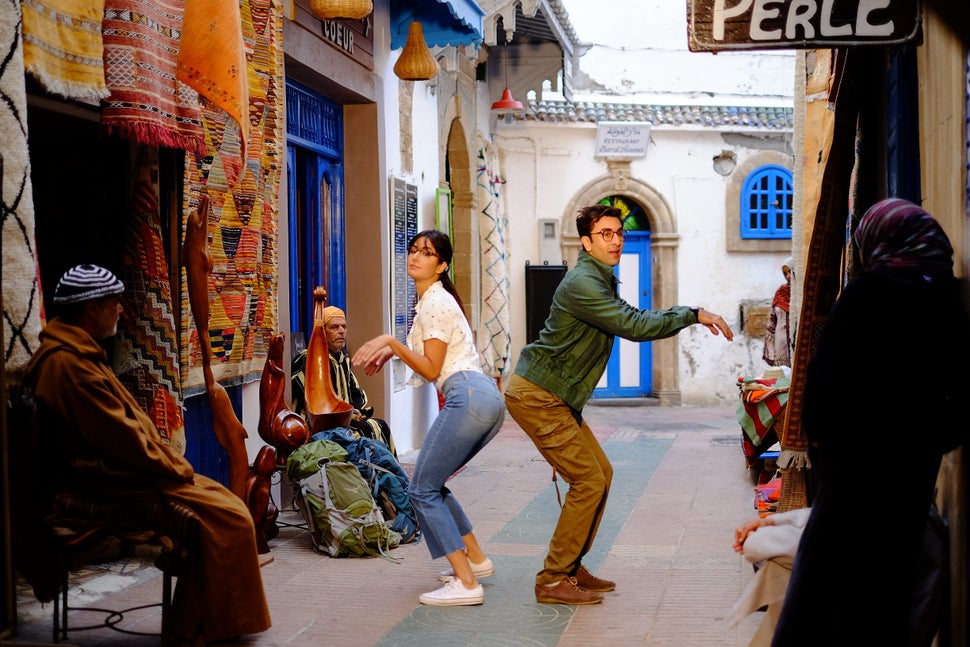 "For Jagga to look the way it does, it required three years of shooting. When you're telling a story through pictures, you've to ensure that every frame, every little prop in the background, every play of light serves a purpose and tells a story. It'd be impossible to wrap this film in six months, it would not have the same beauty," Varman says.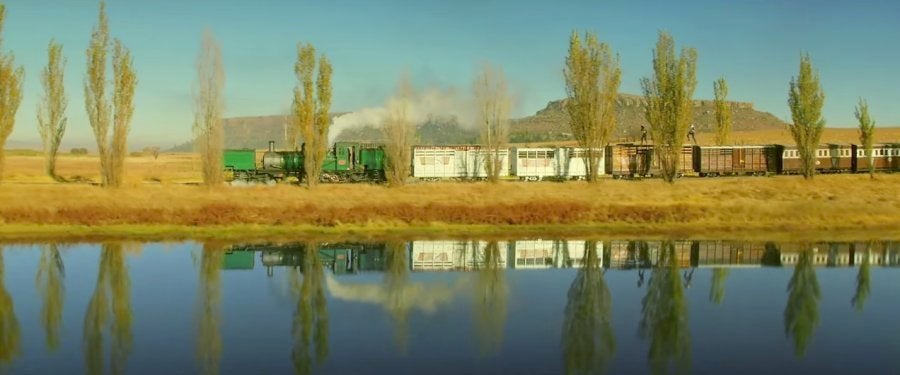 The cinematographer has quite a passionate view on such delays, almost a romanticised notion, one that's telling of his profound love for cinema.
"How does it matter how much time it took? Both Dada and I have loved and lived each frame of Jagga Jasoos. In three years, a lot changes, but do the visuals look stale to you? No, because they come from a place of inventiveness. Years from now, people aren't going to remember the time it took, they'll remember the images. Those images are permanent. You still watch and rewatch A Clockwork Orange, WestsideStory, The Godfather series. Why? They're classics for a reason. I'll die, you'll die, 100 years will pass, but those images will live on. So they should be given the time they deserve ... "
But did he not lose out on other projects? "I did but I think it was worth it. Whenever Dada would ask me for my dates, I would make myself available, even if it meant losing out on other assignments. Now, that also comes from a place of respect."
Varman says that he has worked with a lot of top directors, from Sanjay Leela Bhansali (he shot Ram-Leela) to Imtiaz Ali and Rajkumar Hirani (he is shooting the upcoming Sanjay Dutt biopic), but the kind of respect Basu showed towards his technicians drew him out and made him more sincere in his commitment to the project. "He's the best director I've worked with. I can say this without hesitation."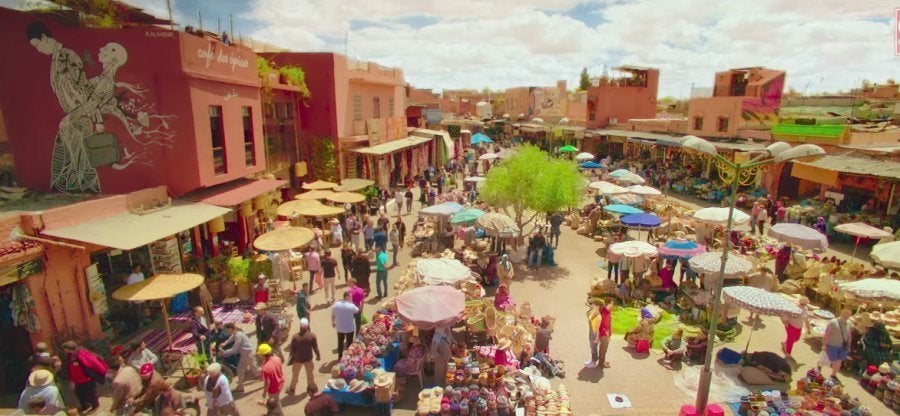 While the entire film was a very difficult shoot, Varman recalls that the biggest challenge was the Ullu Ka Patha song, which they filmed in Morocco. "It was a huge, busy market full of people that we couldn't control. It was a logistical as well as a technical challenge. But fortunately, on the day of the shoot, we had a nice, cracking light that lit up the Moroccan skyline perfectly. We shot it quickly. We'd film a shot, move on to the next spot and so on... "
Varman says when his legacy his written, he doesn't want people to only remember a couple of frames from a couple of his movies. "I don't want them to say, oh that opening shot is nice, the one before interval is good, and the climax is great. I want each of my frames to be etched in public memory forever. Nothing less. I live and breathe pictures. And for that if it takes four years, it's alright."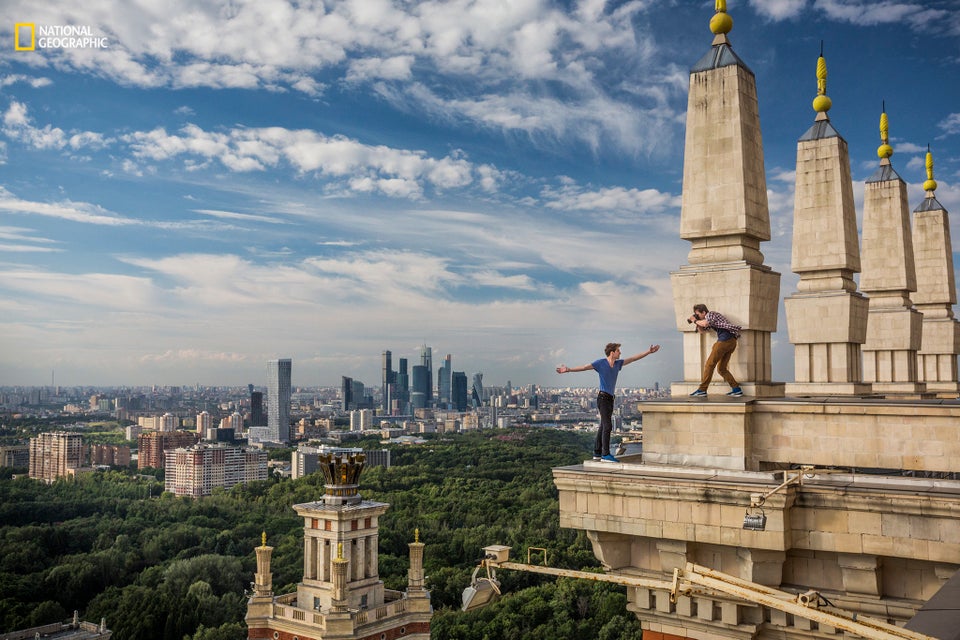 7 Incredible Pictures From National Geographic's Best Photos Of 2016