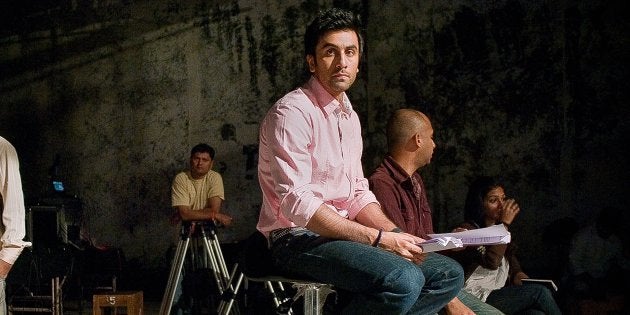 Ranbir Kapoor, as he has often admitted, is actually quite shy. He is also extremely guarded. Unlike other stars, who are animated and try to maintain eye-contact, Ranbir looks away.
It's like he wants you to listen to him but not pay attention to his words. It's like he feels if he talks about serious topics with an air of casual nonchalance, it will somehow allow him to get away with it.
He's the guy who wants to be left alone, preferably with his own set of select friends. He's the guy who wants to disappear in a party. Basically, he's the opposite of the public persona adopted by Ranveer Singh. And that's exactly what makes him fascinating, enigmatic, and tough to interview.
Ahead of the July 14 release of his comic caper Jagga Jasoos, we try and scratch the surface of the mysterious Ranbir Kapoor, who listened keenly, answered thoughtfully, and left us reading between the silences.
The incessant delays of Jagga Jasoos notwithstanding, what is it that has kept you bullish about the film?
Anurag really had a story to tell and the intention of the story is powerful. There is no formula or mathematics to it. It's organic, natural and original. As an actor, it is rare to find an original storyteller.
Do you feel people are ready to accept a film as, for lack of a better word, experimental as Jagga Jasoos?
I don't regard this film as experimental. In fact, I think it is a very commercial film. For an actor like me, a film like Besharam is experimental because it is something that does not come naturally to me.
Anurag Basu has made Jagga Jasoos keeping in mind what the audience would like and has tried to give them a new experience. But at the heart of it, it's still a very commercial film. The story and the way it is made is audience-friendly. Having said that, I don't really know if it'll be accepted.
While I agree that the film has commercial tropes, it's experimental in the way its visualised. Experimental, strictly by Bollywood standards. I think having established stars like Katrina and you makes it more accessible to the public.
I hope it does. The film is touching, simple and entertaining. Yes, the fact that Katrina and I are part of this film gives the movie more eyeballs than it would have managed with somebody new in the industry. So, we have the opportunity and the influence to get people to the theatre to see such a film and I hope films like these are promoted so people try and make different stuff in the industry. One of the basic functions of art is to constantly push the boundaries of what is considered conventional.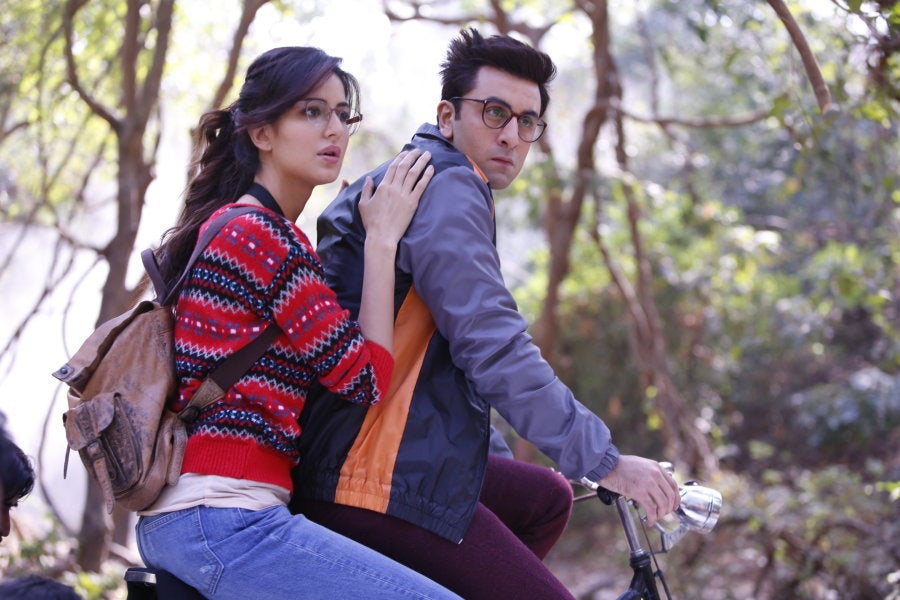 If Basu's Barfi hadn't worked the way it did, would you still have the confidence to do a film like Jagga Jasoos?
Rocket Singh didn't work. Even Rockstar wasn't a commercial success. But did that change my intentions of signing a film or doing a part? No. My process is simple -- whatever I can understand as an actor and whatever I can connect to as a human being, I end up signing those films.
And when I start becoming too clever about my choices, like I did with Besharam, it turns out to be a disaster.
For that matter, even Bombay Velvet. With that film, I thought I was doing something truly special. But we don't have the formula for success. You work on something for a year, believing in it, but it can eventually fail. And you just don't know that while you are working on it. I think I can say that I have worked ten times harder in BombayVelvet than I did in Barfi. But in the end, it's all about the film. If the film comes through, everything comes through.
You've always said that as an actor, your entire focus is on the process, not the outcome. But surely market forces have a role to play in the choices that you make and so the outcome has a sizeable influence in your process itself, no?
Of course. You are not making movies for yourself. It is an expensive medium. There is other people's money and time involved. So the trick, according to me, really is to be yes, responsible but at the same time also to be spontaneous, surprise yourself and take risks.
Jagga is that, and I hope this film fetches everyone involved with it rich dividends.
Especially for Anurag Basu. Because both Katrina and I have gone and done other work, but he has just been with Jagga for three and half years. For his sake and his talent, I hope the film works.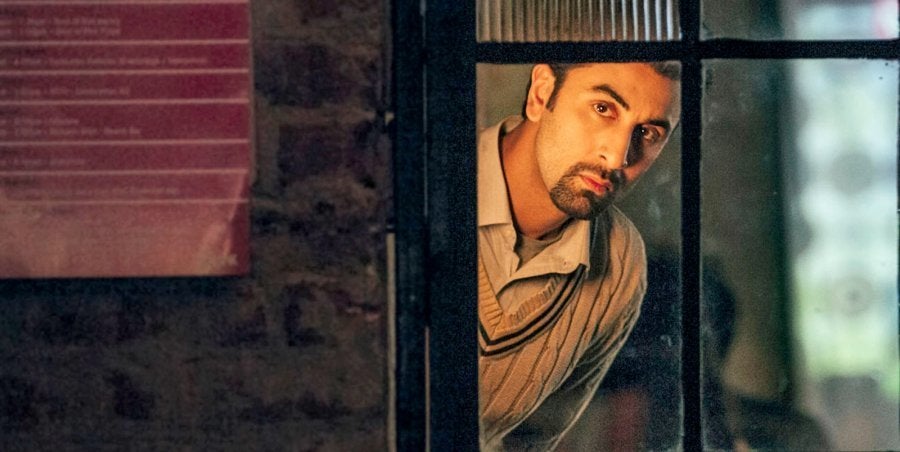 If we look at your career trajectory, one can see that every performance of yours is better than the previous one. But broadly speaking, whether it is Ved, Bunny, Jordan or Sid, your character is often the confused man-child who is still coming-of-age and trying to find himself. Has that happened co-incidentally or is it by design?
I think it is co-incidental. Art imitates life and life imitates art. There is a society where there are people of a certain age group, especially the youngsters, who are at the crossroads of life. They are confused about what they want and are probably stuck doing something that they don't really love. So those roles, I'd say, are just a reflection of what Imtiaz Ali and Ayan were seeing in life. That's why they wrote these parts.
But honestly, I am also kind of fed up of the 'coming-of-age' part where I find a woman who makes me feel all inspirational and changes me forever. Or the parts where I am selfish about where I am going in my life and eventually become sensitive as I come-of-age. I really need to find new roles and new worlds. That's going to be my endeavour now.
Like a friend pointed out, most of your characters neatly sum up the millennial conflict. Our generation is not restricted by the limited choices, like our parents were. We don't have to end up as a banker, engineer or doctor or marry the first person we fall in love with. We can be anyone. Your characters encapsulate that dilemma.
Hmm. I think if a film manages to give someone the confidence to make a significant change in their lives, that's terrific. Art that doesn't carry with it a social message is, in my opinion, pointless. Art exists to inspire people. Apart from its basic function of entertaining, if you can remind people about how good life is.
I am all for films which are purely made for entertainment. You go to the cinema and you forget your worries. But one must realise that films have a wide reach. Films can comfort you greatly. They can give you confidence, a voice, a direction, they can give you a dream. To be able to be just a small part of the world of cinema gives me great joy.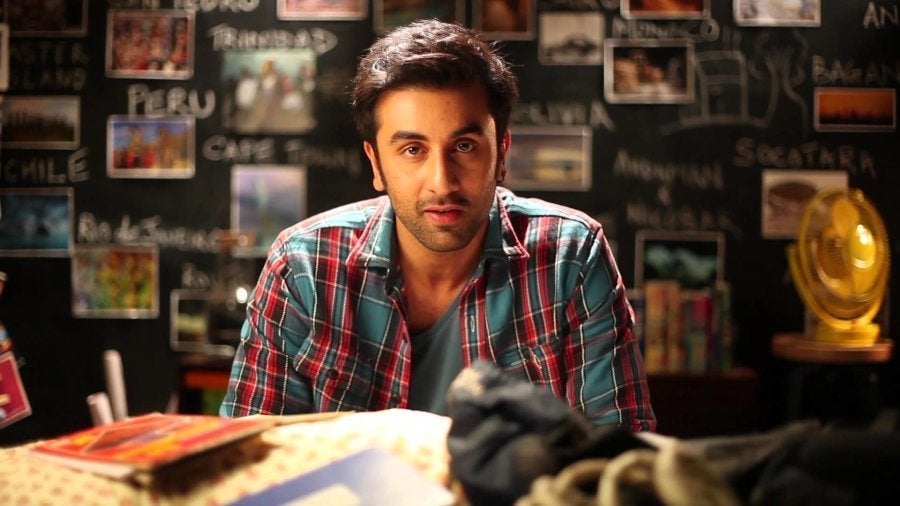 When you are acting, you are obviously drawing out the feelings from your personal reservoir of emotions? So when..
Yes, that is correct. People would be disconnected with my performance otherwise. It would just end up becoming an imitation of every expression that I have done since Saawariya. If I cry or if I laugh, I would look the same. Of course, there will be certain similarities but I think I channelize my directors a lot. I've learnt a lot about life from Ayan, Imtiaz, and Anurag as I end up internalising their instructions.
I draw emotions from my personal space. There is a great joy in giving something of yourself and being somebody, which comes from your subconscious.
So when you are drawing from your personal reservoir, what happens when there is excessive depletion in that space? During the making of the film, your relationship changed (he broke-up with his live-in partner Katrina Kaif). Did that not affect your performance in any manner?
I don't think so. I have grown up in a film-family. I know what realism is, what fiction is.
Everybody is very professional and strive to do the best they can, despite the personal conflicts -- it's actually like being a joker -- it doesn't matter if his mother passed away or he is having a bad day, he still has to make people laugh. It's his job.
I believe an actor's job is very similar to that. We cannot carry any emotional baggage.
But it possibly cannot be that easy to compartmentalise emotions?
It's easy for me because I am very grateful to get to do what I love and I don't want to ruin it by bringing my personal baggage on set.
You've said that you are an extremely detached person who has always struggled with expressing and emoting in real life. What is it about the camera that transforms you into becoming vulnerable and expressive?
I think it gives me a reason to hide behind a certain character. I guess, in life I am shy and pretty afraid of judgement, but when you are playing a part in a movie, there cannot be judgement because the stuff is coming for the part that you are playing and not me per se. I think that distance makes it easier for me. In real life, I am a little guarded.
Where do you trace that back to?
I don't think that's intentional or by design. It's really how I have been since as long as I can remember. When I worked on my first film, I believed that the entire purpose of my being is to be in the movies. I am in love with the movies as a fan or as somebody who wants to make movies myself and direct films. So, I understand what goes behind it. We are not saving the world, but we have to act like we are.
You say that you are expressive and emotive in front of a camera because that way you can hide behind a character. But in your personal life, you're very conscious and afraid of being judged and by your own admission -- detached. When you always try to keep everything to yourself, aren't you already setting up a stage for a relationship to fail?
I guess it is a manufacturing defect.
It's my shortcoming as a human being. I need to change certain things about me to become a better person. In the dynamics of a relationship, I need to learn to be more giving, to be more honest and to be expressive.
These are things that are there in my mind and I have to change. I'm not the guy who turns around and says, "This is what I am and you have to accept me the way I am." No. I am not stubborn. I am open to change.
These are things that you need to know about yourself. I am consciously trying to have a dialogue with myself to become a better version of the person I used to be.
So you acknowledge that your withdrawn self may have cost you something and that you need to move away from that?
Yes. You need to. In life, it is important to engage with people because happiness is real only when it's shared. Sitting home alone and being home alone is just... forgotten, man.
But you are the guy who goes and has dinners alone... and comfortably so.
I do and that's not a good thing. Not always. I mean it's good to be comfortable with your loneliness, but eventually I feel the people who are the happiest are people who are around other people. People who have meaningful relationships. That's my goal from now on – to have meaningful relationships with parents, friends, girlfriend, wife, my future kids.
Was there a specific moment, maybe early on in life, where your romantic idealism was crushed in a way that left you deeply wounded?
No, I don't think so. Every romantic relationship I've ever had has only been instrumental in me being the person that I am today. And I genuinely mean it. Because I am so isolated, I actually depend a lot on my romantic relationships to draw myself out. Love is something which gives you a lot. Love teaches you a lot about yourself. So, I don't shy away from that.
Coincidently, Jagga Jasoos is also a film about a father-son relationship. Is there anything from your own relationship with your father Rishi Kapoor that you could bring into the film?
No. My relationship with my father is a lot like a formality. That really has become the base of our relationship and that is the dynamic that we share.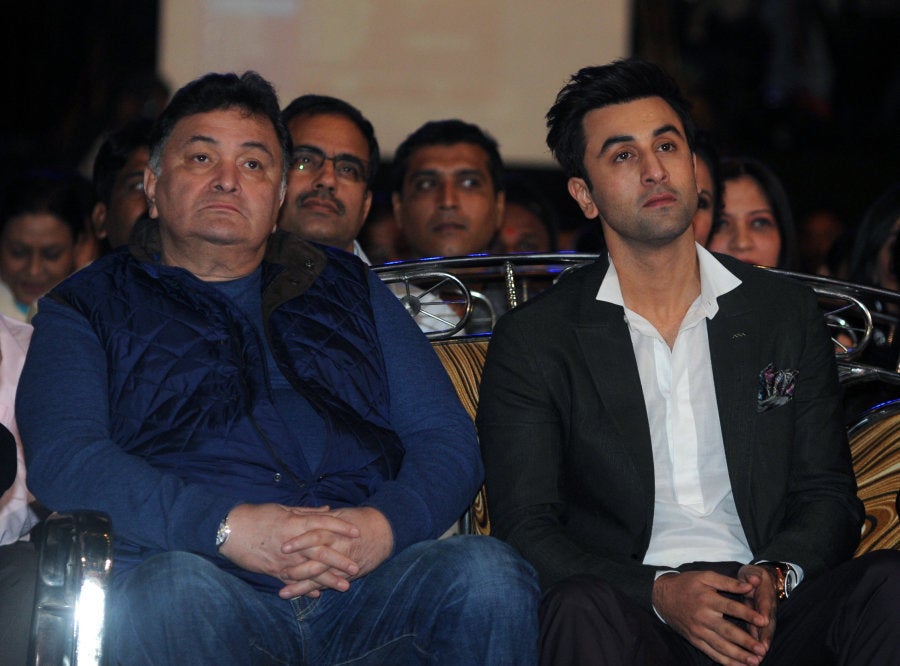 You've mentioned this multiple times in the past. Over the years, nothing has changed?
No. It hasn't changed. There is lot of love, respect and admiration, but we're not friends.
In Jagga Jasoos, it's quite the opposite.
It's about two friends, out of which one is of fatherly age and one is a much younger guy. He is not his biological father, he is his step-father who looks after this orphan boy and then disappears. So, it's more about love between an old man and a younger boy. It's not a typical father-son story. There is lot of love, emotional connect, longing and care between the two.
I could not derive that from my father.
Would you want to correct that when you have your own children?
There are a lot of things that I have imbibed from my father that I think my children should also have. There is a certain value system that he has instilled in me but I believe, when you have children, you have to be with them.
There is a big generation gap between where he came from and where I am going to be. I think the big gap existed in the 70's and 80's kids. But I think when I have children, we will be closer. I would like for them to tell me anything that they feel and give them the freedom of choosing who they want to be. Obviously, I wouldn't want to spoil them but motivate and inspire them to make something of their life.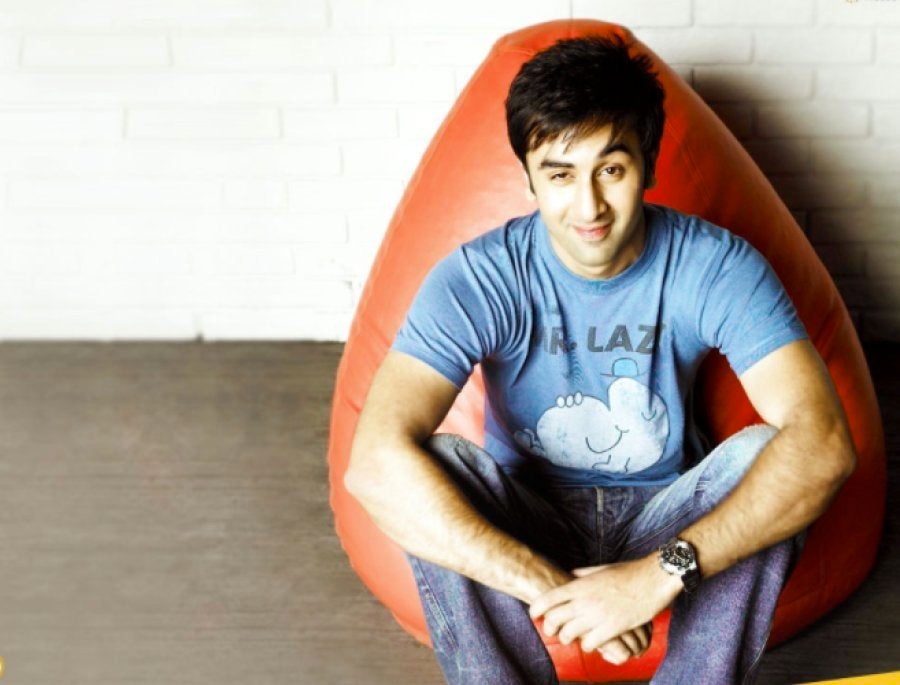 Of all the characters you've played on screen, which one do you think comes the closest to your personality?
I think the closest would be like Sid from Wake Up Sid. That is a person I was at some point in my life. I was a slacker. I was living on my parent's money and I was very happy in that luxury and super comfortable lifestyle till the point ambition and life hit me. I connected with Sid a lot. Apart from Sid, every other character I have played has been an amalgamation of the director's personality and a little bit of mine.
The perception is like you are a lot like Bunny from Yeh Jawani Hai Deewani -- a bit on the self-centred side.
I am not that free. I am not an adventurer. I don't want to travel the world in the way that Bunny wants to. Bunny is also a life of a party. I don't think that's my personality. I'm quite isolated that way. I am the guy who would love to be unnoticed at a party.
Being a movie star, that must be slightly difficult.