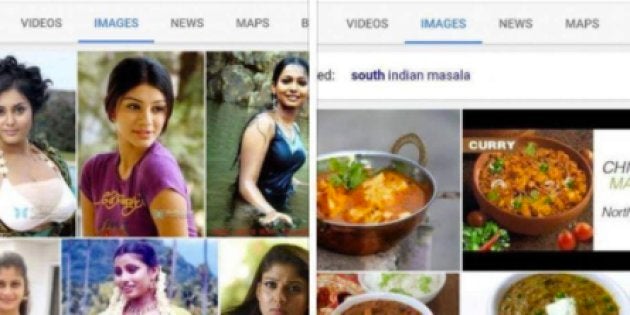 It's a strange and sexist world we live in. While a bunch of men on Quora are discussing Indian actresses in 'skimpy clothes' and how their parents feel about it, Google is throwing up a strange search result, as discovered by a bunch of people on Twitter.
When you type 'North Indian masala' on Google images, you get the obvious results. A picture of butter chicken, chaat masala, and various spices.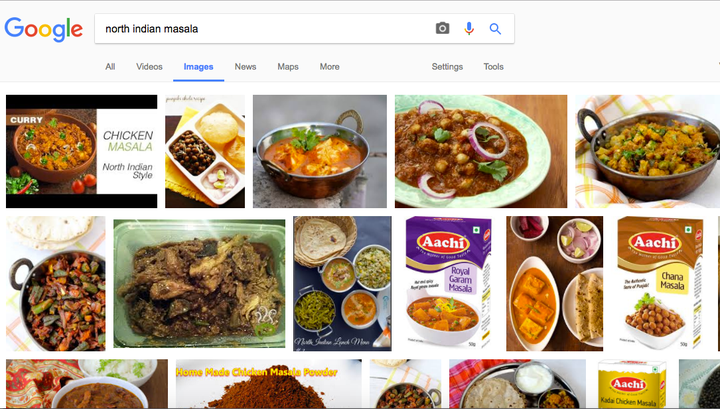 However, that's not what shows when you type 'South Indian masala'. Instead, you get see pictures of South Indian actresses.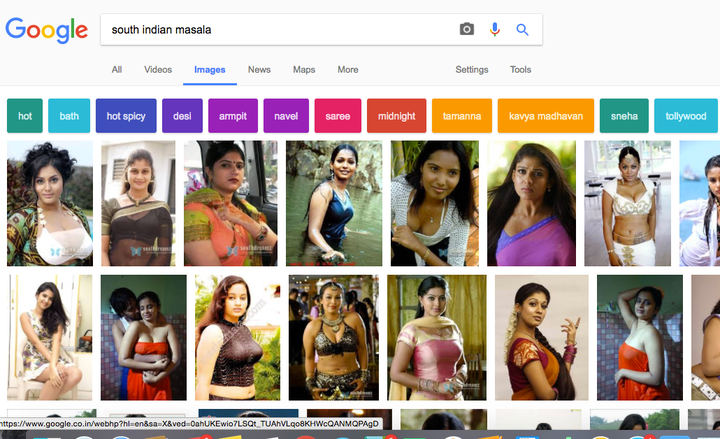 Strange? Well, we will call it sexism on the internet.
To know the North-South divide, google images for 'North Indian masala' and then google images for 'South Indian masala'.

— Numbyaar (@NumbYaar) July 6, 2017
Though a lot of people on social media are blaming Google for it, it's actually not their fault. Of course they are supposed to have a check in process, but the search engine is just a reflection of the cultural stereotypes and sexism that exists in our society.
So why is Google showing this?
Here's a brief explanation. When you type a keyword on Google images, it shows up photos that have meta tags as that particular keyword. Here it means, thousands of people have uploaded images of South Indian actresses with 'masala' as a tag.
Google has just put together these thousands of images, inadvertently making it look like 'South Indian masala' means women. Ugh.
"Search isn't always perfect. Sometimes, the way images are described on the Internet can yield surprising results to specific queries," a spokesperson from Google told HuffPost India.
In a statement, Google said that they are aware that this is not an ideal situation, but they are working to improve their algorithms.
In fact, Google shows up very similar results when you type 'South Indian mirchi'.
'Masala', 'mirchi', 'item' are terms often used to describe women in a sexual context. And a search showing up these results just goes to say that it's becoming normalised. And that is extremely problematic.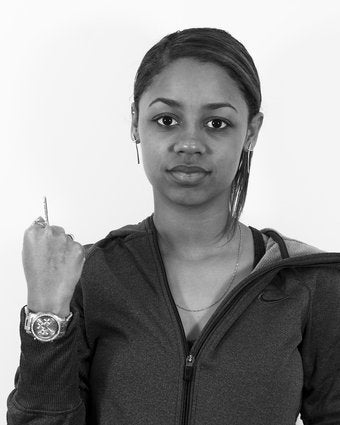 Weapons Women Carry With Them To Fend Off Attackers