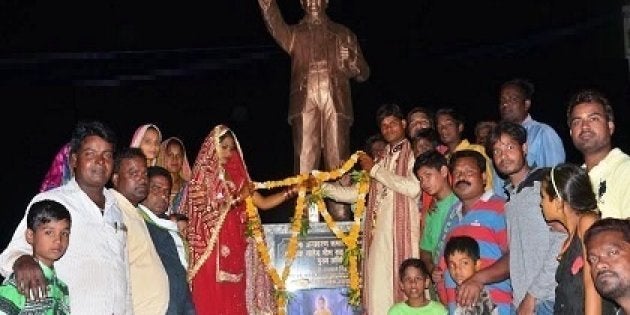 A young Dalit couple who could not afford the usual ceremony and the rituals it involves, took the customary seven 'pheras' in front of a statue of Dr BR Ambedkar, a great Dalit icon. The couple garlanded each other in presence of family members and local residents, as part of their unique wedding in Sehore district adjoining Bhopal in Madhya Pradesh.
The groom Pankaj Jatav, 25, said that neither he was able to afford a ceremony with all the necessary rituals, nor his bride's family had the means. So the couple went to a park in the Ganj locality of Sehore and chose the Ambedkar statue there as a witness to their matrimony.
"We decided that instead of arranging and wasting money, we should marry in front of Babasahebs' statue", said Pankaj. The bride, Vaijyanti, and her family also agreed to the idea.
The groom's family had put the proposal before the community members who agreed and said that as the two families weren't financially strong, the ceremony and rituals could be avoided.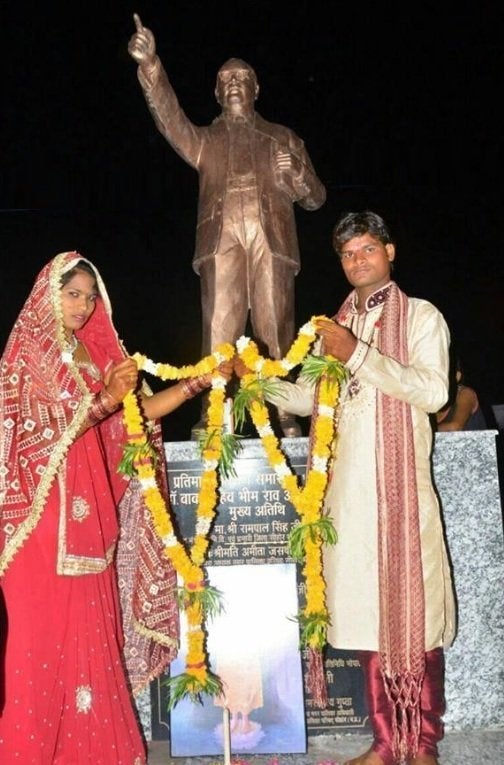 The families managed to have a feast on the occasion. "The community members and local residents came forward to assist in arranging the feast," said his father Suraj Jatav.
Local politicians, including the councillor and leaders of various political parties too congratulated the couple.
"We are happy to exchange vows in front of Baba Saheb's statue," a beaming Pankaj told the media.