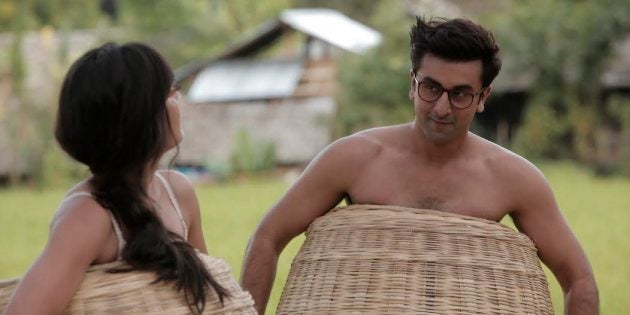 One look at the spectacular new trailer of Anurag Basu's Jagga Jasoos and you can tell that it's a film that defies (and re-defines) the idea of what elements constitute a mainstream Bollywood film.
An eclectic blend of several genres, the film looks like a visually resplendent cocktail of romance, action, adventure, musical with an emotional father-son story weaving the narrative together.
The imagery is something rarely seen on a Bollywood canvas (it has been shot by Ravi Varman, one of the finest cinematographers, who has shot Tamasha, Barfi! and Mani Ratnam's Kaatru Veliyidai). While a Bollywood reference is hard to find, the visuals are instantly reminiscent of Wes Anderson films, a claim that Basu didn't deny when this writer met him at a press event.
The film, it appears, exists entirely in its own universe, with characters having eccentric hairstyles and a vibrant wardrobe and have everyone -- from an ostrich to elephants as an intricate part of their world.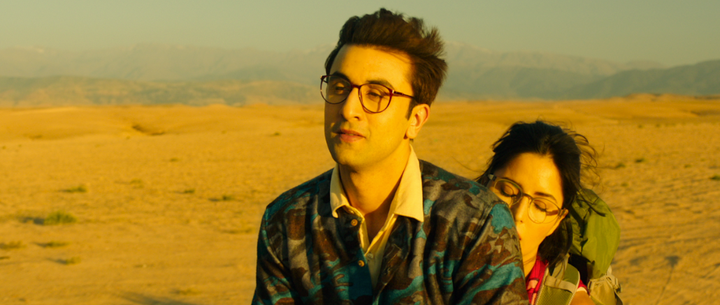 Ranbir Kapoor plays the titular role, a stuttering young man who can converse only through songs. Katrina Kaif, it appears, turns into his accomplice in a bid to bust a mystery (was it a suicide or a murder?) that's caught the imagination of the undefined town this duo occupy.
With Barfi!, Basu introduced us to a new visual style. While the film spawned allegations of plagiarism, Basu has repeatedly said that the controversy around Barfi made him make his 'most un-referenced' film yet in Jagga.
"Wes Anderson movies have inspired me a lot ...so of course the visuals remind you of him. But to be honest, we didn't go on set prepared. A lot of it has come spontaneously," Basu said after the screening of the trailer. "I want to make vibrant films and that's the reason you see so much of colour in my frames," he said.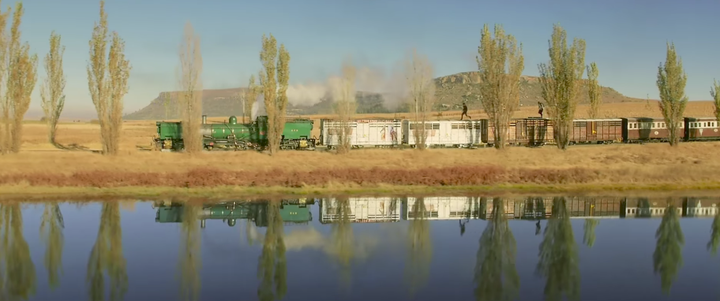 While Ranbir Kapoor said that he isn't entirely sure how the audience will respond to Jagga Jasoos. "I don't know what the outcome will be... there were times when we were really fed up of the process and thought of shelving it but every time the thought came to me, I went back to the original conversation, when Dada (Anurag Basu) had pitched the film to me. That really kept us going. And it has been worth the wait."
Basu also revealed that the stuttering-cum-singing trait was inspired by his friend, music-composer Pritam, who's done the music for the film, set for a July 14 release.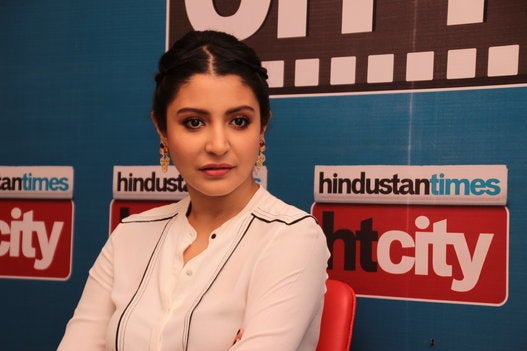 6 Times Anushka Sharma Nailed It While Speaking About Censorship