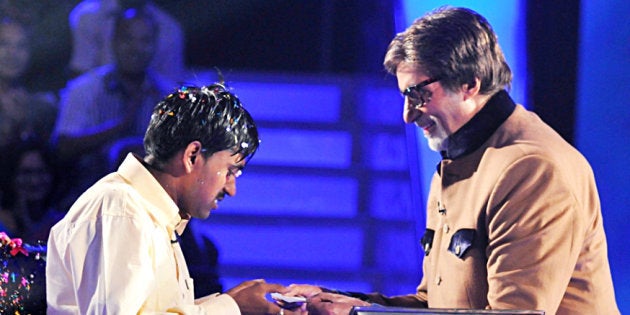 When Kaun Banega Crorepati, based on the British game show 'Who Wants To Be A Millionaire?' debuted on our television screens 17 years ago, it captured everyone's attention. The prime time slot of 9:00 PM gave every aspirational Indian an easy way to make money. All one needed to do was know a bit about sports, like who was the first sportsperson to win a Rajiv Gandhi Khel Ratna Award; a little bit of history, like who directed the first British trading ship to land at Surat; and a little bit of knowledge about things you never thought would help you in life, like who was the first person to be born in the continent of Antarctica. If you had a penchant for random trivia and textbook gyaan, now was the time to put it some use.
And true to their promise, KBC sent home people with bundles of money for correctly answering questions. Amitabh Bachchan's booming baritone and reassuring gaze seemed to guide the contestants to their prize money. While many faltered in their quest, most went home richer than they were when they arrived on the sets of the show.
So, as KBC gears up for its 9th season, here is a look at past winners — where did their prize money take them and what they are up to now.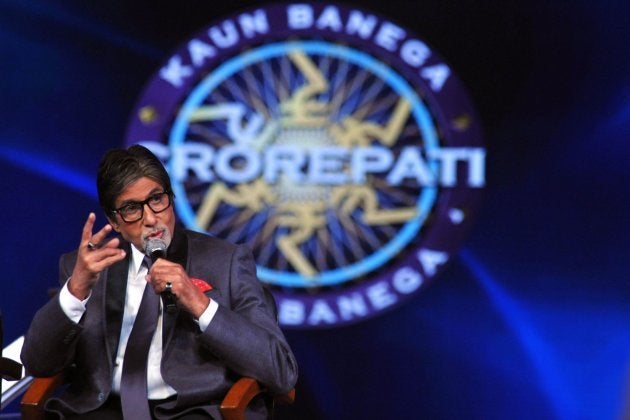 1. Harshvardhan Nawathe, Season 1
Nawathe was the first contestant to win a crore rupees in prize money. As he won, Amitabh Bachchan exclaimed that this is going to change his life. The son of an IAS officer, Nawathe was himself an IAS aspirant when he signed up to participate in KBC. At the age of 27 he became the first person to win such a huge amount on any game show on Indian television. It propelled him to stardom. A report in Hindustan Times mentions him as saying that he lost all the focus with all the fanfare that ensued and could not appear for the civil services exam. Nevertheless, he used the prize money to fund his education at Edinburgh in Scotland, where he completed his MBA. As reported in Dainik Bhaskar, Nawathe now works at Mahindra and Mahindra, where he heads the CSR and Ethics department. He is married and has two kids.
2. Brajesh Dubey, Season 2
It was the popularity of the show that made Brajesh Dubey participate in the second season. Dubey is the son of a national hockey umpire, K.N. Dubey and an electrical engineer by profession. However, it was not fluke or all luck. As mentioned in a report in the Hindu, Dubey spent two months preparing for the show and won the one crore prize money.
3. Rahat Taslim, Season 4
Taslim was the first woman across all the seasons of KBC to win a crore. She ran a stitching centre in Jharkhand when she appeared for season four. Taslim did not opt for the final question which would have enabled her to possibly win 5 crore rupees. She had already used up all the lifelines and did not want to take a risk, a report in Times Of India says. The same report quotes her saying that her mother always thought that Taslim was unlucky. But with the prize money, Taslim believes that she brought lady luck to the entire family. With the winning amount, Taslim invested a large part in her children's education and another amount in a garment showroom in a mall in Giridih. But the greatest win of all for her, a report in Hindustan Times mentions, is that it brought her confidence and self-belief.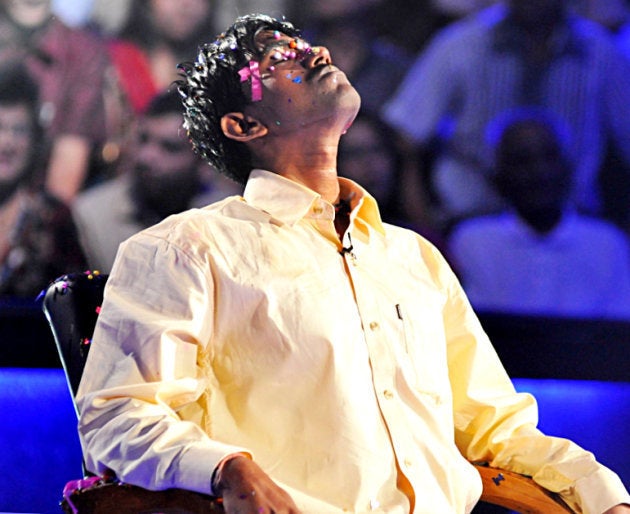 4. Sushil Kumar, Season 5
Perhaps the second-most popular contestant after Harshvardhan Nawathe was Sushil Kumar, the first person to win a whopping 5 crore rupees. When he appeared in the fifth season of the show, Kumar was employed as a computer operator under the Rural Development ministry's job generation scheme, MGNREGA. A 2015 report in Hindustan Times mentions that after he won the prize money, Kumar received 3.5 crore rupees, most of which is gone. The report mentions that he used a large part of it building a house for his family, and then he bought a plot of land in the name of his mother. A recent report in Dainik Bhaskar mentions that Sushil Kumar helped his brothers set up a business. Although life might not have drastically changed for him, Kumar teaches 100 underprivileged kids from and around his village, hoping to give them a better future.
5. Sunmeet Kaur Sawhney, Season 6
The story of KBC's first woman contestant to bag the 5-crore-rupee prize money is nothing short of extraordinary. A couple of years before she sat on the Hot Seat in the show's sixth season, she was diagnosed with a tumor in her uterus. She underwent a major surgery and spent a year recovering. Hard times pushed her into depression. A report in the Times of India mentions that in order to help her through difficult times, a friend began sending her son to Sawhney for tuition. Soon more students began coming. That is when she began watching the show diligently as a way to learn more. One day, she sent the reply to the entry qualifier for the show and was selected, the Hindustan Times reports. After she won the money, Sawhney bought a house and started her own fashion studio with her own label, called Phir Desi Fashion.
6. Manoj Kumar Saini, Season 6
Saini had to try many times before he was even selected as a participant in KBC. His luck truly changed in the sixth season. According to the Indian Express, Saini was forced to leave Kashmir in 1989 because of the militancy there. When he appeared in the show, Saini was an employee of the Indian Railways. After he won a crore rupees, the Jammu resident planned to go back to Kashmir and build his own house there, the Hindustan Times reported.
7. Taj Mohammed Rangrez, Season 7
Although he did not win the jackpot, Rangrez won a crore and quit before answering the final question. A report in India Today mentions that after his victory, the history teacher was fondly called Crorepati Rangrez. Faced with the final question, Rangrez was not sure that he could correctly answer it and chose not to take the gamble. Having won the whopping sum, the teacher began treatment for his partially blind daughter, according to the Hindustan Times. He bought a house, invested some of the money and even funded the weddings of two orphan girls in his village, the same report says.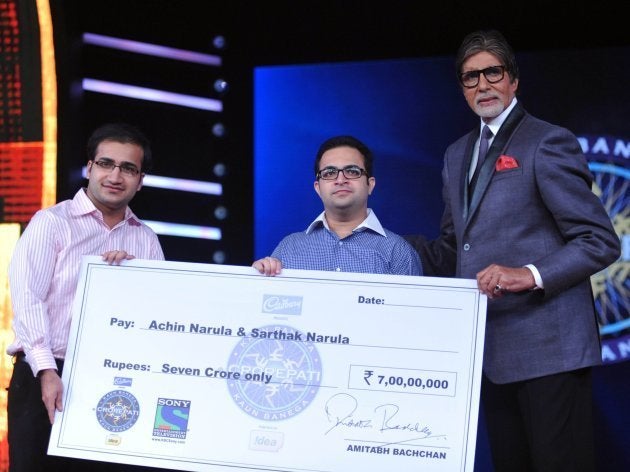 8. Achin and Sarthak Narula, Season 8
Achin Narula had been trying to get on the Hot Seat for 10 years. He had reached Fastest Fingers First four times, but never moved beyond that, until season eight. He teamed up with his younger brother and they both went on to bag an unbelievable amount of 7 crore rupees. A report in the Indian Express mentioned that they did not attribute their win solely to luck, and believed that it had come as a result of a decade's worth of hard work. Their mother was diagnosed with ovarian cancer and that had been one of the primary reasons that drove them to participate in the show. So, along with settling losses incurred in their mattress business, providing their mother with cancer treatment, and buying a house for the family, the brothers have a good idea of how to spend their hard-earned money, a report in the Times Of India mentioned.
9. Ravi Mohan Saini, KBC Junior
Saini was 14 year old when he won the jackpot becoming the first junior crorepati. When he participated in the show, he was a student of Class 10. At age 14, he was already an IAS aspirant, mentioned a report in India Today.