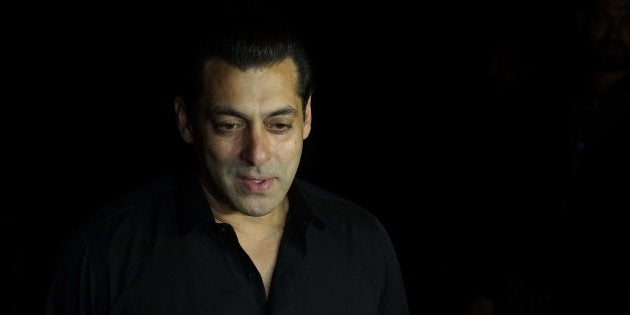 It's no secret that Salman Khan has a rather whimsical equation with the press. Whenever I have seen him at events and press conferences, the actor either appears distracted and zoned out or the opposite: funny, attentive, and in the mood to have a baller time.
On Wednesday evening at Bandra's Taj Lands End, Salman is busy gorging on keema pao, straight from the containers of the buffet spread.
While I worry he'll be his usual inattentive self, Salman, dressed in a black tee and a black denim, takes a smoke break. His film, Tubelight, is days away from release and the pressure is palpable. Khan's eyes look droopy, his gait, tired. He is not only acting in the film but also producing and distributing it.
After waiting for over two hours (that'd come at the cost of standing up a date), Khan sits with me for a chat. Excerpts:
Kabir Khan's Tubelight once again portrays you as a sincere, innocuous, do-gooder who's just too nice to do any wrong -- a trend that started with Bajrangi Bhaijaan and was seen in Prem Ratan Dhan Payo too. What draws you to these characters?
Like you said, the niceness of it. But with Tubelight, my agenda is different -- after the film, I want brothers, who may not have spoken to one another in months and years, to call each other up and forget the differences, if they had any. I want them to be so emotionally overcome that they just let past differences aside and say, "Hey man, let's party." Many times, in our families, we end up cutting ourselves away from our siblings. Sometimes the issues are trivial, sometimes serious. But why let it affect you? I hope Tubelight can achieve that. It touches on those emotions. This film is beautifully shot. It's also styled very well by Lepakshi Ellawadi, who did Sultan and is doing Tiger Zinda Hai.
But Salman, do you actually believe films can end family feuds and change people's lives?
Absolutely. I've seen films that have changed my life. And trust me, if a film can change me, out of all people, a film can change anyone. It is the only medium that has such a huge influence on your psyche. When you sit in that dark room and see a character, you are also internally absorbing its ideas and traits.
When you see nobility being projected by a hero, you are inspired to emulate it. This is one of the reasons why I haven't ever played a negative character. Say if you have a character who earns a living through corrupt means, man, that puts me off. I will never play a dark character. Underdogs impress me. Those who make it against all odds impress me. I want to tell their stories.
But doesn't that limit you as an actor?
Well, I don't know. From the stuff I do, a Dabangg is a character that is sort of, somewhere-in-between. His intentions are good, actions aren't all that good. So you try and balance that off. My next, Tiger Zinda Hai, also veers in the grey area. I am also doing a crazy dance film. So while I do wanna portray characters which are inherently nice, I don't want them to be one-dimensional. It has to have style and swag and some depth.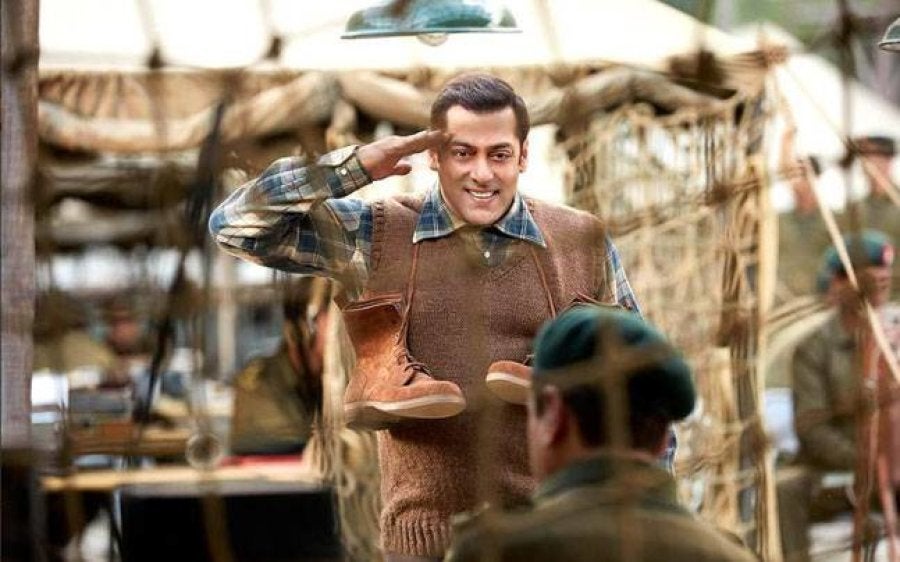 While your popularity in the country is undeniably huge, I believe there is a certain section in the audience who aren't your fans and perhaps, they'll never be. While some don't want to be seen endorsing your brand of cinema, some will find hard to appreciate even a good film only because you are in it. A lot, I think, has to do with the notoriety of your past.
Well, I don't know. I move around and meet all sorts of people but funnily, I have never been told that. Neither have I noticed that. But if you say so, all I can say is that I will probably have to work that much harder to win them over. I know it won't happen overnight but I can only hope that some day they'll warm up to me as an artist.
Do you feel you are unfairly judged by your critics?
I genuinely, honestly don't care. I believe that they've no right to take anybody's hard work down. The fans will decide that, in any case. The box-office will prove it one way or the other. What have you done to earn the right to rip a film apart? On Day 1 of the release, you write some rubbish crap. It destroys films and a lot of hard work that went behind making it. With me, of course, it doesn't make any difference. And I think they know it all too well. My films are critic-proof. I am telling them now: go give my film minus 100 stars, why just zero. My fans will anyway watch my film and that's my reward.
I am telling the critics now: go give my film minus 100 stars, why just zero.My fans will anyway watch my film and that's my reward.
What I want to know is -- what is your analysis? Why do you think they are so insanely crazy about Salman? I cannot even send a negative tweet about you without getting massively trolled by this insane sub-culture of bhai fans.
I don't know. Maybe they think I'm one of them. Maybe they think I am just a regular dude who's chill and approachable and has no airs of being a superstar. And I have remained like that right from the start. I lived in Indore in a boarding school until the age of 16. That really grounded me. I hung around on the streets, went to the farms. There's nothing fancy about my life. I like cycling around the city, I hop into an auto-rickshaw now and then. I don't drive a big car -- I hate big cars. Maybe that, along with the kind of films I do, make them think I'm, I don't know, accessible in a way?
I don't drive a big car -- I hate big cars.
Perhaps. It's hard to decode stardom.
It is. I just think I am a guy who lucked out. Mostly because of the family I was born in. I am immensely fortunate to have the kind of family and friends and the fans I have. Some people come to me and tell me that their children are yet to talk but if they see a Salman Khan song, they jump, react, laugh. They can recall me by my name. Earlier it used to be Prem and Chulbul but now it's Salman.
There are children and youngsters who idolize you and have revered you. They look up to you, want to emulate you, carry your style. But I believe you're obviously a very flawed person to idolize. You've had issues in the past (Khan was accused in a hit-and-run case in 2002). Why do you think they are able to forget and forgive?
Everybody has a past. Does that make you a bad person for life? In my case, there is deliberate malice. When people go after you for something you have not done, it's bad. Next thing you know you are running around courts and people are judging you.
For 20 years. 20 years is a long time, man. It's a lot of years. It takes a toll on you and your family. The financial toll on our family because of the cases has been huge.
For 20 years. 20 years is a long time, man. It's a lot of years. It takes a toll on you and your family. The financial toll on our family because of the cases has been huge.
When I was a nobody I had nothing. (Pauses) When I become somebody, I got the magistrate court. When I become slightly bigger, I got the High Court, then. And now when I am in this position, I have the Supreme Court.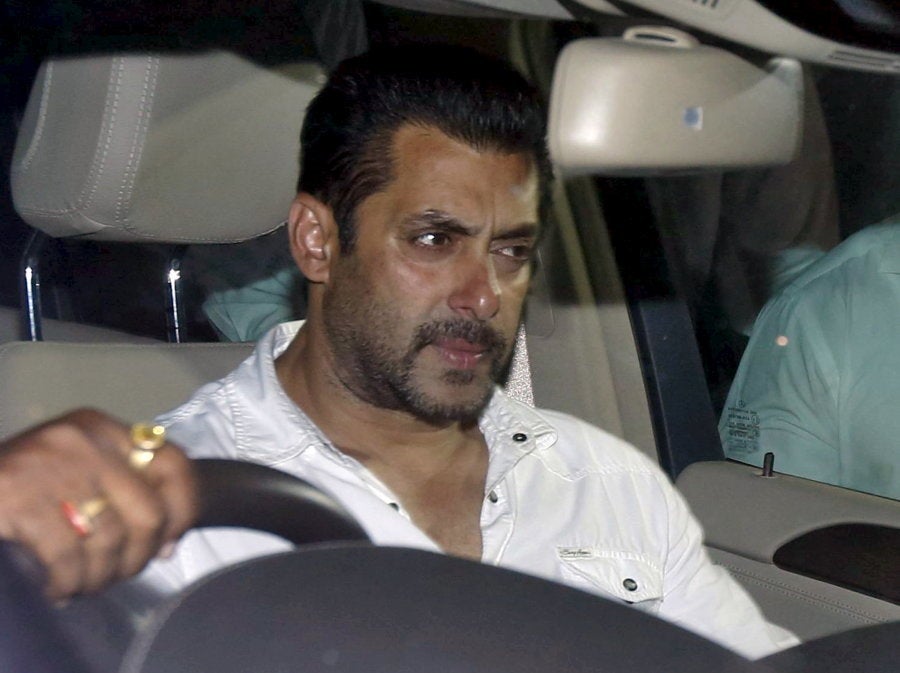 It will leave me. It's God's way of anchoring me down. If these things didn't happen, I would have lost the plot by now. That's how I see it. It's my journey and whatever it takes, I will go through it. Thankfully, I have family and friends who've stood by me and pointed out whatever happened wasn't correct.
How do you deal with these ghosts of the past, Salman?
I don't have any ghosts. These ghosts have been created by people who are running businesses on them. There are so many incidents like mine that happened and nobody ever talks about them. Whenever there's a hit-and-run that happens anywhere, they drag me into it all over again. I mean, what the hell, come on, man. How much will you go on and on...
Whenever there's a hit-and-run that happens anywhere, they drag me into it all over again.
That's because some do think you got away with it quite easily.
...well, the High Court looked into it and they came up with a verdict which says that nothing of that sort ever happened. Ye sab galat hi hai. The courts said it. But what about the 20 years? What about it? Mere tohwogayena? And there's nothing to compensate for that. Nothing at all. And during all this, when I am seen doing a comedy show, or romancing beautiful women, or just laughing, they go like, "Look at this brat. He doesn't care. He is indifferent to what happened." And I am like, dude. It's my bloody job. I have to do it no matter what. I have to do it to sustain myself and pay my lawyers. If I don't do it, where is the money going to come from?
The idea still lingers around that you got away with it because you are a powerful movie star.
Which is not at all true. It's not true. It's all nautanki (mischief). Even now there are 5 out of job people who'll show up on television to debate my case. Some for, some against. It's ridiculous. None of them would have happened if I wasn't a star. None of it.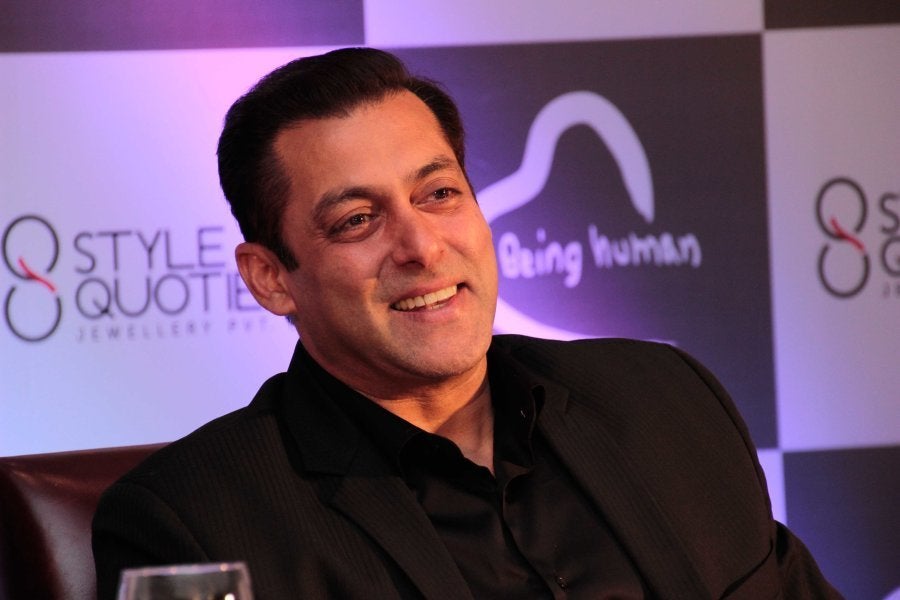 There's an argument that your Being Human charitable trust has been cleverly designed to rehabilitate your image. That, along with your Mr. Good Boy roles, carves a certain perspective that glosses over your moral transgressions.
Do you have any idea of the amount of work we do at Being Human? We do s***loads of work on a daily basis. I haven't even put my name there, man. It's Being Human. I am not even on the Board or any of the trustees. The idea is that years from now, people should forget who even started the foundation. You have no idea, man. Do one thing: Come and live my life for one day.