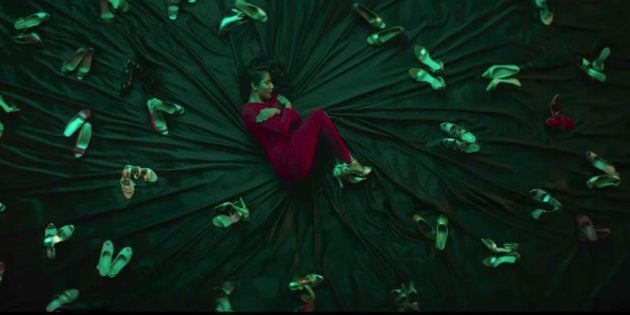 Poor Indian women advertisers. Down the years, they have diligently and unhesitatingly emptied their chest of stereotypes for television commercials. Commercials that selflessly tried to prevent women from turning into dark-skinned mutants who can't make white clothes shine like unicorns or won't bite a man wearing a deodorant. From asking us to not wear make-up to advising us to not breathe in public, these commercials have frequently saved us from feeling the burden of being human as well.
And now a new commercial, instead of telling us how lucky we are to have this armpit brightening cream and that husband-pleasing pressure cooker, is trying to tell us how lucky we are to be women in the first place.
You must be thrilled to know which brand came up with this visceral treatise on gender. It is Bata. Yes that Bata, where some of you were dragged by your parents to get your first black ballerina flats for school. And then the first sneakers or perhaps the first pumps. So this comes with the added comfort of familiarity—like the neighbour's aunt at your cousin's wedding telling you how your ovaries are drying up faster than the mutton korma gravy on your fingers.
"Aren't you glad you were born a woman?" says a voice purring so vehemently that you fear it will jump out of your laptop screens and at the pack of biscuits lying on your bed. Soon after, various women give that look into the camera—which, in the language of modern advertising, translates into 'we is a woke ad, we is cool and have soft music and art gallery lighting'. Now that they have set the tone for 'we are not like all ads' ad, they go on to list the benefits of being a woman.
The first one is the fact that women get to wear make-up. The second is they get to wear heels. Then, of course, the biggest benefits of being a woman follow—that we are allowed to cry in public and can get free entry into clubs. Go ahead if you want to weep in public at this bit of enlightenment.
Now since it's summer and living under the rock can be both cool and comforting, Bata went ahead and did the thing that made Pepsi the most offensive thing in America after its President.

As the policeman screams, possibly terrified to have been stranded alone in what looks like a Ramsay brothers haveli, a woman appears from nowhere waving a bunch of roses at him. And while she does that, the voiceover declares that a woman's strength doesn't lie in her muscles. True. Didn't you always want to hear that your real strength lies in annoying the hell out of people while looking like you have walked off the cover of Vogue?
Now, a part of your brain wants to run askew and ask why a woman can't have strong muscles? Or why strong muscles are a thing every man must have? Or say that it's perfectly alright to cry in public, irrespective of your gender. Or wear make-up irrespective of your gender. Or shop for shoes irrespective of your gender. But life is supposed to be only as practical and fair as six-inch stilettos are to your feet.
So Bata is asking you to put a stop to exactly this unhealthy practice. Of questioning stereotypes. Have you considered how liberating is it to not have to use your brain constantly? And how many wrinkles you're saving yourself from by not rolling your eyes at patriarchal stereotypes?
And finally, the goddess of sore throats declares through the voiceover what shoes actually do for you: they 'don't make you a feminist, a non-feminist, a pessimist, an activist'. They apparently, make you 'what a man can never be'. A samosa? Nope, a woman.
Now come on, follow what you just learnt and stop trying to decipher the sentence above. Instead, spend that time wondering how quickly the soles come off Bata shoes.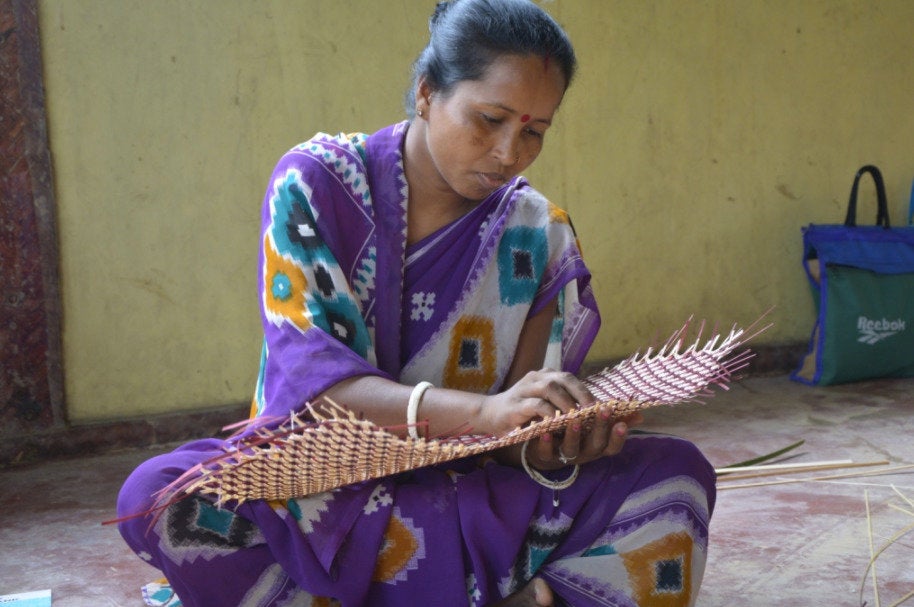 Locally-Grown Bamboo Is Empowering Tripura Women By Turning Them Into Entrepreneurs