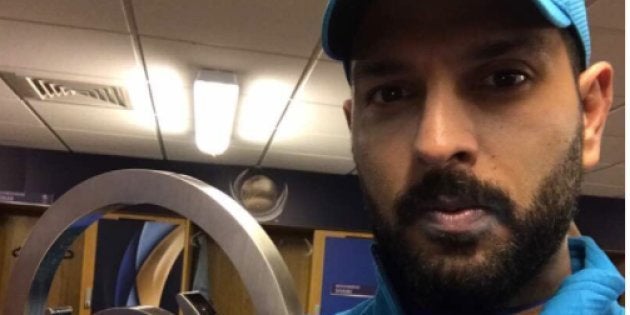 It was a triumphant run and, after a 28-year wait, success smelt sweet. There was little doubt who the hero of the hour was. With 362 runs and 15 wickets in 9 matches, Man-of-the-Tournament Yuvraj Singh had ensured India's victory in the 2011 ICC World Cup.
As fate had ordained, it was also in 2011 that Yuvi was diagnosed with mediastinal seminoma, a germ-cell tumour located between his two lungs. Not only did the all-rounder fight cancer like a champ, he was back on the field against New Zealand for the 2012 World Twenty20 tournament.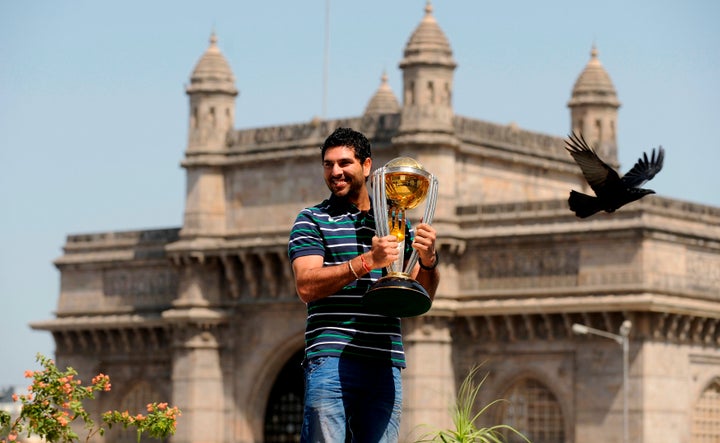 Yuvraj Singh set up a foundation called YouWeCan to spread cancer awareness. The foundation generates awareness on cancer prevention and early detection, and also fights against the stigma and misconceptions attached to the disease. The foundation stresses on the point that they are not looking to cure cancer but to fight it. YouWeCan further educates on the cost to get cancer screening for one person is ₹550 and how donations can help people detect/treat the deadly disease.
Fast forward to Sunday, 4 June 2017, despite all the opposition, burning of Virat Kohli's effigy, media channels boycotting it, the much-awaited India-Pakistan match happened.
Rain played spoilsport and halted the match many times, but India was always in the driver's seat. After putting a solid 319 runs on the scoreboard, the winners ensured that Pakistan was finished 124 runs short by D/L method. In fine fettle, Yuvi played an explosive inning of 53 runs off just 32 balls, with 8 fours and a sixer.
Awarded the Man of the Match, the champ later won everyone's heart with his post on the micro-blogging site, Twitter.
Appropriately, Singh dedicated his innings to cancer survivors on Cancer Survivor Day. He also mourned for the victims of the London terror attack in which 7 lives were lost on the London Bridge and Borough Market.
Expressing solidarity and empathy in his moment of triumph is not new for Yuvi. In 2012, Singh dedicated his Man of the Match award to "Nirbhaya", the 2012 Delhi victim of vicious sexual assault, even as she was battling for her life in hospital.
"I came particularly to dedicate this Man-of-the-Match award to the girl who got gang-raped in Delhi. It's very sad to know what has happened and the whole team is very concerned," Yuvraj said at the post-match press conference.
"I do not what is the state of the girl now. I want to dedicate it to the girl and her parents. I have been reading a lot about this and this has been very disturbing. I am sure the whole of India is rooting for her recovery," Yuvraj had added.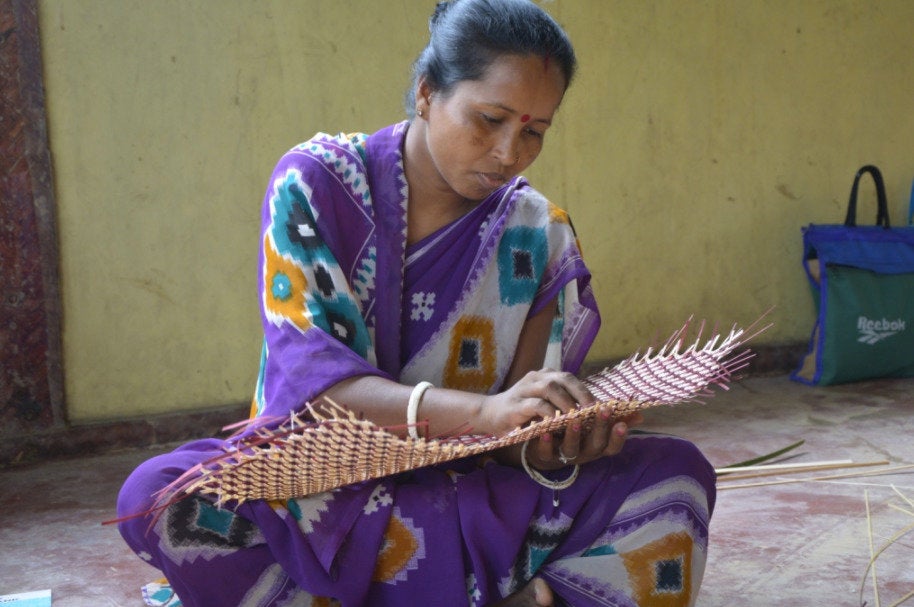 Locally-Grown Bamboo Is Empowering Tripura Women By Turning Them Into Entrepreneurs