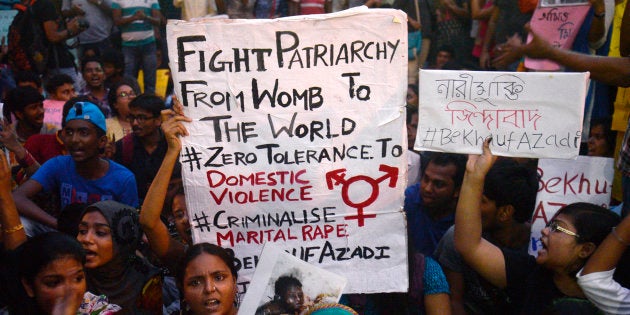 What prevents a woman from leaving an abusive marriage? It's a question that haunts the reader as well as the protagonist of Meena Kandasamy's new novel, When I Hit You.
The answers that the unnamed narrator offers are familiar: shame, stigma, hope of reforming the violent partner and living a 'normal' life one day, even the arrogant will to "prove a point" to society. And yet, the reader's awareness of these reasons doesn't take the edge off the brutalities she chronicles, it doesn't stop the blood from pounding in the ears.
Subtitled "Or, a Portrait of the Writer as a Young Wife", Kandasamy's story is autobiographical, though it is likely to resonate widely, especially among the Indian middle class, which treats the subject as taboo, even as it remains pervasive and persistent. As Kandasamy's narrator reminds us, in India a married woman is set on fire every 90 minutes. Only the tip of that unending archive of victims and survivors gets reported in the media.
The plot is straightforward: a feisty young woman, jilted in love by an older man, succumbs to the charms of a lapsed revolutionary.
The plot is straightforward: a feisty young woman, jilted in love by an older man, succumbs to the charms of a lapsed revolutionary. Initially, her husband-to-be seems impeccable in his demeanour, respectful to her, drunk on a Molotov cocktail of socialism, self-righteousness and misplaced idealism, but not for a moment betraying a whiff of his monstrous nature. They get married, move to Mangalore, settle into a steady rhythm of conjugal life. Except it is structured by a routine of mindless abuse and torture.
Almost like a cardboard villain who embodies the banality of evil, the husband goes around wreaking havoc in the marriage. The wife is called a whore if she dresses up ("he approves of dowdiness"), her access to the outside world (cell phone, social media, email) are strictly regulated by him. She is relegated to the kitchen in spite of her degree in linguistics and aspiration to teach, her ambition to be a writer is mocked as "petit-bourgeois", and the merest squeak of protest elicits physical assault. At their most horrific, the beatings turn into rape and a threat of murder. The sharpness of Kandasamy's prose draws blood, with its searing poetry she plumbs the depths of abjection and pain. Only someone who's suffered through such a harrowing ordeal could own their story with as much conviction and humanity.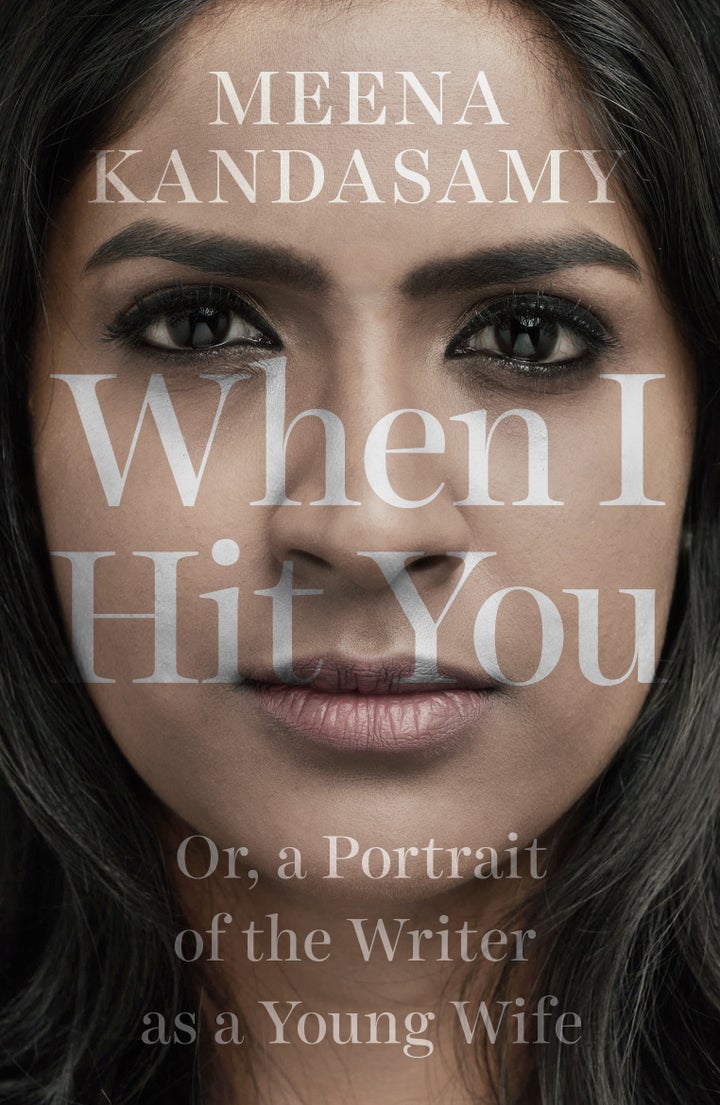 The flip-side of turning a personal testimony into a novel is having to pass the test of fiction — to inhabit a literary universe of plot, style, structure and prose. Kandasamy's command over language is indisputable and her facility with epigrams cutting. "Advice to young woman who are into hero-worship:" begins a brief interlude in the text, "the world is full of women in love with the men who you are in love with.... Learn to live with that." In spite of her singularly humourless subject, Kandasamy is able to line her sentences with biting irony — she turns her tone of scathing self-criticism into one of inescapable melancholy.
Although a page-turner, When I Hit You does occasionally give in to a tendency to digress. It could be the intellectual history of communism or the amorality of Louis Althusser murdering his wife or a potted history of women's hair in the colonial era — these meanderings befall the reader with the unpredictability of the violence that visits the protagonist. And it does take a while to steady the readerly compass back to the thread of the plot when we are eventually returned to it. For all its experiments with language and form, the novel would have been richer had it shed at least a quarter of its size in the process of editing.
Although a page-turner, When I Hit You does occasionally give in to a tendency to digress.
The other area of discomfort, more from a human rather than literary perspective, is the absence of much depth to the parents of the narrator. For a story that begins with a muted rage against the mother, whose way of dealing with her daughter's short-lived marriage (about four months) is at best clumsy and at worst, solipsistic, we don't get more than a vague outline of her character. We don't hear much about the father either, who reminded me of Mr Bennet in Pride and Prejudice — hopelessly impotent against the harsh realities of the world.
In the end, it's the narrator's inner life that leaves the deepest impression. Her confusions, dilemmas, depression and epiphanies keep the reader's interest alive and arouses empathy.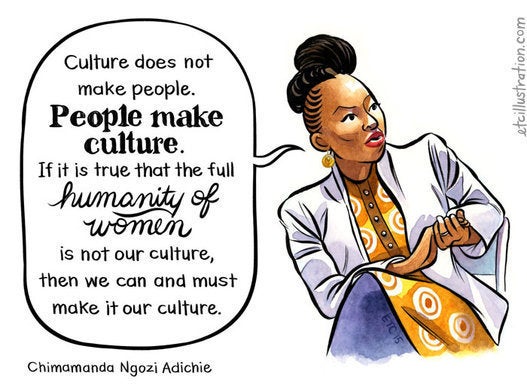 10 women on why feminism still matters