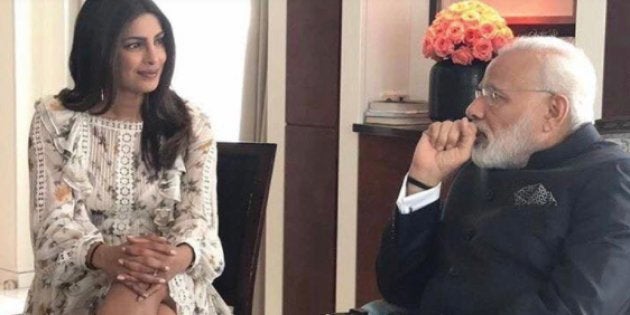 Prime Minister Narendra Modi was in Berlin earlier today, trying to boost Germany's economic ties with India. Incidentally, Priyanka Chopra was there too, promoting her Hollywood debut Baywatch.
They met. And the actress posted photos of their meeting on her social media accounts.
Naturally, the comments started flowing.
You would think the big fan club of Modi and Chopra would frame this picture and hang it up on their walls, but things are slightly different when it comes to social media.
A huge army of people are attacking Chopra and calling her names. Why? Because apparently she wasn't dressed appropriately while meeting the PM.
A bunch of people have gone on Chopra's Facebook and Instagram page, and commented saying she shouldn't be "showing her legs" because that's just not Indian or sanskari enough.




Sitting cross-legged? Oho. Such a shameful thing to do!



One of the comments said it was a matter of "common sense" which Priyanka apparently lacks because she did not cover her legs. Can someone tell these trolls what sense really means?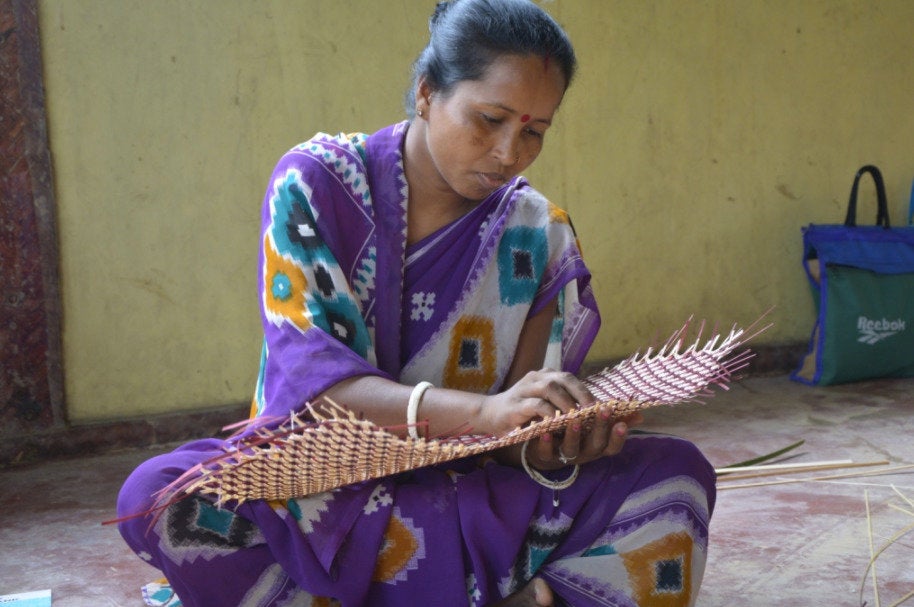 Locally-Grown Bamboo Is Empowering Tripura Women By Turning Them Into Entrepreneurs