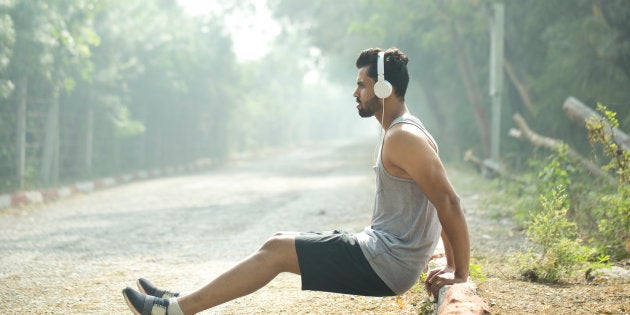 Reading is to the mind what exercise is to the body.
Look around you, and you will realise that you know at least one a self-proclaimed fitness freak: someone who loves exercise, eats right, and does everything to maintain his/her physique. As much as we would like to believe that this awesome being has a similar routine as ours, the truth is far from it. People who are into fitness live in their own world, where discipline, restraint and patience rule their life. While we may indulge in an extra-cheese pizza every now and then (because pizza is bae), these super-human beings know how to say "no" to things that may harm their body in the long run. So if you have ever wondered how these fitness freaks live their life, here's a sneak peek:
1. They wake up early, very early, just to hit the gym or running track.
2. They never skip breakfast. In fact, their breakfast is so grand, it's fit for kings!
3. Lifts and escalators are words you will never find in their dictionary. They always take the stairs.
4. If they can, they will walk to a place rather than drive there.
5. They eat healthy and avoid junk food (except on their cheat days, of course). Clear soups, boiled veggies, lentils, grilled chicken and protein shakes become a part of their daily diet.
6. They are always ready to offer their friends free fitness advice, if asked.
7. They are the first ones to leave a party because they know the importance of a good night's sleep.
8. For them, music is life--in fact, they have specially curated playlists for various workouts!
9. They even work out on the days they don't feel like working out. (True story)
10. They keep a close watch on how much they are working out, and love to track their every move.
If you too are a fitness freak then you ought to gift yourself the Fastrack Reflex fitness band. It's a fitness band with the features of a smartwatch. Compatible with both iOS and Android, the band has Steps, Distance and Calorie Tracker, Sleep Tracker, Call & SMS Alerts, OLED Display, 10 Days Power Reserve, Vibration Alarm, Sedentary Reminder and is IPX6 Water Resistant. So move on and get one for yourself!