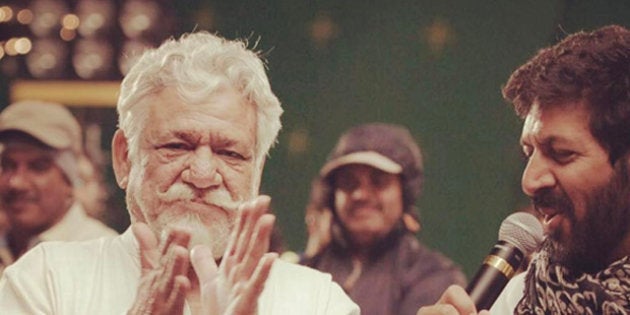 Salman Khan's Tubelight, which has him teaming up with Kabir Khan yet again (they've done Ek Tha Tiger and Bajrangi Bhaijaan together), premiered online about an hour ago.
The trailer boasts of some stunning vistas and a rousing background score and a very strong hook to draw the audience -- a differently-abled man on a quest to find his army-man brother, who's missing and believed to be dead.
It's a terrific hook and Kabir Khan possesses the directorial prowess to see the story through with just the right blend of humor and emotions.
However, that's not the best part of the trailer.
That comes when one hears the voiceover of the late actor (before catching a fleeting glimpse), Om Puri, who's perhaps the narrator of the film. The actor passed away on January 6 this year, after a sudden heart attack.
Listening to his voice, it'll take you a minute to realize that the veteran actor is no longer around us. But the baritone is just the same, momentarily making you believe that he never left us.
Puri and Khan had a great working relationship. He also played a part in Bajrangi Bhaijaan.
At the trailer launch of the film earlier today, Salman Khan said, "Whenever I see the Tubelighttrailer and see Om Puriji, it kills me. One moment he was there and the second moment he was gone."