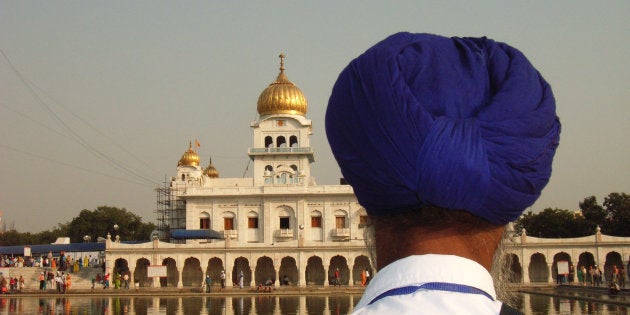 In the wake of the Manchester terrorist attack, a couple of things are more clear than ever. There will always be people spewing hate, inciting violence and harming people but there will also be an equal number of people who will do everything to keep the world together and make it a better place. We don't have to look further than the Sikh community for this simple but humbling lesson.
As help and support pour in for the concertgoers who went to attended the Ariana Grande show only to be caught in a terrorist nightmare, the Sikh community has once again opened its arms to the affected. Here are some examples of how the Sikh community helped people in a time of crisis:
1. Twitter user Harpreet Makkar tweeted that gurudwaras in Manchester are providing food and shelter to anyone who might be in need:
Another user Harjinder S. Kukreja tweeted about a Sikh cab driver who was giving free rides:
2. When they bought water for double the price and distributed it in Latur during the Maharashtra drought in 2016
Volunteers of the Khalsa Aid organisation coordinated with the Maharashtra Tank Lorry Owners' Association to distribute water in the affected areas. According to a report in the Indian Express, the organisation bought water for more than double the price and distributed about 200 litres of water each to the families in Latur.
3. When a Sikh charity set up thousands of bakeries to feed refugees from Syria and Iraq
Langar Aid has set up thousands of bakeries since the beginning of 2015 to provide free bread and water to people fleeing from northern Iraq. They also set up a bakery 10 km from the Syrian border as ISIS was destroying the food going in for the Yazidi refugees.
4. When Sikh volunteers fed stranded Mumbaikars during the 2015 flood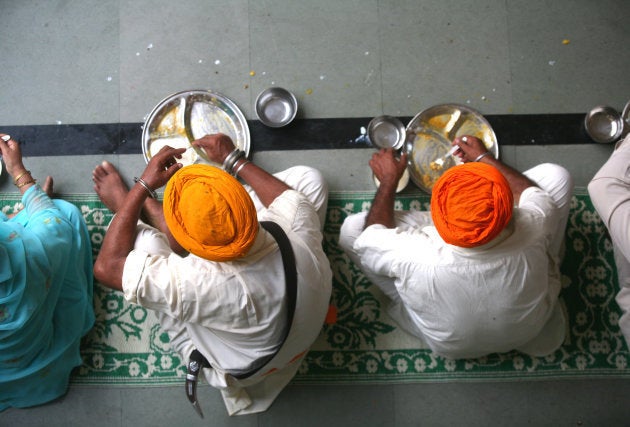 5. When the good Sikh samaritan opened his turban to help a bleeding child in New Zealand
This story went viral when it broke. A child was involved in an accident in Auckland, that left him bleeding on the road. Harman Singh, who saw the child rushed to him and opened his turban — something that is prohibited in the Sikh religion in spaces that are not private and helped to slow down the child's bleeding.
6. When gurudwaras in Paris opened their doors for people after the 2015 terror attack
Paris came under a series of coordinated terror attacks on 13 November 2015 when it saw suicide bombings and mass shootings. The Sikh community provided shelter, free cab rides, and food to Parisians. They also organised blood donation camps and gurudwaras left their doors open for anyone who was in need of shelter.
7. When members of the Sikh community fed people stuck in ATM queues after the 2016 currency ban
In Mangalore, a Sikh man distributed free food to travellers with the help of volunteers at the city railway station. When he saw the inconvenience travellers were going through during the currency crunch, Balvinder Singh Virdi asked for help from his community members. Around 20 people showed up and they started distributing free food at the city railway station. Apparently 2,000 people were served on Sunday. In Punjab members of the community were helping people with free food and tea.