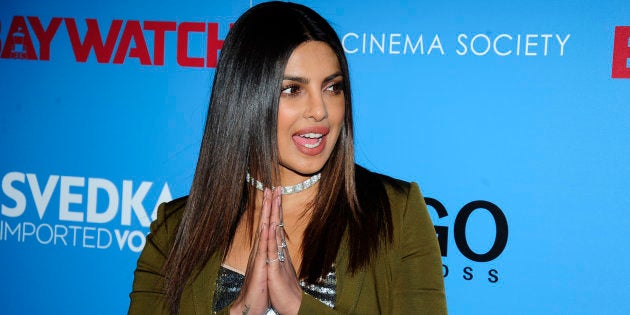 Priyanka Chopra's Hollywood debut, the Zac Efron-Dwayne Johnson-starrer Baywatch, is opening in Indian theaters on June 2, but reviews from Hollywood publications have already started pouring in.
The film currently holds a 14 percent rotten rating on review aggregator Rotten Tomatoes with its consensus reading, "Baywatch takes its source material's jiggle factor to R-rated levels, but lacks the original's campy charm -- and leaves its charming stars flailing in the shallows."
The 14 percent could slide up or down, depending on how other critics react, once they've published their review. Considering it's abysmal rating, it's bound to go further down.
However, there's a silver lining to be found in the beach drama. Most critics have praised Chopra's performance as the baddie Victoria Leads.
Matt Goldberg of Collider wrote, "I've never seen Priyanka's TV series Quantico, but she owns the film every second she's on screen. Victoria isn't a particularly memorable villain on the page, but Chopra is commanding, and when she gets called an aspiring Bond villain, it made me want her to be the villain in the next Bond movie. If there's one good thing that can come from the wreckage of this movie, it's for Chopra's career in Hollywood films to take off."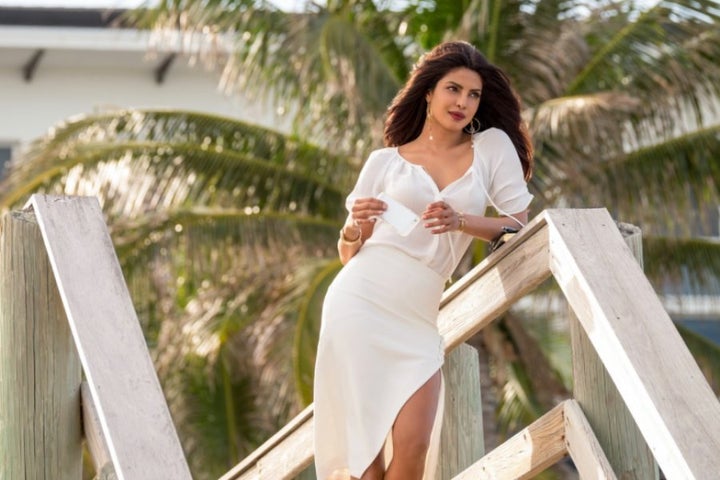 The Independent's Jack Shepherd said, "Having attempted to replicate what Jump Street did right, the writers of Baywatch seemingly understand very little about what made Lord and Miller's films genuinely hilarious, going for crass jokes containing very little intelligence."
About Chopra's performance, he wrote, "Despite being incredibly talented, Chopra is clinically underused, the script offering her nothing to work with."
He wrote, "And if the talented Chopra also has comic chops, they remain untapped here; she's playing a character who describes herself as aspiring to being a 007 villain, but the actress finds no fun in Victoria's wickedness." He called the film, 'dead on arrival.'
"Even Bollywood star Priyanka Chopra, the underused villain of the piece, looks like she was contractually obliged to show as much flesh as permissible," he wrote.
Forbes magazine praised Chopra's performance but said that she "remains in the background."
"Chopra has fun as the baddie, but she stays in the background until the end of the movie and really only gets one big scene at the end of the picture. The showdown is the best moment in the film, one which cleverly plays on gender-specific action movie tropes while showing its female villain no gender-based charity," wrote critic Scott Mendelson.