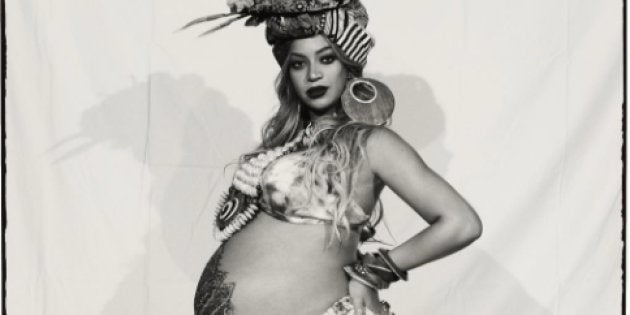 To celebrate the twins and her last trimester, Queen Bey threw just about the best party in town. The 'Carter Push Party', themed on West African influences, saw some of her closest friends and celebs celebrating with her.
Beyoncé was joined by former Destiny Child's members Kelly Rowland and Michelle Williams. It was also attended by Serena Williams, who is expecting as well, and Beyoncé's mother Tina Knowles. The expecting mother hosted the party with her husband Jay-Z in a private residence in Beverly Hills.
But the highlight of the party, if you ask us, was Queen Bey's baby bump that was covered with a beautiful henna pattern. The 35-year-old singer was wearing a bralette and a skirt, with henna adorning her bump.
She shared a couple of photos on her Instagram and they look just AMAHZING!
As mentioned in Hollywood Life, there was a henna artist walking around in the party. The henna on her bump is an African custom, the Cosmopolitan pointed out, which followed by some African mothers and brides.
Tina Knowles, Beyoncé's mother, also put up a couple of posts on the baby shower: