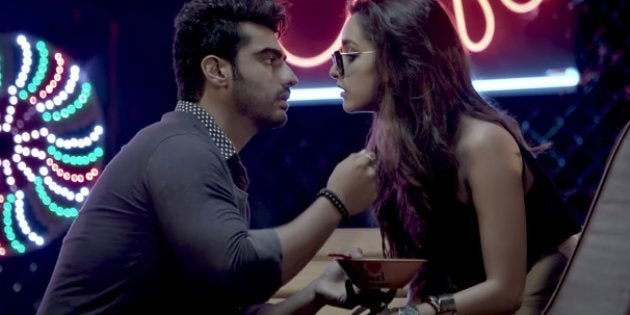 If you belong to that half of humanity which believed that Half-Girlfriend is the love story of a human and a pizza, why haven't you showed up on my Tinder yet? you'll not be disappointed at all.
Extremely mindful of the peculiar tastes of its audience, the makers of Half-Girlfriend kept its story thinner than the thinnest wheat crust the world has witnessed. And its characters not only mirror the emotional trajectory of a broccoli as it makes its way from a pizza to a dustbin, they are also as conflicted and broken as diced mushrooms.
This story is about Riya Somani, a Godzilla fan-girl like me who walks into the rain slowly, resolutely, with half-closed eyes, while everyone watches from the safety of cars and buildings. And when she is not playing basketball, she is walking around "St Steven's" (!) College looking like she's just discovered one needed an Aadhaar Card to eat Maggi in India.
Enter hero Madhav Jha, who has come to this Lokhandwala ki St Stephen's from Bihar. He wants to save Bihar. But his English is not great and the professors at the college can't tell Hindi from mosquito language, so he is in trouble. He steps out near the basketball court for a sports trial -- he wants to get in through the sports quota -- and spots something absolutely life-changing. A sports bra.
And as his mother chants words straight out of an insurance commercial -- 'dimaag se nahi, dil se socho' -- the camera pans from the close-up of the straps of a sport bra to a close-up of floral shorts. Madhav's 'dil' has spoken. And he starts saving Bihar right away -- by staying away from it. Yes, you're allowed to shed a tear for Delhi.
Soon after Riya and Madhav develop the chemistry of a chalkboard and an iPhone, Madhav's well-meaning friends suggest that the only way to know if the girl is interested in him is to make her have sex with him. So when Riya says she has a headache, Madhav lures her into his hostel room. He climbs into the bed with her and tries to kiss her. Riya stops him and says, she wants to take it slow. Madhav gets really angry. He now has Riya in an iron grip and screams at her, demanding to know why he must be denied his right to tharki-hood by any such thing as rational thinking or individual choice.
On not getting any answer to his liking, he literally tosses Riya at a desk. Riya leaves crying as the entire boys' hostel cheers, hoots and fist pumps. At a later point, of course, Riya tells Madhav that she was upset because Madhav reminded her momentarily of her father who beat her mother up. Not because he came this close to committing sexual assault. Poor thing, gaon ka gabru hardly knows what consonants are, how will he understand 'consent', no? And this useless angrezi mumbo-jumbo! There's rain, there's (more) beard, there's a sad song, and combed male hair -- irrefutable proof that a man is heartbroken. Let's forget what these naaginists feminists have been saying, please. All's forgiven.
Riya gets married to someone else and leaves as Madhav grows a scowl and graduates. Turns out, Riya is so jobless that she could jump on you any time shouting, 'Kya aapki toothpaste mein namak hai?". So no surprises that she turns up in Patna, and runs into Madhav again. Yes, go ahead, feel very proud of your Tinder success rate already.
Thus the film trudges on.
Now the problem with Arjun Kapoor's simpleton is that he has the emotional reach of a sad-face emoji. Apart from the fact that he constantly speaks to the girl with the earnestness of a credit-card telemarketer, his dialogues are mostly a wreck. Shraddha Kapoor's script on the other hand, I suspect, was replaced with a wardrobe. So she isn't required to do much.
The film's biggest problem is it claims to be a love story but it doesn't have a conscience. It has seven Arijit Singh songs in its place.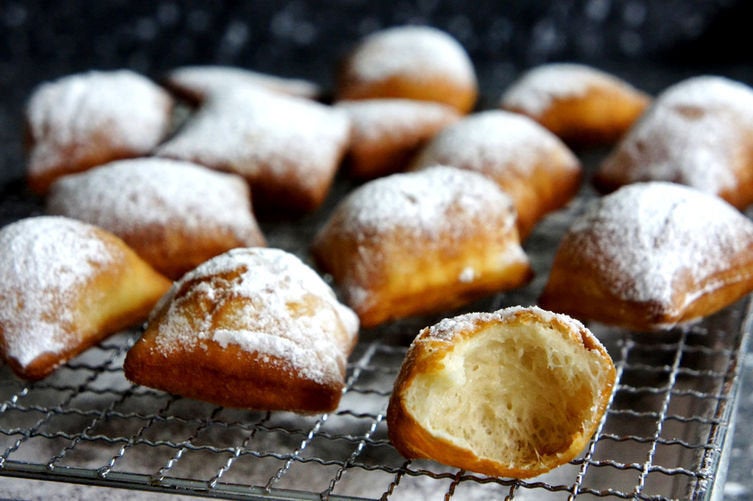 17 Fatty Foods To Eat On Fat Tuesday