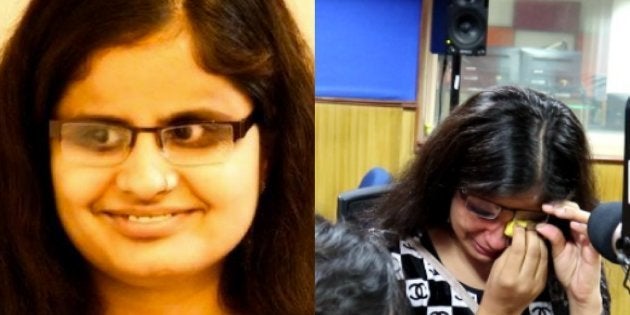 Humanity is pretty much alive and kicking ass courtesy to some radio channels and radio jockeys. Just a week ago, Debendra Kapri, a 24-year-old taxi driver working in Delhi, made headlines for his exemplary honesty.
Kapri found a bag in the backseat of his car that his passenger had left behind. So what did he do? He went to the domestic airport police station and deposited the bag that had items worth ₹8 lakh with the police.
Fast forward to this week, show host at popular radio channel Radio City, Sucharita Tyagi shared this heartwarming story on micro-blogging site Twitter.
Story time you guys

I've been an RJ for 10 years, and today is the FIRST time I truly experienced the power this medium has, what it can do.

— Sucharita Tyagi (@Su4ita) May 16, 2017
Radio City had recently run a Bollywood contest (identify a song, or some actor, among other things). Like always, they had a winner, but this time, they were in for a surprise.
When we run contests, we try and pick up as many calls as we can, yet many go unanswered, so for one to get through On Air, is a big deal.

— Sucharita Tyagi (@Su4ita) May 16, 2017
One winner happened to be visually-impaired Nikita Shukla, a third-year law student in Mumbai.
One such lucky contest winner was Nikita Shukla, a third year law student at GLC, currently living at a hostel in South Mumbai

This is her. pic.twitter.com/rxzRoQMl9b

— Sucharita Tyagi (@Su4ita) May 16, 2017
Nikita went to the Radio City office to claim her prize and like many others do, requested to meet the RJs.
When Nikita came to claim her prize at @radiocityindia, she requested to meet RJs (as listeners sometimes do)

So I met her a few weeks ago.

— Sucharita Tyagi (@Su4ita) May 16, 2017
According to Tyagi's tweets, Nikita's parents who were not very happy about their child being visually impaired had others plans in their mind. They wanted to get her married after her high school. Nikita who was determined to study further didn't succumb to the parental pressure was asked to leave the house.
Nikita who was shattered bought herself a ticket to Mathura but her friends convinced her to stay back.
With the help of her friends, professors, and a few small scholarships, Nikita is currently residing at a hostel and is pursuing to be a lawyer.
Tyagi, in her tweets, goes on to tell how Nikita hasn't been able to afford the luxury of something as essential as having three meals a day.
Tyagi also stressed the point on how Nikita didn't visit the radio channel to tell her story and just came to claim her prize but in the process went on the record to tell her story after being insisted to.
Tyagi who hosts the show Mumbai Masala reached out to her listeners and narrated Nikita's story after which she received tons of messages, calls, and cheques!
"The Ketto page was started BY Ketto after they saw my tweets too, and this would be the best way to help her, Tyagi told HuffPost India.
Titled "Help Nikita Shukla become a Lawyer", the goal of the campaign is to collect ₹5,00,000 in 14 days.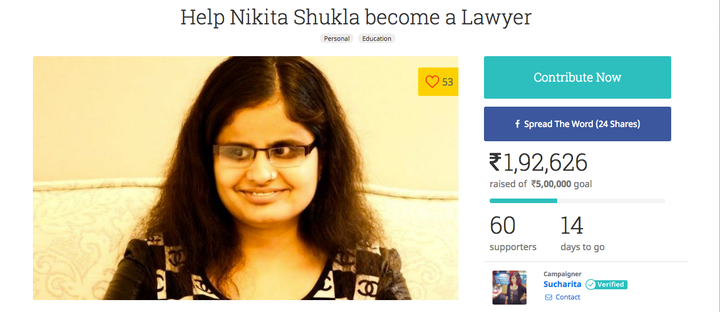 Support has poured in large numbers and none of the donators have asked for a proof. Many opened their purses and wallets to help Nikita become a lawyer.
Tyagi with the help of her medium and her listeners has raised enough money for Nikita's tuition, hostel, and canteen fees.
And after learning about the love and support Nikita has received in the past few days, she couldn't help and broke down!
You can follow RJ Sucharita Tyagi for other details related to this campaign.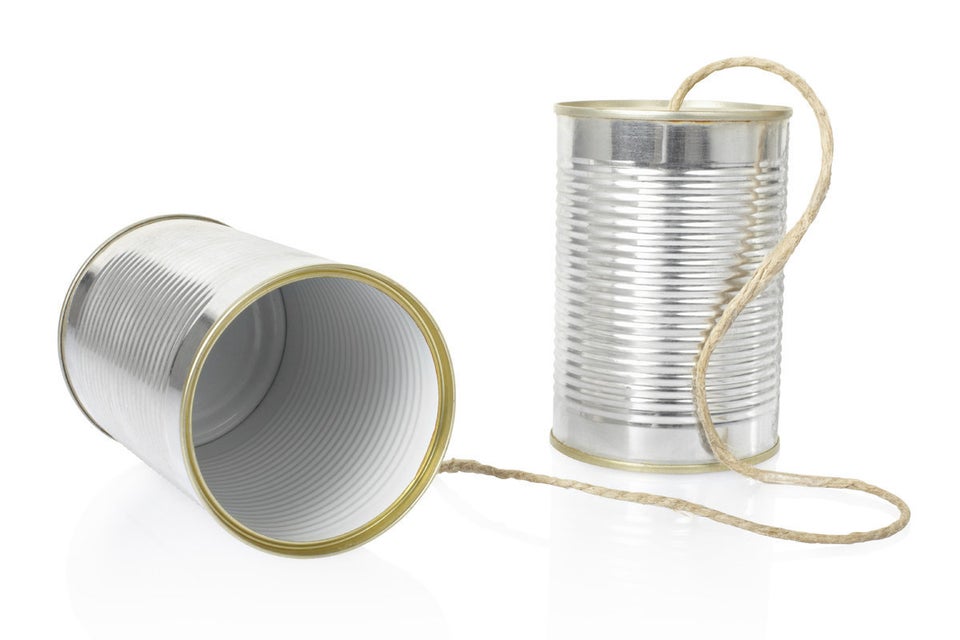 Evolution Of The Mobile Phone In Pictures