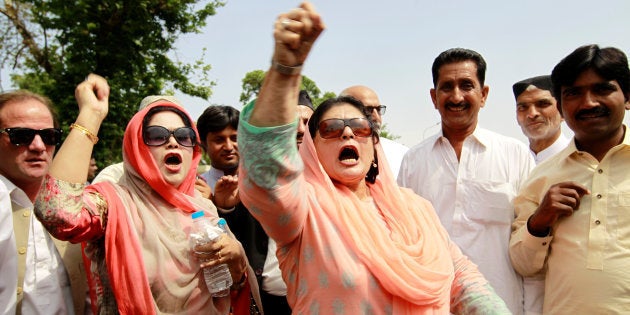 For its 400-odd pages, their edges pigmented with a grisly red, Pakistani writer Sabyn Javeri's debut novel Nobody Killed Her moves at a surprising pace. Once you get past the second-person narrative voice — and it doesn't take too long for that to happen — the plot of this political thriller hurtles along breathlessly. The contours of the story may be familiar to many readers in the subcontinent but that too doesn't matter after a while.
For anyone with a smattering of history, the real identity of the central character of Javeri's story, whom the pronoun in the title refers to, doesn't take much to guess. The model for this powerful politician at the heart of the novel is the late Benazir Bhutto — though neither her name nor the nation that elects her to power is named in the text. As we talk about the making of the book with Javeri on her visit to Delhi, the reason behind such caution becomes apparent.
"I had a fairytale deal from a multinational publisher that made me rich overnight," she says with a laugh. But the novel didn't pass muster with the legal team and had to be offered to other publishers after it had been acquired and subsequently rejected by its initial editor — "with profound apologies" Javeri adds.
The book's release in Pakistan, where Javeri teaches at a liberal arts university in Karachi, caused a bit of a stir, though no political leader has so far taken umbrage. "Some in the audience at the Karachi Literature Festival, where it was launched, were comfortable about the themes," Javeri says, "especially the women." (Anita Sivakumaran, a friend of Javeri's, also recently published a novel, The Queen, a thinly disguised account of the life of another woman politician — the late J Jayalalithaa. Although still in its early days, the book remains unscathed by Amma's virulent supporters, fingers crossed.)
There's much in Javeri's ostensible work of fiction that could raise the hackles of avowed liberals, as well as the conservatives.
Told in the voice of Nazo (though, by the end, the fiction of the "narrator" turns darkly unreliable), Javeri's novel recounts the rise and fall of a woman politician from a powerful family. Both these women's fathers had been executed by the General, whose shadow casts a pall of despair, corruption and instability on the polity, until he's executed by a cleverly planted explosive in a case of his favourite mangoes on a flight he is in.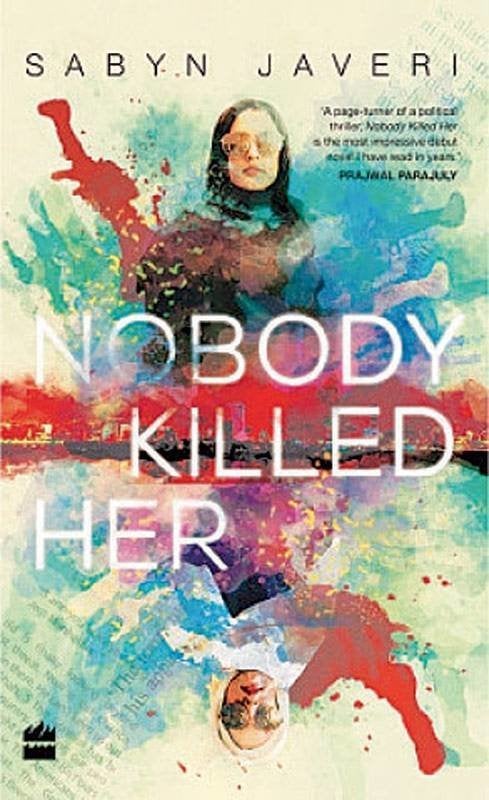 Sensing a groundswell of support back home, "Rani Shah" decides to take on the mantle of her father and return from exile in New York to free her people from the oppressive regime. What ensues is a gripping political drama, with all the predictable obstacles set in her path.
A philanderer husband called Balgodi, known as the "Commissioner" for the sheer recklessness with which he takes bribes (no prizes for guessing his real-life counterpart), an opposition that wastes no time to mock and ridicule Rani Shah's ambitions as a woman, wife, and a new mother. But the most formidable and constant force in her life remains Nazo, a semi-literate village girl who assumes the role of her PA, which soon seems to cross over into becoming her leader's alter ego. If, by chance, you're familiar with Ingmar Bergman's Persona, you'll get the drift of what happens.
In her quest to steer her leader to the path to political success, Nazo uses every means known to a political strategist – and a few more. From sex to emotional blackmail to coercion to pep talk, she doesn't hesitate to reach into a seemingly endless fount of depravity and amorality to achieve her ends.
While Nazo's wile and inventiveness inspire a perverse awe in the reader, she also comes across as utterly unlikeable. Javeri is not worried about this effect though. Rather, she seems to take a certain delight in creating characters who are not easily endearing, who dwell in the interstices of fair and evil, leaving the reader wavering in their sympathy.
"One of my favourite characters in literature is Humbert Humbert," says Javeri, referring to Lolita's step father who is besotted with her in Vladimir Nabokov's classic about paedophilia. As someone who teaches authors like Saadat Hasan Manto, Ismat Chugtai, Rashid Jahan and Qurratulain Haider, Javeri is well aware of the spell the wicked can cast on readers. Introducing such a complex character, who, at best, inspires an ambivalent sense of loyalty in the reader in a political thriller must be especially gleeful.
"We are very critical of our heroes when they are alive," says Javeri. "But we quickly turn them into saints as soon as they are dead." Apart from questioning the legacy of Benazir Bhutto, her book holds up a mirror to Muslim women's sexuality, hunger for power, ambition and guile — focusing on nuances that tend to get lost in a type of flat cardboard portrayal of Muslim women as eternal victims. Only fiction can explore such grey areas with a degree of abandon that is denied to standard issue biographies.
Nobody Killed Her (Rs 499, 436 pages) is published by HarperCollins India.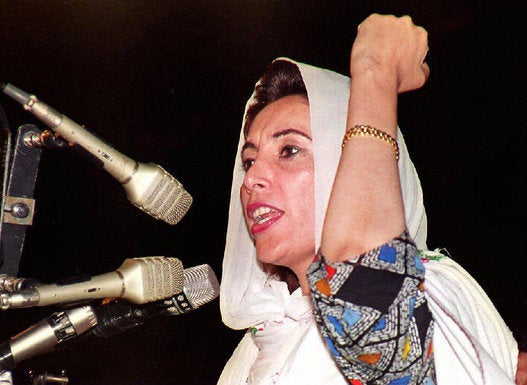 10 Badass Female Muslim Politicians You Need To Know