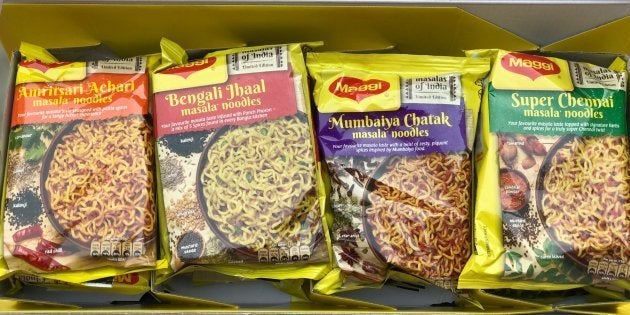 Here's a question that we need to get out of our way before we get to discussing the new limited edition flavours of Maggi. Why would India need sambar-flavoured anything? Not only do you get ready-made sambar mixes, ordering sambar from a local eatery is easier than writing a WhatsApp message (oh come on, don't say you've never agonised whether to use the sad smiley or sad-with-a-tear smiley). So why exactly would the world need sambar-flavoured Maggi? I can think of many uses of it -- there's an unwanted guest at home and you really want him/her to leave without being obviously rude. Or sambar-flavoured instant noodles are the only two foods left in the world -- the other is sabudana pizza.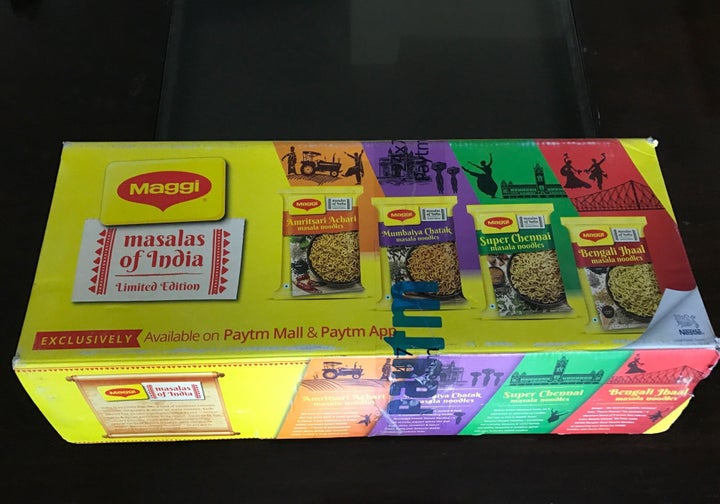 Obviously Nestle wasn't as remotely aghast as I was at the thought of sambar and instant noodles being a thing. So they introduced Super Chennai as a part of their four new limited edition flavours called 'Masalas of India'. The other three are Amritsari Achari, Mumbaiya Chatak Masala and Bengali Jhaal.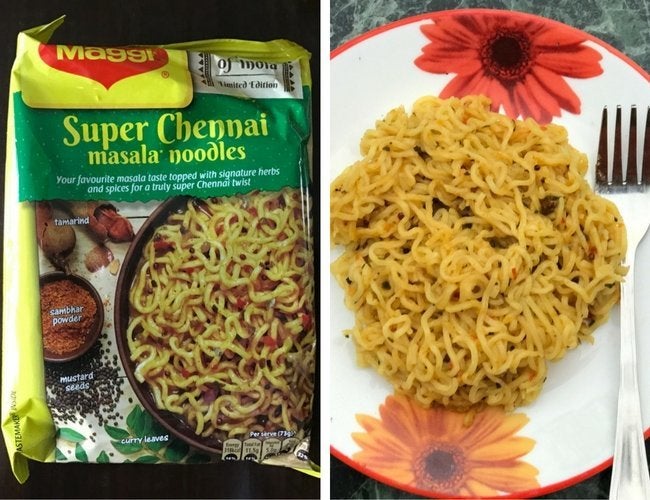 We tasted all four and obviously had to get the most difficult one out of our way first. The Chennai-style Maggi is quite similar to the rather unpopular sambar-flavoured Maggi dal atta noodles introduced by the brand some time back. Each mouthful tasted of sesame seeds, curry leaves and tamarind, but noodles are clearly no substitute for steaming idlis or even rice. Though it's in my stomach, I haven't quote wrapped my head around it.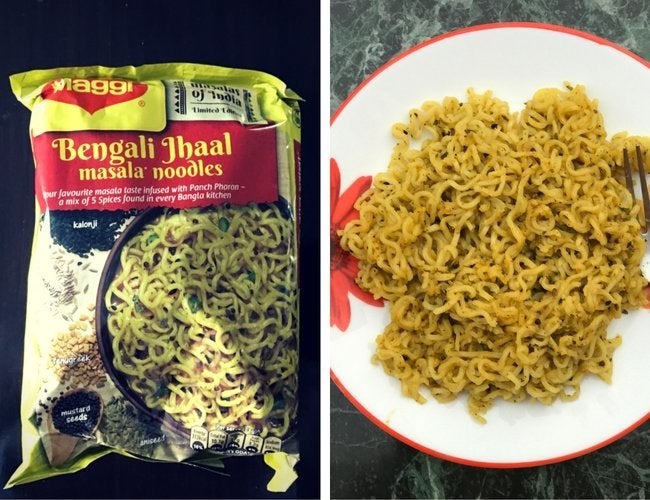 Next, we tried the Bengali Jhaal masala noodles, which has been seasoned with panch phoron -- a blend of five spices used in the Bengali cooking. The resulting Maggi was generously peppered with bits of all the spices, so you might occasionally bite into jeera, saunf or even aniseed, with the pungent flavour of kallonji or Nigella seeds clearly coming through. Panch phoron is used to add aroma to lentils and vegetables and is generally quite mild, but the Bengali Jhaal Maggi was so spicy that it had us reaching for water between every other mouthful. This is a flavour we might have enjoyed eating, had the heat not overpowered the flavour of the other spices so much.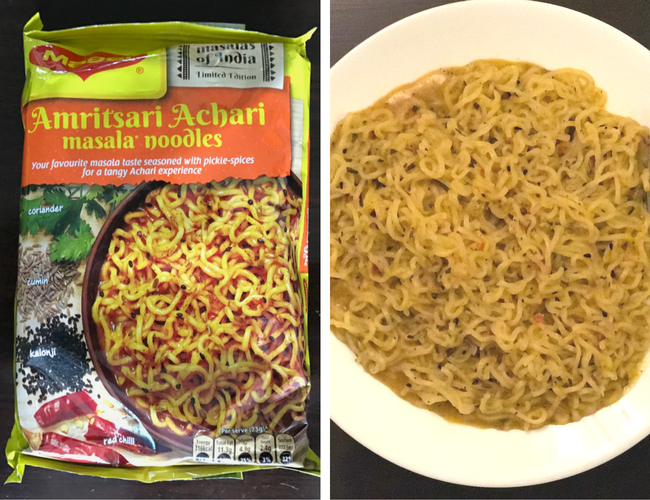 The Amritsari Achari's sour, spicy and tangy notes immediately reminded me of homemade mango pickles. The combination of cumin, fennel, red chillis, coriander and kallonji lends it a distinctive pickle-like flavour, but there are also hints of asafoetida and fenugreek. This is a flavour we wouldn't mind trying again, but like achaar, I suspect it can only be savoured in small quantities.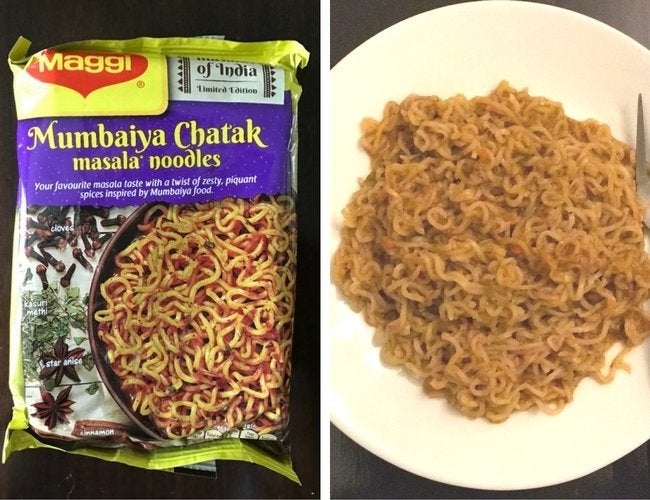 The Mumbaiya Chatak masala is supposed to have "a twist of zesty, piquant spices inspired by Mumbaiya food", but suffers from an identity crisis. The generous amount of spices in this flavour lends it a darker brown colour than the others. Yet, cinnamon, star anise and cloves aren't spices you associate with Mumbai's food. What is being passed on as 'Mumbaiya' isn't really typical of the city. Moreover, the use of these spices is quite heavy-handed, which makes the seasoning taste overpowering rather than fragrant. In fact, eating this Maggi is akin to eating a noodle-y version of biryani -- not quite the dish you would associate with the city known for its vada pao, bhel puri and pav bhaji.
The Masalas of India flavours are available on PayTM and retail stores. A box of 12 packets of noodles cost Rs 240.