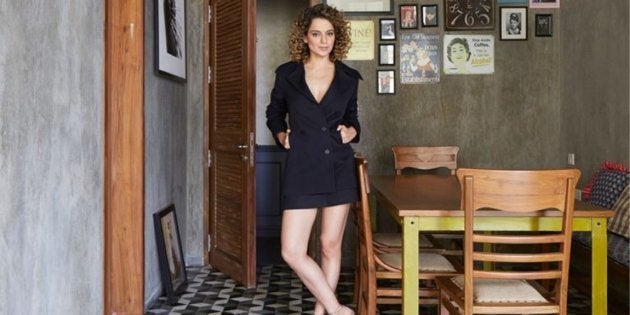 Kangana Ranaut is developing a multi-storeyed bungalow next to the Khar Gymkhana in Mumbai. She currently resides in a sprawling 5 BHK in the same vicinity, a property that she recently refurnished.
Architectural Digest got a sneak-peak into the actor's house, which has been redesigned by Richa Bahl (whose husband happens to be Vikas Bahl, the director of Queen).
Done up largely in white, Kangana's house looks subtle and elegant and has an offbeat house-in-the-hills kind of a vibe going for it.
The story's author, Divya Mishra notes in her accompanying piece in AD, "Despite popular perception, the walls of Kangana Ranaut's home are not, in fact, lined with the severed heads of her enemies."