Just over half of the people in the UK may be at an increased risk of suffering a heart attack or stroke due to their blood type, according to a new study.
People who don't have blood group O are slightly more likely to have heart disease or a stroke, according to an analysis of studies involving 1.3million people, presented at the European Society of Cardiology congress.
The researchers believe this could be because people with A, B and AB blood have higher levels of a blood-clotting protein.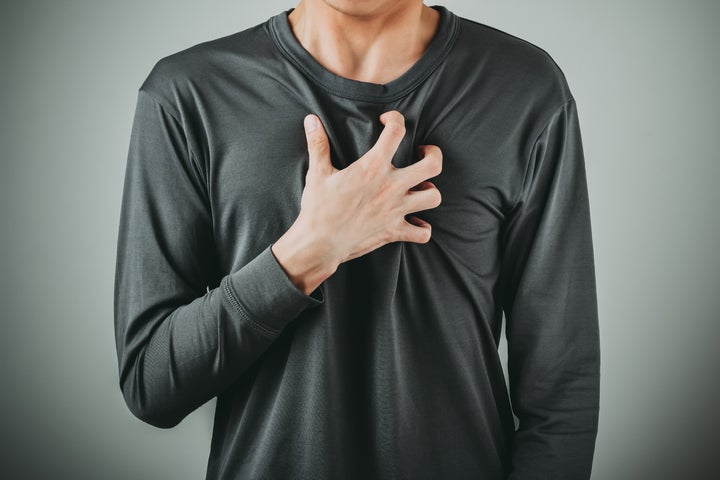 The researchers found that 15 in 1,000 people with a non-O blood group suffered a heart attack, compared to 14 in 1,000 people with blood group O.
The researchers hope these findings could help doctors better understand who is at risk of developing heart disease.
However, Dr Mike Knapton, associate medical director at the British Heart Foundation, told the BBC that the findings would not have a large impact on the current guidelines doctors use to assess an individual's risk of a heart attack.
Type 'O' is the most common blood group in the UK, which 48% of the population have.
Which blood group you have is determined by genes inherited from both parents, and there is nothing that can be done to change it, but there are other ways you can reduce your risk of heart disease.
"People with a non-O blood group type - AO, BO and AB - need to take the same steps as anyone wanting to reduce their CVD risk," said Knapton.
"That includes taking sensible steps to improve their diet, weight, level of physical activity and not smoking, and where needed, manage blood pressure, cholesterol and diabetes."
The team at Nuffield Health have created the video video to help you decide if you have a healthy heart. Alternatively, visit the BHF website for more information about heart disease and strokes.