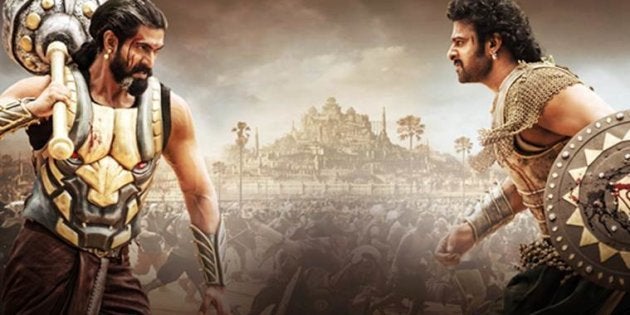 Baahubali 2: The Conclusion released in theatres worldwide on April 28.
The unprecedented box-office numbers have already triggered a number of think-pieces that dare the Khans to reevaluate their own pull at the turnstiles.
It's only been 3 days since the film has been in cinemas and here are the records that it has already broken.
1. The film has crossed Rs. 100 crore on the 1st day of its release. This can be explained by the fact that it released in 4 languages: Hindi, Tamil, Telugu, and Malayalam. No other Indian film has crossed 100 crore on its opening day. According to Karan Johar, who distributed the film's Hindi version, the film netted 121 crores, across versions.
2. First film to open in as many as 800 screens in the US. This is thrice the number of Aamir Khan's Dangal, which opened in about 331 screens, according to the Hollywood trade website, Deadline.com
3. First film to have the widest ever release worldwide. It has opened in a staggering 9000 screens (which explains the collections) compared to Dangal, which opened in about 6000 screens.
4. The Hindi version of the film has amassed 41 crores, which is higher than any other Bollywood film. The previous record was held by Salman Khan's Sultan.
5. According to The Times of India, the tickets for the film were being sold at unbelievable prices that soared to Rs. 4000 for a single ticket in Telangana, unprecedented for any movie.
6. It has shattered all previously held box-office records in North America (for an Indian film.)
7. Book My Show announced that there was 1 Baahubali ticket sold every 12 second, a new record for the ticket-booking website. They also said that that Baahubali 2 broke the record held previously by its predecessor. Ticket sales surpassed that of the first part by a good 350%, including a phenomenal surge in advance booking.
Still running to packed houses, it's entirely possible that Baahubali 2 will turn out to be the highest-grossing Indian film of all time.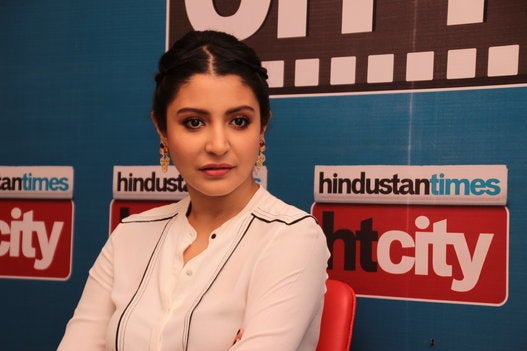 6 Times Anushka Sharma Nailed It While Speaking About Censorship