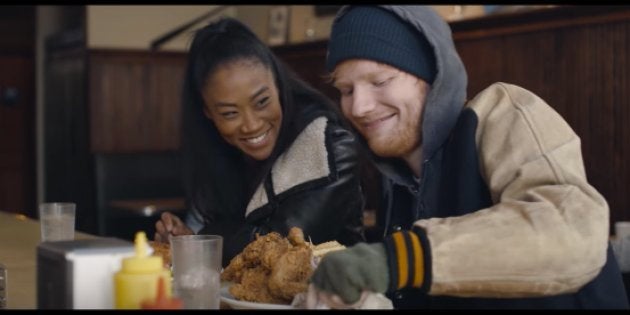 Every so often, along comes a song that's on everyone's lips. Be it online, the kirana shop or your favourite FM station — that is all one can hear all day. Remember Sia's Cheap Thrills?
Sia's remarkably popular song has now found a worthy successor — Ed Sheeran's Shape Of You. From a Carnatic rendition to one with classical dancers impeccably matching the song's rhythm, Indians have showered their love and creativity on Sheeran's catchy number.
Here's a list revealing exactly how popular Shape of You has become with the Indians.
1. Aditya Rao, Vinod Krishnan and Mahesh Raghavan along with IndianRaga's Carnatic twist
2. DJ Frenzy's lends Punjabi beats to the song, and mashes Sheeran's song with Diljit Dosanjh's Do You Know
3. Five Odissi dancers from Bhubaneshwar, Odisha dance to the beat of Shape Of You...
4. ...while another Odissi dancer shows her prowess to its beats
5. Rohit Gijare & Shivani Badgi's beautiful Kathak-fusion routine
6. A couple of IIT Roorkee students create their own hip video for the song
7. Sonali & Vijetha's Hip-Hop routine
8. Maritime Bhangra Group's super fun routine
9. Bhangra Empire's super-energetic routine
10. V-Minor's desi mashup of Shape Of You and Urvasi
11. Aksh Baghla's mashup of Shape Of You and Zalima