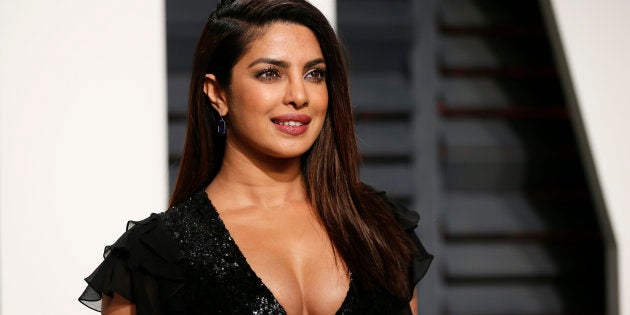 The third trailer of Baywatch -- Priyanka Chopra's Hollywood debut, premiered online on Wednesday.
Like is the norm, the makers have thrown in a Hindi dub of the film. Hindi voice-over artists have dubbed the lines of Zac Efron and Dwayne Johnson while Priyanka Chopra has done her own lines.
More often than not, Hollywood films sound increasingly funny with Hindi dubbing. Not only the lip-sync goes haywire, the ingenuity of the dialogues -- which I suspect is more deliberate than it appears -- makes for a hilarious viewing as a lot of culturally relevant 'inside jokes' are slipped in.
Dwayne: Tere Dil Ki Aawaz Ek Chotte Bacche Jaisi Kyun Hai
Zac: Kyuki Dil To Bachcha Hai Jee
But this isn't even the funniest part of the trailer.
There's a point when Zac dresses in drag, seemingly to infiltrate what looks like a hospital (or is it the kitchen of a restaurant?). He's wearing gaudy make-up, all with a loud lip-colour.
"Dekho mera mooh mat khul vao," he says, to which Priyanka replies, "Chal na, Katrina."
The tone in which Priyanka says it, sounding very much like a mafia queen from a ghetto, is unbelievably spot-on.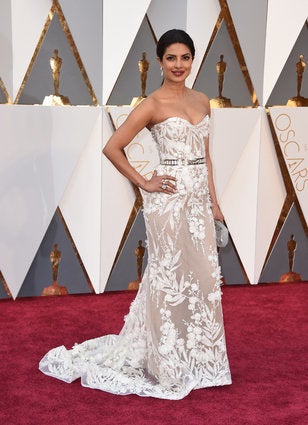 Priyanka Chopra At Oscars