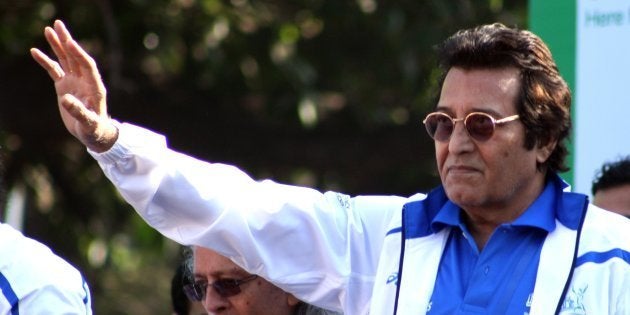 Vinod Khanna, the actor who was one of the biggest heartthrobs of Bollywood in the eighties, has passed away. He was 70.
The actor died of cancer at a hospital this morning.
"He passed away at 11.20 AM. It's a sad moment for us...We request you all (media) for privacy," the actor's brother Pramod Khanna told PTI.
A few weeks ago, Khanna was taken to HN Reliance Foundation and Research Centre in Girgaon, ostensibly for severe dehydration. A photo of an ailing Khanna from the hospital with his family was doing the rounds on social media recently.
Khanna's son Rahul had told PTI, "Dad was hospitalised for severe dehydration. The situation was quickly brought under control, he's doing much better and the doctors are looking to discharge him soon. Our family is most grateful for the extraordinary care he's been receiving at the hospital and we are touched by all the good wishes pouring in."
The actor had made his debut in 1968 film 'Mann Ka Meet', playing the villain opposite Sunil Dutt. He then went on work on over 100 films.
He will probably be best remembered for his performance in films like 'Mere Apne', 'Mera Gaon Mera Desh', 'Imitihaan', 'Inkaar', 'Amar Akbar Anthony', 'Lahu ke Do Rang', 'Qurbani', 'Dayavaan' and 'Jurm'.
The actor is survived by his wife Kavita Khanna, sons Rahul, Akshaye and Sakshi, and daughter Shraddha Khanna.
He was last seen in Shah Rukh Khan-starrer film 'Dilwale' in 2015.
At the height of his popularity, Khanna surprised his fans when he took a break from acting for five years to join Osho Rajneesh at his ashram in Pune in 1982.
But he returned to cinema in the late eighties, and courted success again with films such as 'Insaaf' and 'Satyameva Jayate'.
Khanna was also an active politician, and a Member of Parliament from Gurdaspur, Punjab.
The sitting MP had won the seat four times.
Khanna's contemporary Shatrughan Sinha described his death as a personal loss.
"Vinod Khanna was a greatly admired personality. It's a personal and emotional loss for me as we have been very close and journeyed together in films as well as in politics," Sinha who worked with Khanna in hits like 'Mere Apne', 'Bombay 405' and 'Do Yaar', told PTI.
Celebrities, young and old, remembered him as one of the most charismatic personalities of the Hindi film world.
Veteran singer Asha Bhosle remembered him as "a decent man and a star till the very end."
Rishi Kapoor, who played Khanna's younger brother in 'Amar Akbar Anthony' and worked with him in another memorable hit 'Chandni', tweeted, "Will miss you Amar. RIP. Remembering the good times with you, Vinod. Thank you for being my friend."
Superstar Rajinikanth said, "My dear friend Vinod Khanna... Will miss you, RIP. My heartfelt condolences to the family."
Filmmaker Karan Johar said, "His screen presence is unparallelled even today... his super star swag is what we grew up on....RIP VinodKhanna ...thoughts and prayers."
Actor Akshay Kumar said Khanna's passing was the end of an era.
"Sad to learn about the passing away of Vinod Khanna Sir, one of the most charismatic actors...truly end of an era."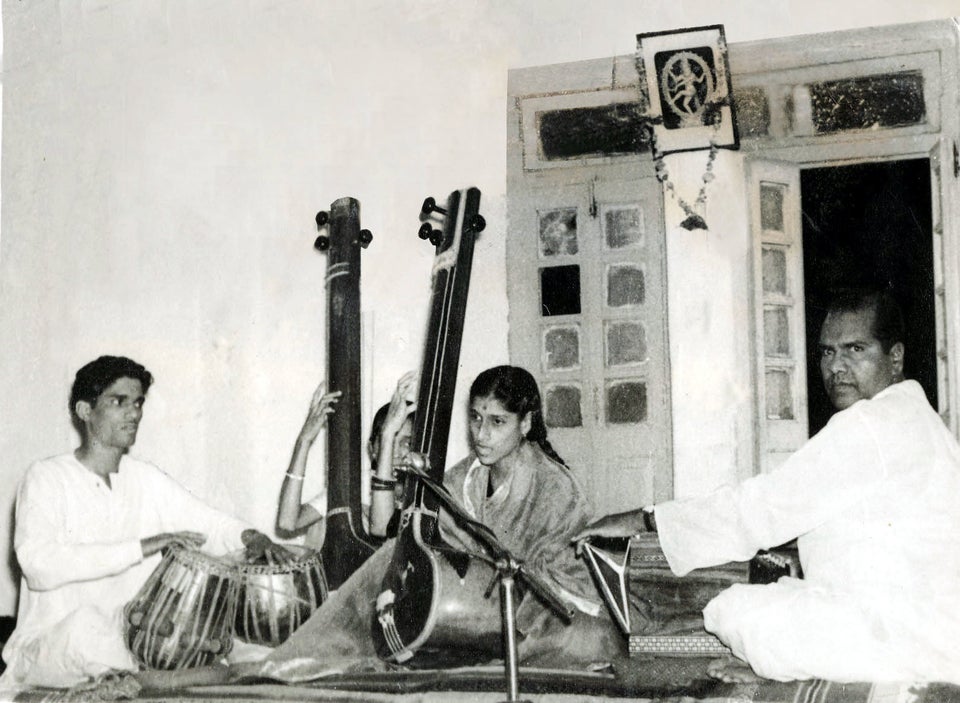 Rare Photos Of Legendary Singer Kishori Amonkar