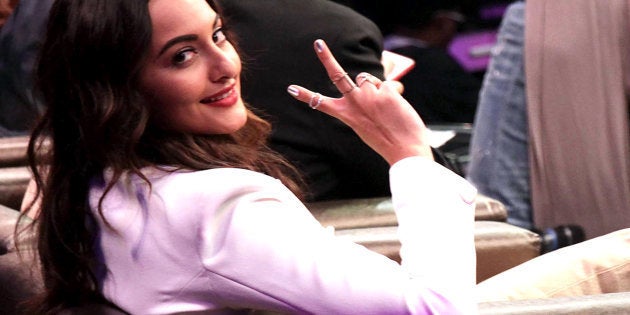 It happened when Coldplay came to India. Now it's happening again, as another international musician -- Justin Bieber, no less -- makes his way to mark his India tour.
With Coldplay, some fans were upset with the Bollywoodisation of the event. Several actors, from Parineeti Chopra to Ayushmann Khuranna headlined the event. Some, like Shraddha Kapoor, Farhan Akhtar, and Sonakshi Sinha, also sang at the concert.
It's the same story with Bieber, where Sinha was approached by the organisers to perform. She isn't performing at the event, something she tweeted, after getting into a Twitter feud, but the news in itself was enough to piss a lot of singers off.
Singer Kailash Kher told Miss Kyra, "Whenever any singer from the West comes to India, we get an actor on board to match their level. We don't get singer for another singer, but actor... Event managers and producers of the entertainment industry are so scared. It doesn't give a good message internationally."
Singer Armaan Malik echoed Kher's sentiments which eventually led to him having a verbal spat with Sinha.
A secure artist wud always encourage another artist to grow their skills and follow their dreams. Art in any form should not be suppressed. https://t.co/hJlm9U6Gk3

— NOOR (@sonakshisinha) April 24, 2017

In a series of tweets, singer Sona Mohaputra also made her position clear.
The singer was predictably trolled for taking a stand against a Bollywood star. But she gave it back:
In between all this, Sonakshi threw a curveball. She said she is 'not performing' at the Bieber concert, information she could've shared earlier, instead of getting into a verbal spat with other singers.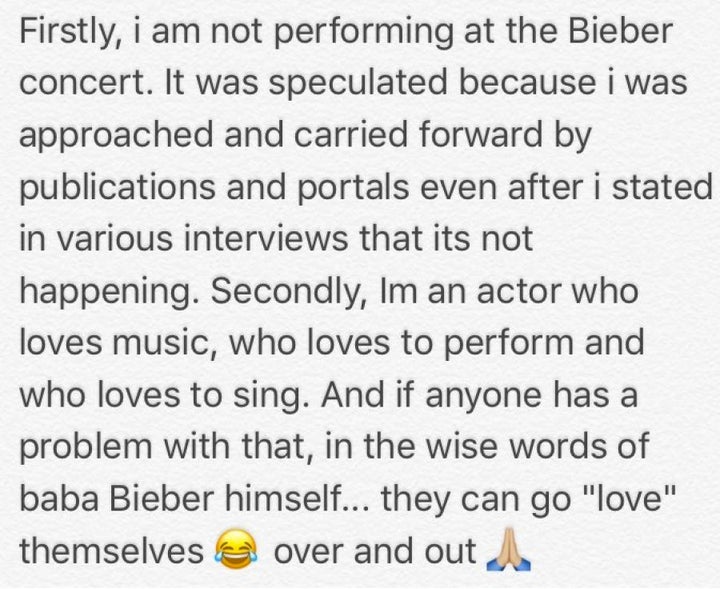 This made Mohapatra even angrier.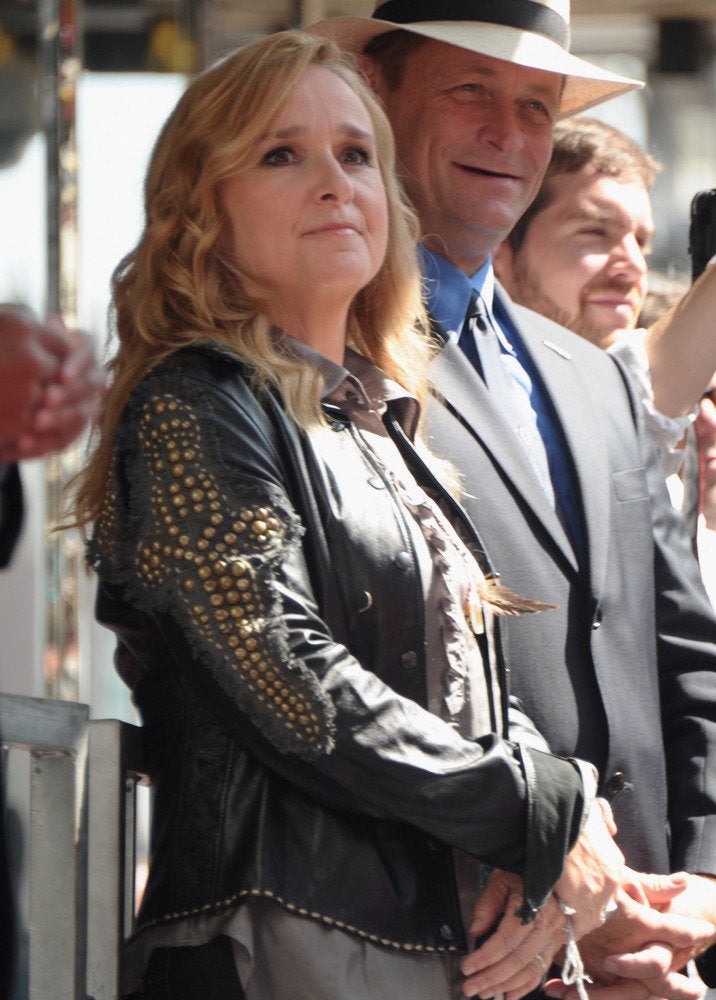 Celebrity Wedding Singers