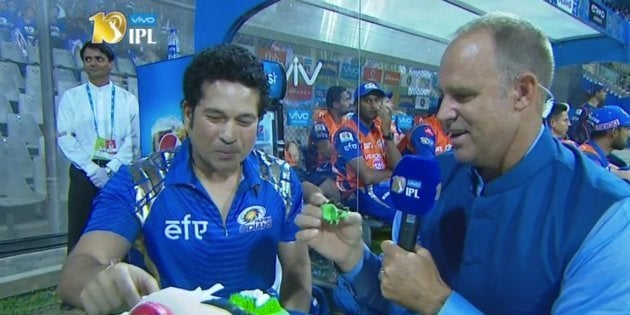 Back in 2013, master-blaster Sachin Tendulkar bid a tearful yet memorable adieu to the sport of cricket as his glorious 24-year-long career came to a close at Wankhede Stadium, his home ground.
Fast forward to 2017 and the crowds at Wankhede, who used to roar with cries of "Sachin Sachin" when the legend walked on to the field, joined together and erupted in one voice to wish their favourite cricketer a happy birthday.
The occasion was the Mumbai Indians — Rising Pune Supergiant IPL match and Sachin, who turned 44, cut the cake, with former Aussie batsman Matthew Hayden looking on. Hayden asked Sachin to cut the cricket bat on the cake to which the Master replied, "You never cut a cricket bat... will cut the outfield to open up the gaps."
Popular television presenter and IPL host Gaurav Kapur took to his Twitter account to share the magical moment at the stadium.
Tendulkar who played for Mumbai Indians during the first six IPL seasons, also shared the video on their official Facebook account.
Virat Kohli, currently in Bengaluru, shared a video of local fans singing happy birthday for the maestro.
Here's Sachin's tête-à-tête with Hayden on the evolution of IPL over the years, during the Mumbai Indians — Rising Pune Supergiant match at Wankhede.
Sachin has accumulated 34,357 runs in international cricket (18,426 runs in ODI, and 15,921 runs in Test matches).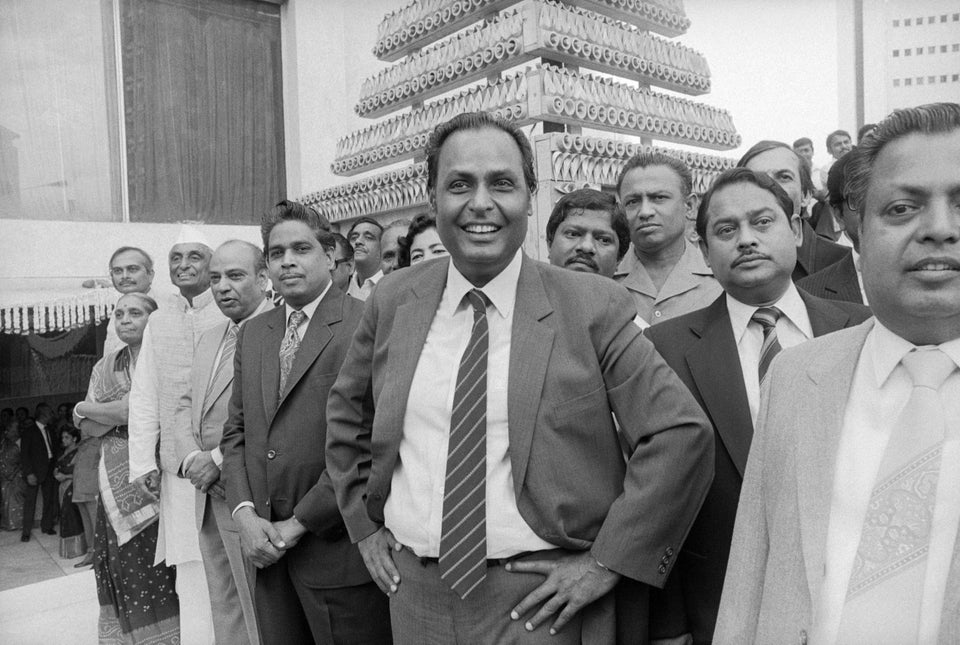 9 Self Made Indians Whose Success Will Inspire You