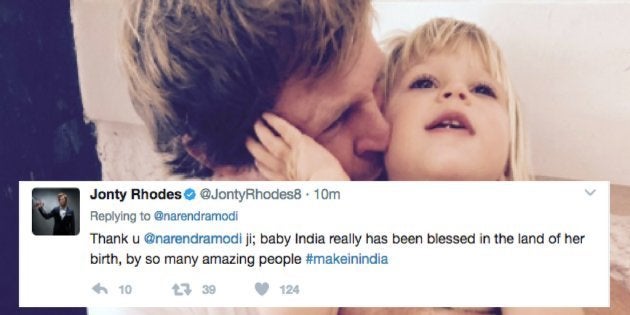 On Sunday night, Prime Minister Narendra Modi took to the micro-blogging site Twitter to wish former South African cricketer Jonty Rhodes' daughter named "India" on her second birthday.
The legendary fielder who enjoys a huge following in our country named his daughter "India" back in April 2015.
"I have spent a lot of time here. What I love about India is that it's a rich mix of culture, heritage, and tradition. It is a very spiritual country, very forward-thinking nation. I really like that combination. You have to have a good balance of life," Rhodes told Mid Dayin 2015.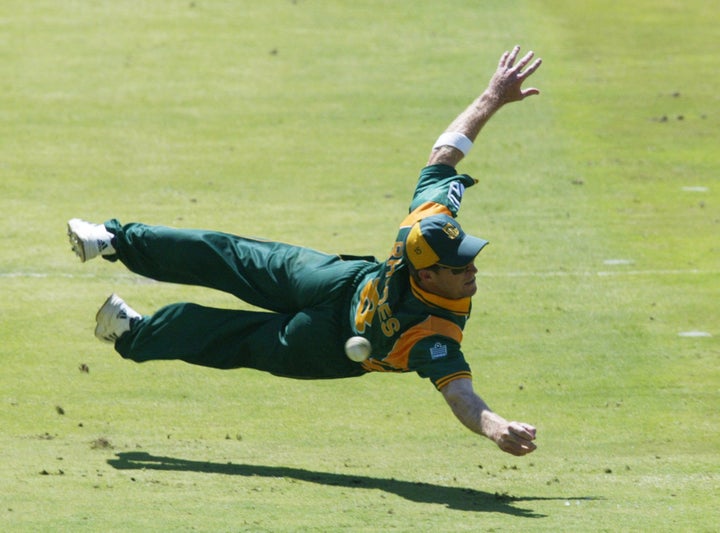 "With the name like India, she will have the best of both worlds and that sort of balance," Rhodes concluded.
Rhodes took to his Twitter account to post a photograph with his daughter.
PM Modi soon wished Rhodes' daughter on Twitter. He wrote, "Happy birthday to India, from India. :)".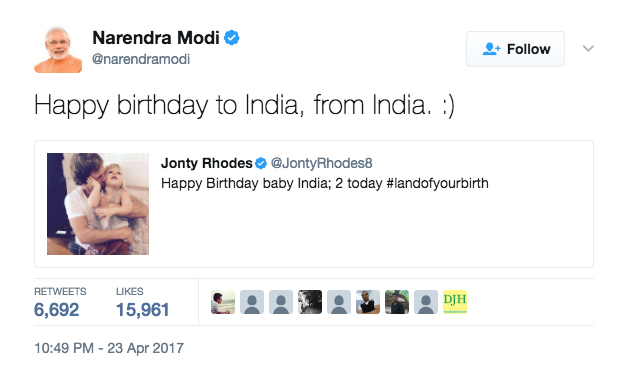 Rhodes then responded to the Prime Minister, without forgetting to add the 'ji'.
He wrote,"Thank u @narendramodiji; baby India really has been blessed in the land of her birth, by so many amazing people #makeinindia"
Rhodes is currently a part of season 10 of Indian Premier League and a support staff to Mumbai Indians franchise.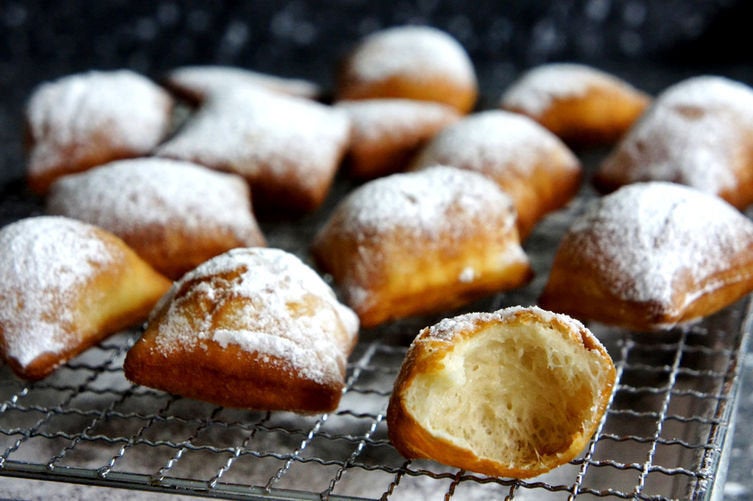 17 Fatty Foods To Eat On Fat Tuesday