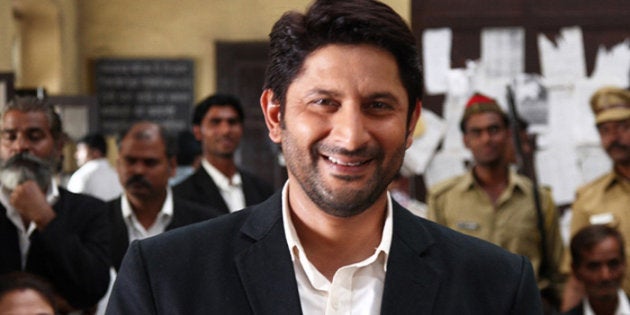 How often have you bought tickets to a film you're not entirely convinced about watching, telling yourself, 'at least X is there in the film'? And 'X' is not the leading man or woman in the said movie. Chances are, if X is Arshad Warsi, you've often subjected yourself to very average films, hoping he'll salvage the mediocrity around him.
I mean, how many of us have managed to sit through the Golmaal franchise, only because Arshad Warsi was in those films? Yeah, I can see you Rohit Shetty film-hater squirm a bit there...
In fact, while the Munnabhai films were a rage, Arshad Warsi's role as Circuit had a lot to do with how watchable they were. Now, try taking Circuit out of the Munnabhai films and see how tedious the films could be?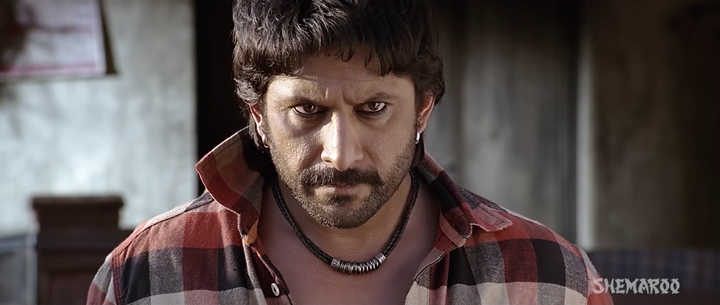 However, in true Bollywood tradition, Warsi's talent was traded for big box-office bang stars. So though he bagged a National Award for Jolly LLB (2013) and rightly so, he was replaced by Akshay Kumar for the film's sequel that released in 2016.
Though many of his fans were sour on his behalf, Warsi himself said Akshay Kumar reprising the role he played so endearingly, made a lot of business sense. In an interviewpublished by The Indian ExpressWarsi said, "I was supposed to do Jolly LLB 2, but Fox Star Studios needed a bigger star, so they chose Akshay. It makes it easier for marketing, it makes it easier to have a hit. With me, you (the filmmakers) have to make a good film, so that is the problem. You can make money with me only if it's a very good film."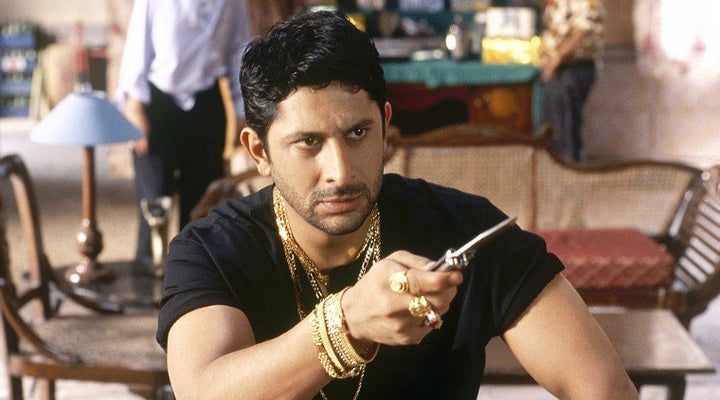 Some of Warsi's best performances has come with him playing the bungling, rough-around-the-edges small-town man at odds with everything considered 'genteel' and urban. And the you can't praise his comic timing enough. Which begs the question, why do we see so little of him on silver screen?
Here's a list of the films that make us wish we had as many great Arshad Warsi films to watch as that of leading Bollywood stars.
Ishqiya (2010) & Dedh Ishqiya (2014)
Warsi (Babban) plays a small-time crook in Abhishek Chaubey's 2010 dark comedy. Warsi is raw, colourful and ridiculously engaging in frames which have a spectacular Naseeruddin Shah alongside him. In fact, if we were to rank Bollywood bromances, Warsi-Shah would figure somewhere right on the top of the list. Warsi plays the simpleton with such abandon that you almost feel sad when the film comes to an end.
You can watch Ishqiya here:
Based on real-life events, the film depicts organised crimes in the state of Uttar Pradesh. Warsi plays an IPS officer (Ajay Kumar) who pays the price for his honesty by getting transferred often. The righteous cop is a role that Bollywood keeps going back to as a 'hit formula'. We have seen Ajay Devgn play it all his life in several films and a brilliant Manoj Bajpayi in Shool. Warsi holds his own in these filmi cop figures that abound Bollywood. A departure from his usual comic role, he shows great restrain in a role where people tend to ham and go all melodramatic.
You can watch the movie here.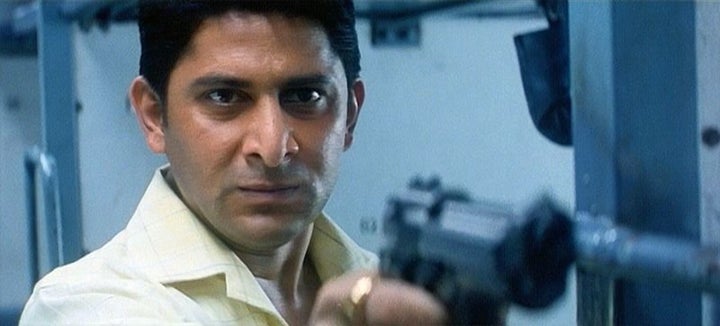 Jolly LLB (2013)
Warsi plays a struggling lawyer Jagdish Tyagi, who leaves Meerut and moves to Delhi to earn big bucks. In of his his most powerful performances toll date, Warsi is goes from tickling our funnybone initially as a small-town lawyer with dreadful English to a tortured lawyer being hounded by big shots in a big city. The scenes that have Warsi and Boman Irani are the high points in the film and can be watched again and again.
Hulchul (2004)
Priyadarshan, who has churned out entertaining potboilers such as Hera Pheri (2000), Bhool Bhulaiyaa (2007), Hungama (2003), Dhol (2007), made a less-celebrated film in 2004 with Akshaye Khanna and Kareena Kapoor in the lead. The film was called Hulchul and was a entertaining mix of drama and slapstick. Warsi, of course, played the hero's lackey, but was so devilishly funny, that he could easily be the person one would want to watch the film for.
Irada (2017)
A clear departure from his usual roles, Arshad Warsi plays a National Investigation Agency (NIA) officer in this noir-ish film which revolves around an ecological disaster. Reminding us of his mindboggling range as an actor, Warsi keeps you glued to the seat. From desperation and anxiety to fear and anger, Warsi nails every emotion and delivers a riveting performance.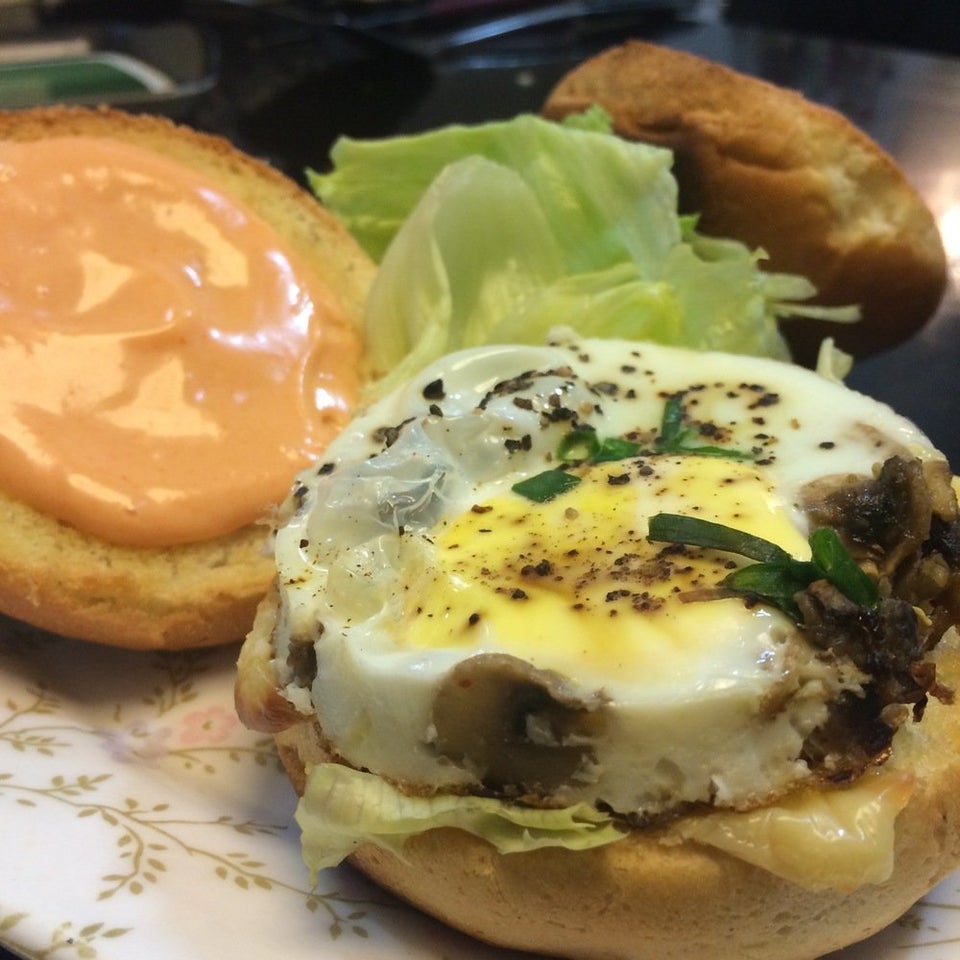 10 Cooking Tips For Indian Bachelors By Saransh Goila