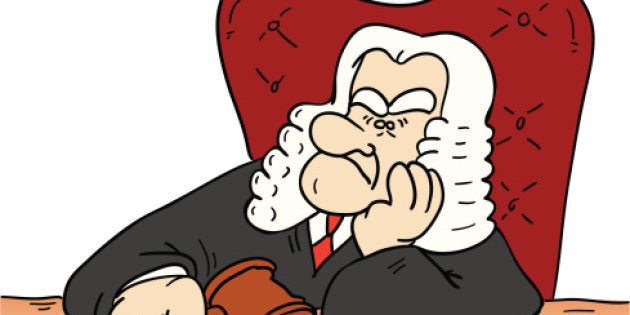 The Supreme Court of India had to set aside a judgement on a decades-old rent dispute, issued by the Himachal High Court, because the judges just could not understand the English used in it. A bench of justices MB Lokur and Deepak Gupta failed to comprehend the judgment, and admitted: "We will have to set it aside because one cannot understand this."
Here are some gems from it:
"The learned counsel appearing for the judgment debtor/petitioner herein submits qua the impugned pronouncement made by the learned Executing Court upon the apposite objections preferred therebefore by the JD/tenant manifesting therein qua the decree put to execution therebefore not warranting recording of affirmative orders thereon, its standing fully satisfied, standing stained with a vice arising from the factum of its palpably slighting the factum of unfoldments occurring in the relevant record existing therebefore..."
"...He stands estopped besides forestalled to derive the fullest strength from any acquiescence made by the GPA of the decree holder/landlords, rather stands entailed with the misfortune of the learned Executing Court ensuring his eviction from the demised premises by ordering for issuance of warrants of possession qua him..."
"...the learned Executing Court while pronouncing its impugned rendition overlooking the relevant and germane evidence besides its not appreciating its worth. Consequently, the order impugned suffers from a gross absurdity and perversity of misappreciation of material on record."
Here's the full judgment:
So naturally, this is what the SC had to say: