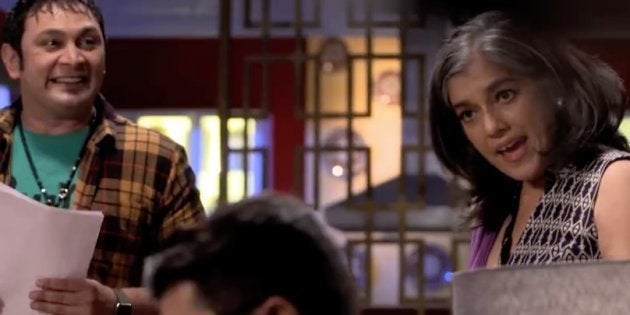 The web-series version of the wildly popular, Sarabhai vs Sarabhai, just dropped on Hotstar, the streaming platform of Star.
And it's likely to meet your every expectation.
While there was some skepticism around how the long-running show of a deliciously dysfunctional family will fit the second time around, the teaser will put all of that to rest.
The quirks, the humour, the bonding, the love: it's all there, as if it never went away.
All there to yet again leave behind pop-culture footprints.
This is also perhaps the first show that's getting another lease of life, thanks to the internet.
Almost all the cast members are reprising their characters: from Ratna Pathak Shah, Satish Shah, Sumeet Raghavan, Rupali Ganguly, and Rajesh Kumar.
In the teaser, the family is seen arguing over what to name the web-series version of the show and has even left it open for the audience to come up with a name.