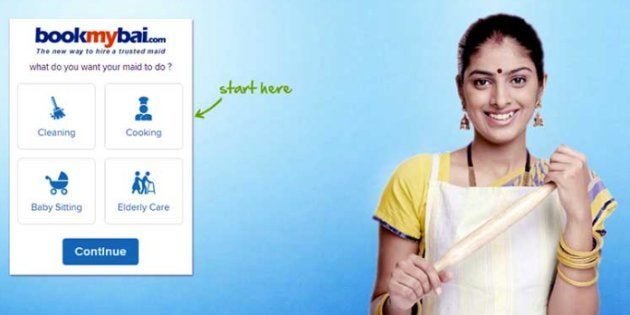 Book My Bai, an online platform where one can find a house-help, has put a blanket ban on Bollywood celebrities, after getting multiple complaints of gross misconduct.
In a blog post, one of the site's founder, Anupam Sinhal, wrote about instances wherein as many as 5 Bollywood celebrities (they haven't been named), mistreated the house-helps, after hiring them through Book My Bai.
The company's CEO said that he agreed it's unfair to generalise but pointed out that out of all the people who availed the site's service, Bollywood celebs were the only lot that treated the maids badly.
A celebrity even refused to relieve her house-help despite learning that he (the house-help) had to go to his home-town to perform the last rites of his mother.
Another one refused to cough up the money Book My Bai charges as their fee, threatening to go to the 'Crime Branch.'
One celebrity even physically abused a maid, who eventually ran off to her village, never to come back.
Below are some of the instances shared by Sinhal.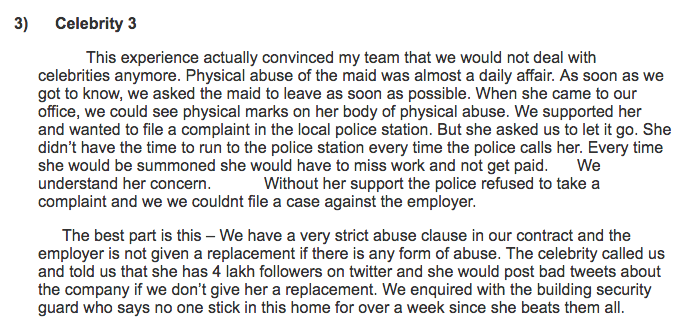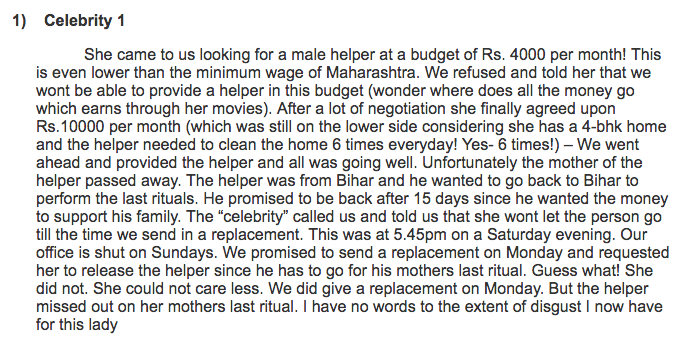 Sinhal told ScoopWhoop: "I am not trying to tarnish individuals here, instead I want to bring out the truth about the industry itself. It's a generalisation, but since the majority of experiences have actually been bad, I think it was safe to stop providing services to them altogether."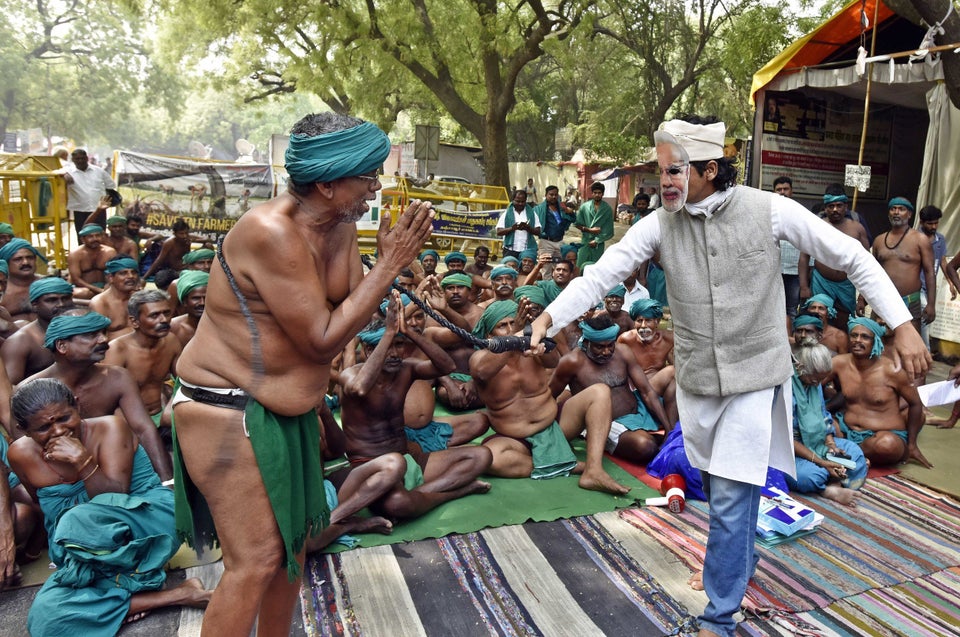 Tamil Nadu Farmers Protest In Delhi