The last person known to have been born during the 1800s has died.
Emma Morano died in her home in Italy on Saturday at the age of 117, The Associated Press reports, citing her doctor.
Born on Nov. 29, 1899, she was named as the world's oldest known person in May 2016.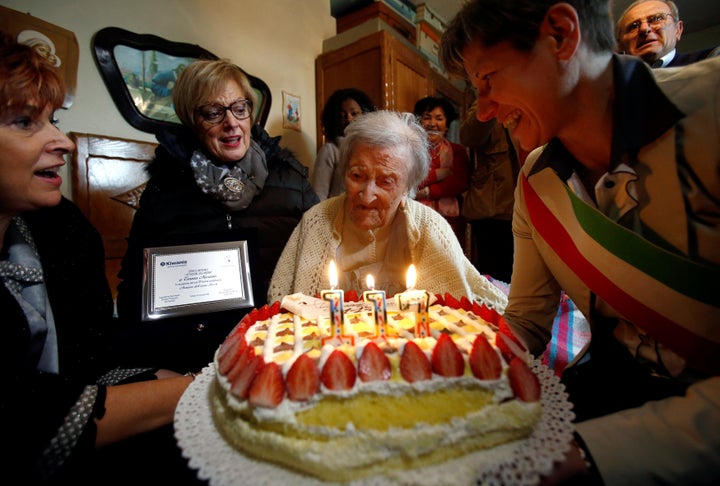 Morano famously attributed her long life, in part, to staying single after ending a bad marriage in her late 30s.
"I didn't want to be dominated by anyone," she told The New York Times.
Her other secrets to a long life included eating two raw eggs a day and possessing good genetics.
The mayor of Verbania, the city in northern Italy in which Morano lived, said the community would always remember her.
"She had an extraordinary life, and we will always remember her strength to help us move forward in life," Silvia Marchionini said, according to local media cited by the BBC.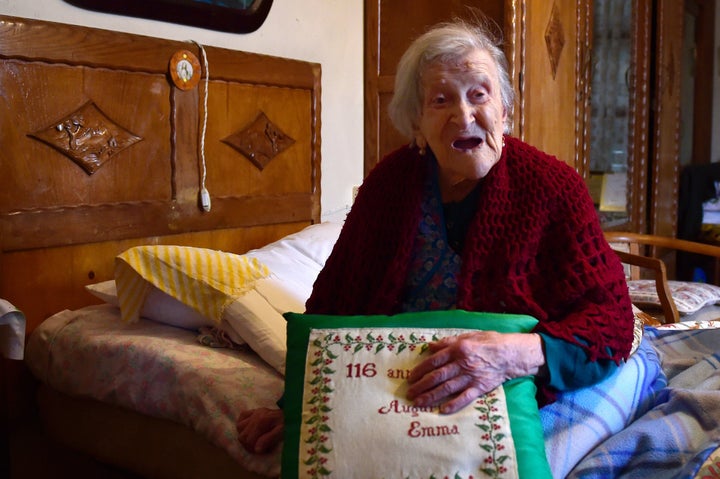 Morano told reporters that she had a fiancé who died during World War I, before she was forced into marrying someone else who threatened to kill her if she refused. That husband reportedly beat her, but she was able to escape the relationship 12 years later.
As a single woman, she made a living making jute bags and working in a hotel, the AP reported last year.
Her doctor, Carlo Bava, has described her as a calm, strong woman.
"She is always a very serene," he told the AP. "The beauty of Emma is that it is normal that she smiles, but also in difficulties, she is very decisive. But perhaps this tranquility comes with age, which becomes wisdom. Who knows?"
This article has been updated with more details, including comment from Morano's doctor.