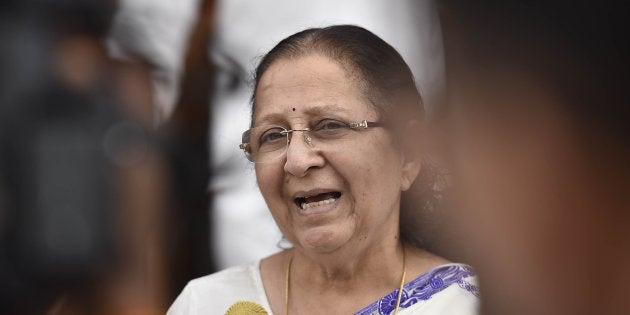 Sumitra Mahajan, Speaker of the 16th Lok Sabha turns a year older today, and the micro-blogging site Twitter was flooded with warm birthday wishes for the politician.
Prime Minister Narendra Modi tweeted,
"Birthday wishes to the Lok Sabha Speaker, Sumitra Mahajan ji. Praying for her long and healthy life."
Soon, prominent ministers followed, wishing the Speaker good health and a long life.
On Wednesday, when Sumitra Mahajan entered the Lok Sabha and took to her chair, the assembled MPs, who seemed to be in a slightly playful mood, joined together to wish Mahajan a very happy birthday.
In the video, Mahajan can be seen smiling and thanking the MPs with her hands folded.
Speaking on everyone's behalf, Ananth Kumar, BJP leader and Minister of Chemicals and Fertilizer, rises and says,
"Sabha adhyakshaji, pooresadan ki tarafse, aapkoaapkejanamdivas ki shubhkamnaye hum denachahenge. Aapswasthrahe, dirghayurahen, auryashasvirahen, yahiprarthnakartehainyahikaamnakartehain. Aur aapkenetritvyameinisssadan ka karyakaramsahisechaltarahe."
(Dear Chairperson, I wish you a happy birthday on behalf of the entire house. We wish and pray for your healthy, long and successful life. We wish the Lok Sabha keeps functioning well under your leadership.)
Mahajan, in a light-hearted mood, interrupts and says, "Daantte rahe vaise nahi na?" (And, should I keep scolding like I do?)
Popularly known as Tai among her peers, Mahajan's book 'Matoshree' based on the life of Maratha queen Ahilyabai Holkar was released by Modi a day before her birthday.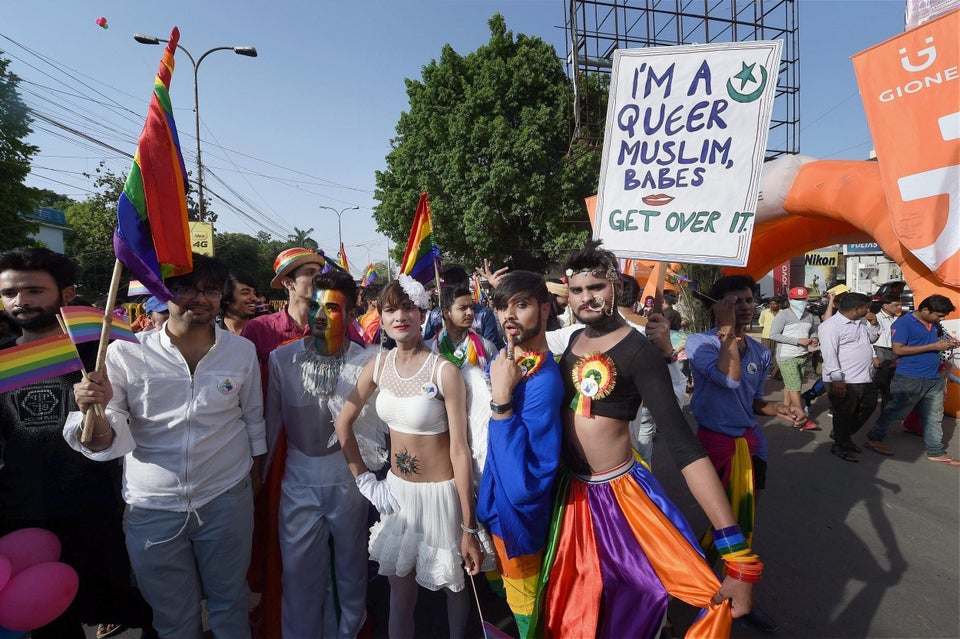 Lucknow's First Pride Parade