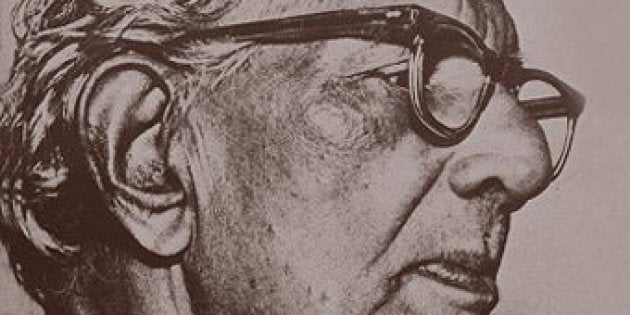 Nothing cries out "Bengali" more emphatically than a weakness for maach (fish), mishty doi (sweet curd), Rabindra Sangeet and the paintings of artist Jamini Roy. In the 130 years since his birth, his popularity remains undiminished, with his prints still being mass-produced and his signature style adopted in one Durga Puja idol or another every year.
In most middle-class homes in Calcutta, more often in the 80s and 90s than now, it was likely to encounter a print of one of his classic works, characterised by his signature style — featuring spindly-eyed human and animal figures, drawn in clear outlines and filled with bright colours. At once decorative as well as a sign of good taste, Roy's paintings occupy a special place in the heart of the bhadralok (genteel) classes and in the history of modern Indian art.
For one, it is hard to think of another name who came close to forging such a distinctive, even iconic, style in their lifetime. While Manjit Bawa's luminously colourful canvases come to mind, Roy's genius was perhaps more singular simply because of the tradition he broke out of.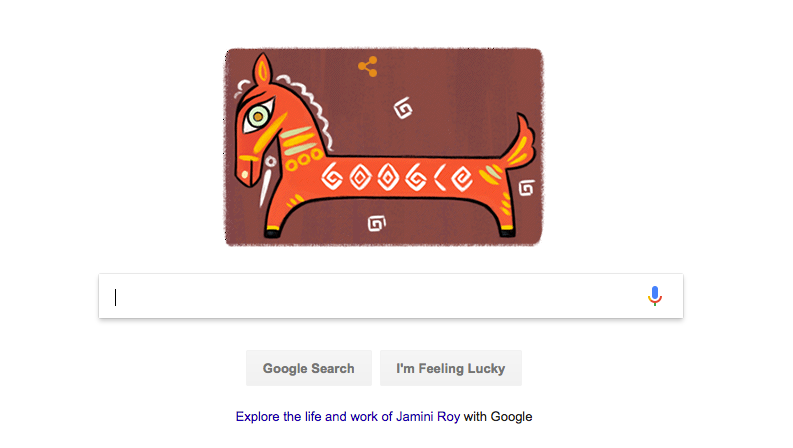 Born in 1887, he studied at the Government College of Art in Calcutta during the year when Abanindranath Tagore, the founder of the so-called Bengal School, was the principle of the institution. Trained in a formal Western style, with the shadow of the great Tagores looming large over him, Roy had to seek inspiration in the most unlikely to places to find his own original visual idiom.
Attracted to the folksy colours and earthy subjects of the pata-chitra (scroll) painters of Kalighat, he went on to absorb the rustic simplicity of their compositions, bringing it to bear on scenes from the mythologies and epics that would captivate the imagination of his urban viewers. He adopted from the themes of the pata-painters too, recreating classic compositions like that of the cat stealing a lobster.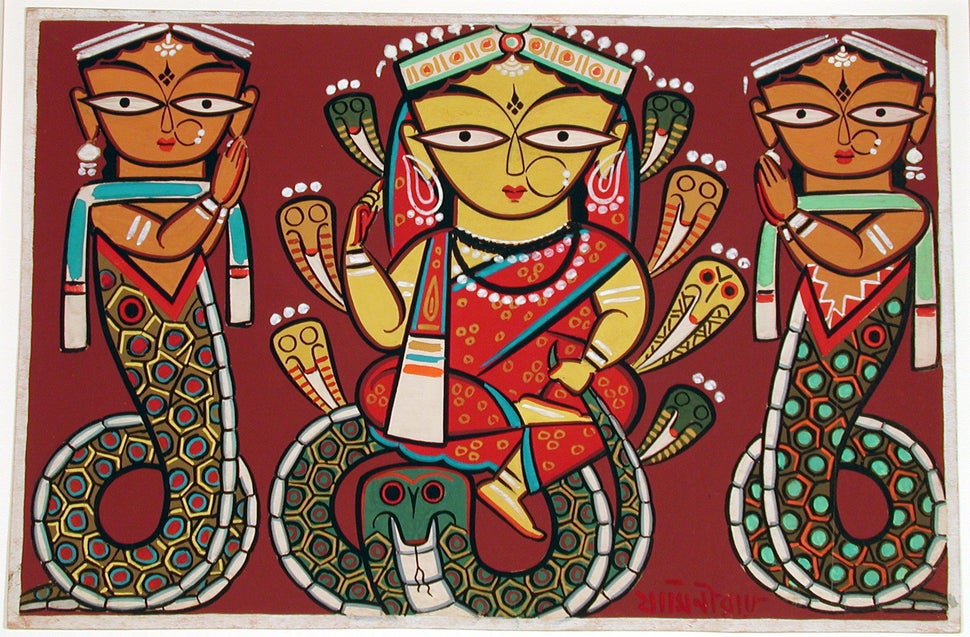 If Raja Ravi Verma's neoclassical gods and goddesses made it possible for art to travel from the personal collection of the elite few to calendars on the walls of the many, Roy's paintings made a comparable leap, making the idea of owning and living with art more comfortable than it was among a certain class during his time. But Roy's popular appeal would not have been as widespread had he not discovered the "little tradition" of folk art and turned it into a form that was uniquely his own.
Some of his most famous work included Ganesh Janani (Goddess Durga with her little elephant-god child on her lap); baby Krishna frolicking among cows and with his mother; a series of paintings based on dancers and singers; and another on scenes from the life of Christ, seen as a baby with Mother Mary, preaching to his disciples, and at the Last Supper.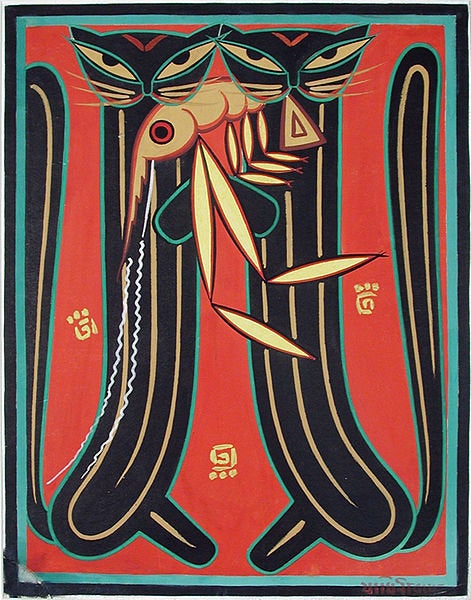 Roy's art travelled beyond Bengal, across the seas to America, Britain and Europe, during his lifetime. He was awarded the Padma Bhushan in 1954 and passed away in 1972.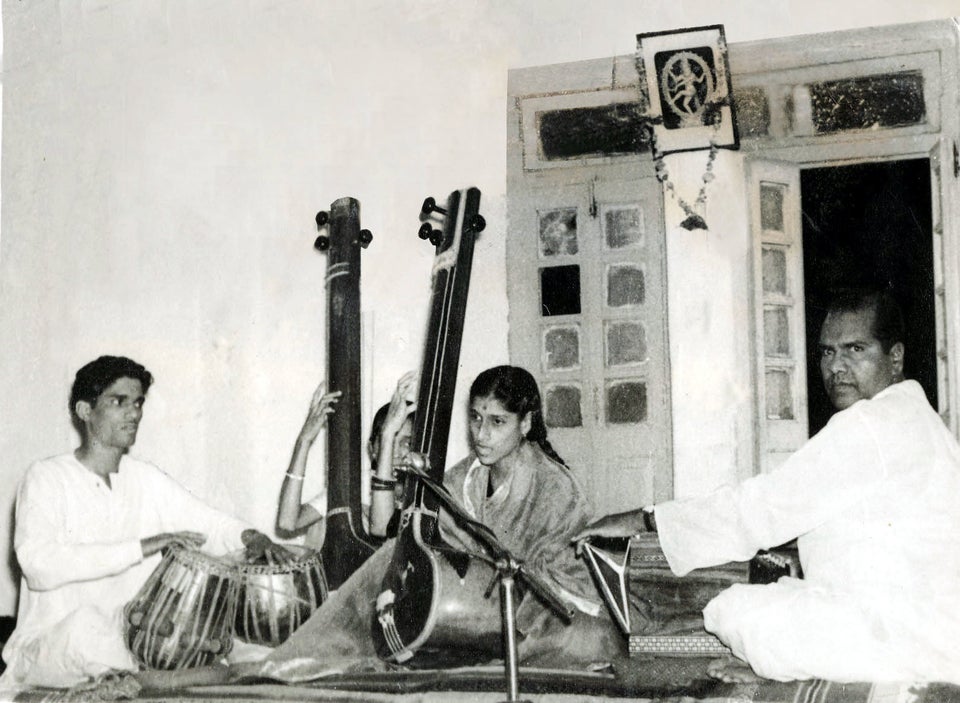 Rare Photos Of Legendary Singer Kishori Amonkar