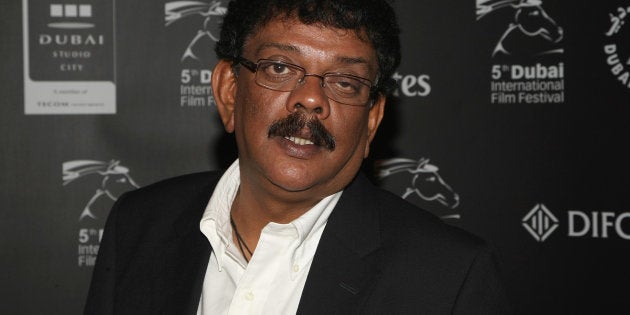 In a move that surprised many, Akshay Kumar bagged the National Award in the best actor category for his performance in Rustom. While many are still trying to figure why the choice wasn't Manoj Bajpai for Hansal Mehta's Aligarh, or Aamir Khan for Dangal, filmmaker Priyadarshan, who chaired the jury of the 64th National Film Awards found a way to justify it. Needless to say, it was quite bizarre.
In an interview to Mumbai Mirror, the film director said that he doesn't know why people have a problem with Akshay's win. "There were a total of 38 jury members with me on this. How can you question the decision of so many people?" he asked.
When asked if he didn't think Aamir Khan deserved it more, he said, "Aamir recently said that he wouldn't personally accept the award if he is given one."
One bizarre came after another bizarre. In a twisted explanation, Priyadarshan said that Aamir Khan didn't attend the ceremony when Taare Zameen Par won the award in 2008. "So, why spoil it for some other actor who stood as good a chance of winning the award," he said.
It's worth mentioning that Priyadarshan has done as many as 6 films with Akshay Kumar.
The filmmaker has collaborated with the actor in films like Hera Pheri, Garam Masala, Bhagam Bhaag, Bhool Bhulaiya, De Dana Dan and Khatta Meetha. On Friday, after it was announced, many on social media said that Akshay's close proximity to Priyadarshan could be a reason for his win.
The director defended this allegation too. He said that last year Ramesh Sippy was head of the jury and none questioned his good friend Amitabh Bachchan's best actor win.
"I have heard of all that and I will answer it in a simple way. When Ramesh Sippy was jury head Amitabh Bachchan won. When Prakash Jha was head of jury, Ajay Devgn won," he said.
"Akshay was given the best actor on the basis of his performance in two films -- Airlift and Rustom. It was the jury's decision. One performance was dramatic and one was realistic. But according to the rule book, only one film can be mentioned and Rustom was mentioned in the list. But the award recognises his performance in both the movies," the director said.
When asked about Dangal and Aligarh, Priyadarshan said that the movies are not really highlighting the social problem.
"While watching the films we realised that a lot of Bollywood movies were themed around homosexuality. The movies are not really highlighting social problems. Whereas regional cinema are themed around fantastic social issues. They try to tell different stories. Even Dangal doesn't talk about social issues. It was a life story," he said.
(With inputs from Agencies)